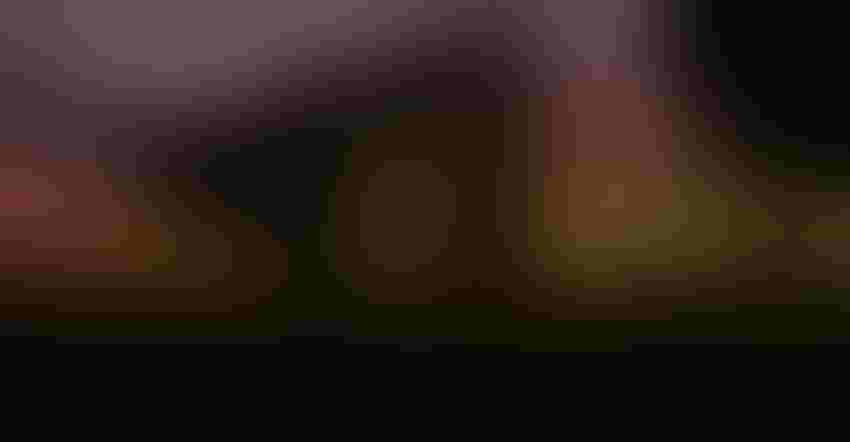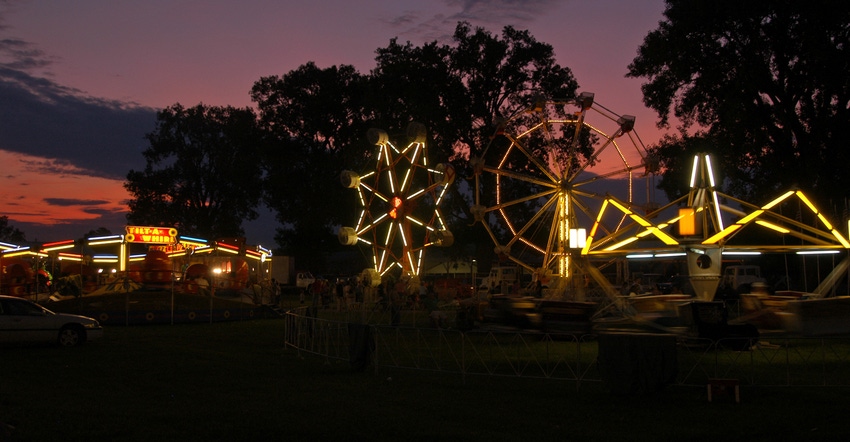 WILD RIDE: It's been a tough couple of years for county fairs. Only a handful of county fairs occurred in Illinois in 2020. Then 2021 came along, and while people flocked to them — eager for an outdoor entertainment experience — many fairs struggled with labor and food supplies.
Holly Spangler
Jill Hardesty is like a lot of county fair board members. She doggone loves the fair.
"I just love the fair industry. The people are amazing," she says. "There's a lot of these people that I've showed cattle with since I was 10 years old."
Hardesty, a native of Fisher, Ill., was recently elected president of the Illinois Association of County Fairs, the first woman to hold the position. She says that in the wake of the past couple of years, county fairs in Illinois will continue to struggle to find stability.
"Overall, revenues were definitely up in 2021, but so were expenses, and we still struggled with migrant labor for carnivals and food stands, and with consistent food supply," she says. That means profit margins weren't as wide. But following 2020, when only a handful of Illinois county fairs were held, crowds were out in force in 2021.
"I think anything that was held outside had fantastic crowds," Hardesty says — especially if there was a band.
This year, gas prices may slow some folks from traveling greater distances to livestock shows and the state fair, but Hardesty hopes they'll stay closer to home and support county fairs.
The Fisher Fair is a prime example of how that can happen; it was founded in 1941 during gas rationing and rubber shortages, when livestock enthusiasts declined to drive to Champaign for the county fair and started their own fair instead.
Economic decisions
Hardesty is cautiously optimistic about the industry she loves, as she helps prepare for her 31st Fisher Fair as a board member. She says fairs have to think like a business and mindfully cut expenses.
"Some boards have gone through books and cut classes that are obsolete, in livestock and in tractor pull classes — things like boar classes in hog shows, bull classes in cattle," she says. They're trying to respond to a shift in livestock, as exhibitors have begun moving away from large species like beef, horses and dairy, and are instead bringing more hogs, goats and sheep.
Boards are also renegotiating contracts with food stands and carnivals. Some go with a straight percentage of sales and others pay by number of rides set up. The right answer is different for every fair, in every area.
"It's a crapshoot, for sure," Hardesty says, adding the industry likely won't be more stable for another four or five years. "You have to play it by ear and make decisions like you would for any type of business."
The good news, she adds, is that all county fairs are a go for 2022, and they will be funded by the state at recent funding levels. State statute says fairs are to be reimbursed for 66⅔% of premiums, but the past 20 years or so, they've only received 19% to 21% reimbursement. Still, that's better than nothing, Hardesty says, adding some county fairs received federal pandemic assistance to make up lost revenues from rental income, or to pay full-time employees.
"There's so much tradition in the Illinois county fairs, and great, great people that help want it and keep it going," Hardesty says.
Families can help make their fair better, she adds.
"Give a little grace this year," she says. "Everybody will still have a hard time. Go volunteer at your fair. Go have a good time and support your local people that work hard all year long to put on a fair."
Subscribe to receive top agriculture news
Be informed daily with these free e-newsletters
You May Also Like
---