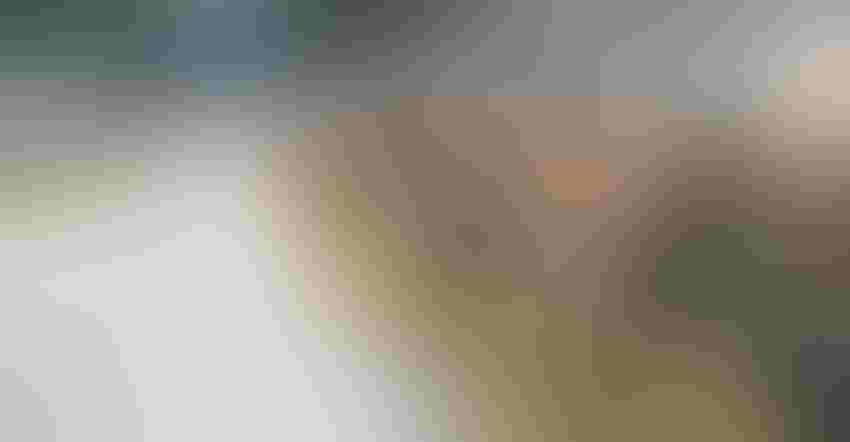 Vladimir Zapletin/iStock/GettyImages
The I-29 Moo University will be highlighting best management practices on two dairy farms, Boadwine Farms, Baltic, S.D. and Crosswind Jerseys, Elkton, S.D., during its Treat Me Right Implementing Best Management Practices Summer Tour on Aug. 3, 2018.
Planned tour discussions include:
farm biosecurity practices and table top demonstrations of humane euthanasia techniques,

handling non-ambulatory animals or animals that are temporarily unable to walk. 
"If your farm has been talking about getting protocols written, but hasn't gotten around to it, join us to learn how to write and implement various protocols in a hands-on environment," said Heidi Carroll, SDSU Extension Livestock Stewardship Field Specialist.
This tour provides an opportunity for annual employee training as it meets the National Dairy FARM program criteria.
The tour is sponsored by I-29 Moo University, which is a collaboration of South Dakota State University, SDSU Extension, University of Minnesota, Iowa State University, North Dakota State and University of Nebraska Extension; Iowa State Dairy Association; South Dakota Dairy Producers Association; Nebraska State Dairy Association; and Minnesota Milk Producers Association. 
Featured dairies
Boadwine Farms
Boadwine Farms is a fourth-generation, family farm homesteaded in 1874. It is now owned by Lynn and Trish Boadwine.

Boadwine Farms milks around 2,100 Holstein cows three times a day in a double 30 parallel parlor. The cows produce approximately 20,000 gallons of milk per day.

The Boadwines also farm 2,500 acres, raising primarily corn and alfalfa. 

The dairy also raises their own calves and heifers.

The farm employs a team of 40 to care for the cows, calves and land. The farm has undergone several barn and feed storage expansions over the years. 
Crosswind Jerseys
Crosswind Jerseys is a family farm established in 2003 by Ernst and Ursula Temperli along with their son, Stefan. The family has operated dairies in Switzerland and Canada before moving to South Dakota.

Today, the farm also includes Stefan's brother, Martin, who manages the heifer calves at the feedlot. The family milks around 1,300 Jersey cows three times a day in a double 20 parallel parlor and have a rolling herd average of 20,000 pounds of milk.

The farm employs a team of about 15 to care for cows and calves.

Crosswind Jerseys focuses on excellent cow comfort and animal husbandry, which they say can only be accomplished through a team effort. 

Their goal is to excel in production through forage quality, longevity, and genetics.
Registration information
Register at iGrow.org/eventsfor this tour, by July 27, 2018. To cover expenses, registration is $25. Groups of three or more, from the same operation, will receive a 30% discount.
The bus will depart near Baltic, South Dakota, right off Interstate 29 Exit 94. Loading and registration begins at 9:30 a.m. at Friendly's Fuel Stop (47159 Hwy 114, Baltic SD, I29 Exit 94). Plan to arrive a few minutes early as the bus will depart for the first farm tour at 9:45 a.m. The bus will return to Friendly's Fuel Stop at 4:15 p.m. 
All tour attendees are expected to respect farm biosecurity by riding the bus to limit vehicle traffic at the farms. If this pick-up location does not work for you or you would like to car pool, please contact: Jim Salfer, Minnesota contact, at [email protected] or 612-360-4506 or Fred Hall, contact for Iowa or Nebraska, at [email protected], or 712-737-4230.
Source: SDSU
Subscribe to receive top agriculture news
Be informed daily with these free e-newsletters
You May Also Like
---