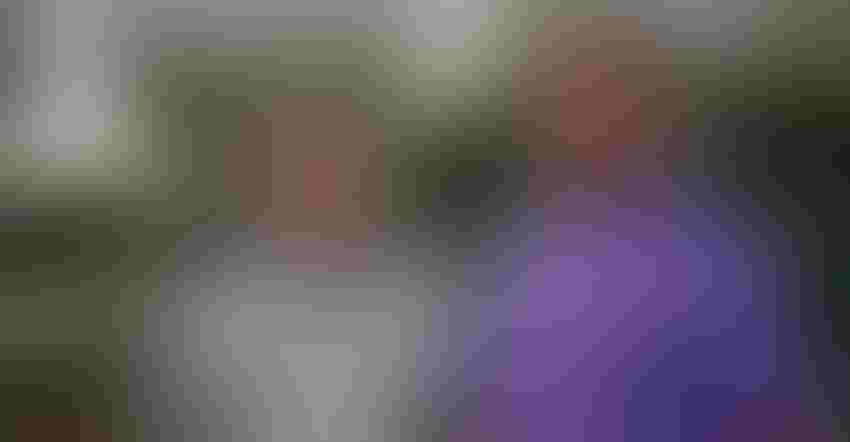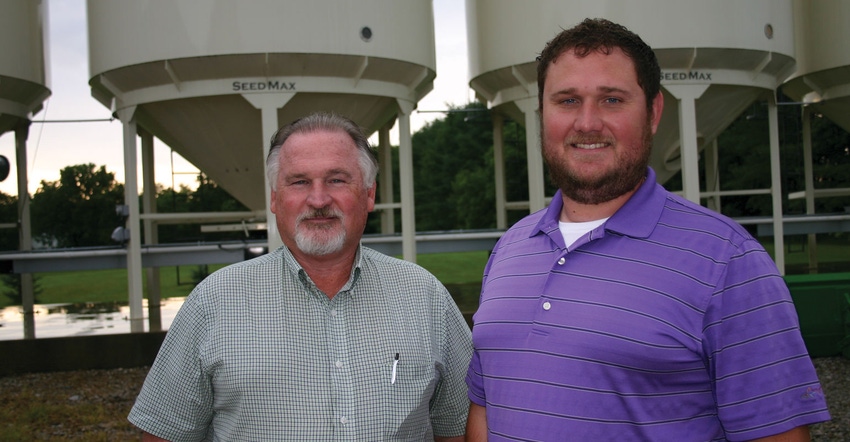 Fred Yoder (left) wants to help his son, Josh, succeed as the next leader of the family farm business. "If I can help him be successful, then that to me is my success," Fred says.
Jacqui Fatka
Sometimes knowing when to pass the torch can be the deciding factor in transforming a good farm in to a great farm.
At the age of 64, central Ohio farmer Fred Yoder now recognizes that his most productive years of farming were from 35 to 60. After 60, he could start to see he was losing his edge and willingness to take the risks needed to take the farm to the next level.
"When you don't have a lot, you're more aggressive. Over time I had lost the fear of failing," Fred says, recalling when he bought the machinery and took over the operation at 25, then bought the family farm from his parents at the age of 33. Trying new things and looking at the big picture helped push him to take those risks needed to stay ahead.
After a harvest-time heart health scare two years ago, Fred, realized his son, Josh, who had returned to the farm in 2010, was ready to take over the reins.
With 1,500 acres of corn, soybeans and wheat near Plain City, Ohio, as well as a precision planting and seed sales and consulting business, the time to transition was now.
Getting uncomfortable
But going from CEO to "senior grunt," as Fred explains, can be challenging. When you work your whole life to create a thriving business and then hand it off, it's hard to watch someone come in and make changes. But new ideas can mean the difference between a stale and vibrant operation.
"Every farmer needs to do something that's a little uncomfortable every year," Fred says.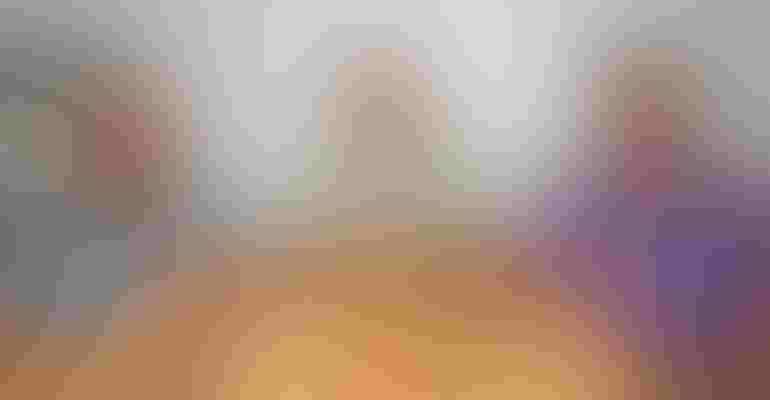 The father-son team decided to hand off the business in cold turkey transition, with Josh making most of the decisions around the farm.
"He's given me a lot of reins to make decisions, which has allowed me to be very aggressive in making changes," says Josh. "The downside to that is it creates a lot of pain on his side to allow that to happen."
The father-son duo often bring a different approach to problem-solving. Josh's expertise leans towards mining data -- a more systems approach to methodically examine certain problems and opportunities. Fred often tries trial and error, especially as it relates to machinery.
But no matter how they solve problems, communication remains crucial.
"You can't communicate too much," says Fred.
Planting success
Using his 2018 transition year experience as a guide, Josh headed into this year's growing season by making improvements to their planter. The increased speed with their 40-foot planter was as productive as a 60-foot planter at the normal 5 mph planting speed.
In hindsight it's easy to see the fruit of their decision as they got this year's crop planted in 10 days, easily saving three days with the high-speed renovations. Fred recognizes he may not have been as willing to make that jump.
"I do believe very strongly in risk versus reward," Fred says. "There's no reward unless you assume the risk."
Climate smart agriculture
Fred travels the world to offer a farmer's real-life perspective from over 40 years on the farm. He shares agriculture's role in mitigating climate variability and has become a steady voice in moving both sides of the climate discussion closer to each other.
Fred's implemented what commonly is coined "climate smart" practices on his farms including cover crops and reduced or no-tillage. He's seen first hand the benefits to the farm through better soils. When Josh came on board he wanted to know some of the economic data for their farm and participated in an Environmental Defense Fund study which quantified the bottom line boost they saw. What did they find? Preserving your soils does pay.
As a consultant in his Yoder Ag Services business, as well as a previous president for the National Corn Growers Association and current co-chair of the not-for-profit group Solutions for the Land, Fred's experiences matter in helping offer commonsense to a growing politicized discussion.
Fred preaches the three pillars of climate smart agriculture:
Profitability-- In order for farmers to continue to farm, and produce more with less, they've got to ensure economics drive all decisions;
Adaptation - Adapting practices helps farmers realize the value of soil health and resilience;
Reduction – The result of adaption is reducing carbon footprint and sequestering carbon.
He continues to advocate for the commonsense approach to make sure others don't force farmers to start with the third pillar of mandating carbon sequestration without first understanding the benefits of profitability and adaptation.
When it comes to conservation, "I don't believe in one-size fits all. I'm all about putting multiple tools in the toolbox," Fred says. He's helped educate all kinds of farmers, including nearby growers who might want instant gratification from cover crops (instead, look for lower chemical and fertilizer costs along with better soil health, organic matter and water filtration, over time).
Josh says he's seen interactive benefits from cover crops and no-till.
"Cover crops give us an opportunity to work synergistically with some of the other things that we're doing, whether it's our planting or fertility regimen," Josh says.
At the end of the day, transferring the farm to the next generation is about continued sustainability both on the balance sheet and below the ground. And over the years, it's been important for farmers like the Yoders to stay on the edge.
After all, being uncomfortable isn't always a bad thing.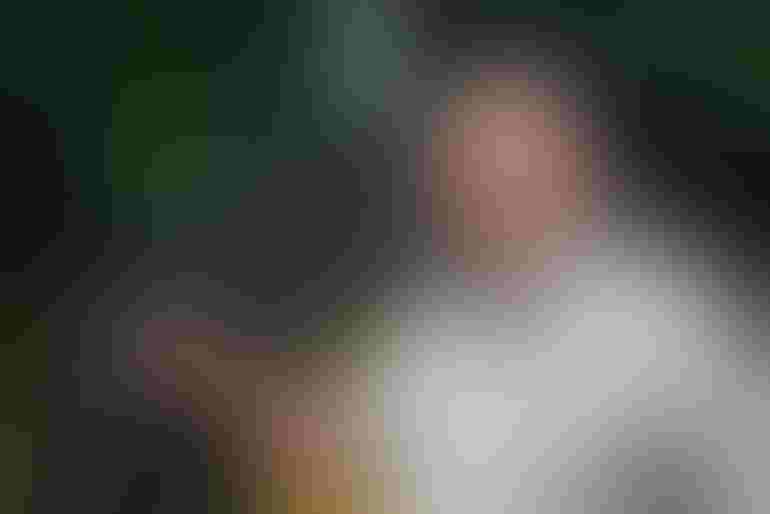 Building blocks to success
When we asked Fred Yoder about the guiding principles that helped build the farm business, he identified the following:
Never stop trying new things. A key component to Fred's success is making sure he's always trying new things on his farm. And as a fourth-generation farmer, Fred commonly tells farmers the most troubling thing you can ever tell somebody when asked why you do something is "that's the way we've always done it."

Take a yearly assessment. "I do believe every single year, you need to assess what you did the past year, and we'll do that together," Fred adds of his efforts with son Josh who's now in charge. It takes some time to reach the point where you respect each other and recognize there's no dumb idea. Josh has also utilized his dad as a resource on what has and hasn't worked in the past and brings his strengths of mining data to help solidify decisions.

Look at your soils as a 401K savings account. Fred has spent his farming career building up soil health with cover crops and no-till without "recreational tillage." His constant focus on building up soils has brought a wealth of knowledge for him to share with others, as well as new data to back up the economic boost it has brought to his farm. "We contribute to some things that create challenges in our environment, so it's important for farmers to become part of the solution," Fred adds.

Stay diversified. Fred started selling DEKALB seed in 1980. In the fall of 2010, Fred and son Josh, as well as their daughter Sarah, started working together and in January 2012, formed Yoder Ag Services to better serve farmer customers' needs as well as offering new products and services including precision planting in a growing industry. He also has rentals in town to balance farm income with off-farm revenue.
Subscribe to receive top agriculture news
Be informed daily with these free e-newsletters
You May Also Like
---