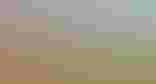 If your goal is to create less soil compaction by the size of tires you put on a machine, it helps to know how much weight is on each axle of that machine. Michelin Tire sponsored a field day at Purdue University's Animal Research Farm last week. As part of the demonstration, they wanted to drive a combine over soft soil with lime layers in between soil layers to show compaction differences. But they needed to know how much weight was on the front axle of the combine.
Unfortunately, the Purdue research farm at that location doesn't have a scale. If they did, it would have been a matter of weighing the front end, then moving the machine and weighing the back axle, notes Dennis Buckmanster, an Extension specialist in tires and related matters in the Ag and Biological Engineering Department.
Since they didn't, they had to use portable scales that go under the tires, much like what the Department of Transportation sometimes uses. During the process, which turned into almost a day-long exercise, they busted a scale and a board. Getting the weight of a huge machine using portable scales is not an easy task they note,
In the end, they finally succeeded, and discovered that on that large John Deere combine, equipped with a 12-row folding corn head and with about 350 bushels of corn in the grain tank, weighed about 53,000 pounds on the front axle alone. The combine belongs to John Kretzmeier, a Benton County farmer.
"I'm glad I wasn't hear when they actually did the demonstration," he says. "They just told me they wanted to borrow my combine. I didn't know they were going to drive it into a pit of loose dirt."
When they did, one side was equipped with standard tires, the other side with Michelin tires with a footprint about 50% wider. As a result, there was a bout a 4-inch deeper rut on the side where the standard tire entered the pit. The layers beneath it were compressed.
What they wanted farmers and dealers in attendance to see was that with more footprint, you can put less pressure on the ground, and cause less soil compaction, Bob Rees of Michelin notes.
The soil in the pit was dry. Buckmaster wondered how the test might have turned out if the soils were wetter and more typical of average conditions.
Subscribe to receive top agriculture news
Be informed daily with these free e-newsletters
You May Also Like
---