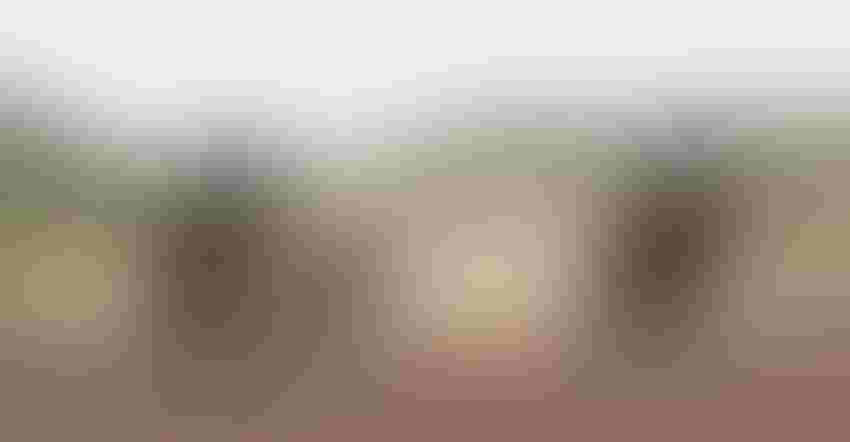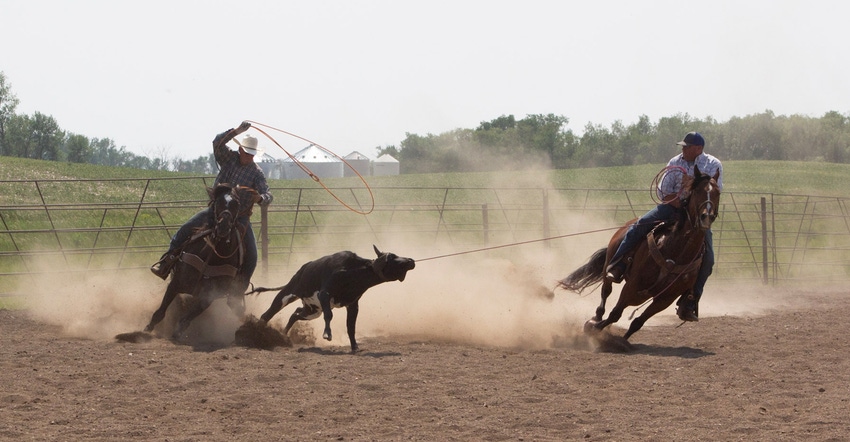 HIGH PRICES: While no one likely thought the horse market was cheap to get into, prices continue to trend higher in the performance horse world.
Sarah McNaughton
Last summer, I shared in a column that I was starting to get into breakaway and team roping. My significant other and his entire family all rope, ride and rodeo, and have generously lent me horses to rope and practice on.
All the while though, I've been on the lookout for buying my own horse. The problem is the horse I'm looking for is the same thing everyone else wants:
between the ages 6 and 15

fast and strong without being unsafe

experience in team roping and breakaway

no major health maintenance
Something that's a little flashy like a roan, buckskin or a palomino couldn't hurt either. I want a horse that I can safely rope on for the next five years, and can help me learn to rope better without trying to train the horse underneath me.
I'm finding out this is a tall, expensive order. Granted, I know my wish list is long, but horses that check off all the boxes are being sold for $15,000 or higher. 
Show breaks records
Many ranchers, ropers and all-around cowboys may look for their next mount at the Black Hills Stock Show & Rodeo horse sale. Many horses consigned to this sale come as high-caliber, high-quality horses, but some are simply broke to ride and not much else.
At 2022's show in late January, 166 horses were for sale. Total sales at this show grew by $750,000 from 2021, reaching $2.65 million. The average price also increased this year to $15,974, up from $12,788 in 2021.
The horse sold at the highest price this year came from Redfield, S.D. — a 2-year-old blue roan stallion that brought in a whopping $62,000 from a buyer in Oklahoma. In 2021? The high-selling horse went for $38,000.
The horses consigned to this sale were amazing examples of what so many breeders dedicate their lives to: impeccable genetics, unmatched demeanor, and a whole lot of natural instinct to help put its rider on top in the arena or show ring.
But what about those of us just getting started? I definitely don't have (nor will I ever have) $62,000 for a horse. Unfortunately, these high-priced animals at the Black Hills show only help to bump up prices at nearly every other horse sale in the area.
Take a quick scroll through equinenow.com, and you'll find an assortment of horses from all over the country. Recently, the one listing in North Dakota I saw was a beautiful brown quarter horse mare. Listed as an all-around barrel-racing, roping, trail or ranch horse, she's going for $20,000. Even with a full range of skills on her resume, she isn't "finished" in any of these disciplines.
I'm not saying these horses aren't worth their asking price, but I do think these high prices for the top equine athletes in the industry has a trickle-down effect for the rest of us. A horse that would've been between $5,000 and $8,000 in 2012 can now be upward of $15,000.
I remember being in 4-H looking at horses, and a simple safe, trail-riding horse in the area would've cost $1,500 to $3,500. Now? A friend in 2021 sold her mare with the same description for $8,500 within a week of being listed.
It may still be a while before we see any change in the market, and the average prices are likely to continue to go up in the coming years. For the average buyer, trying to get a new horse might take a lot of time — and money — than a few years ago. In the meantime, I'll keep looking for my next equine athlete. Does anyone have a rope horse for sale?
Subscribe to receive top agriculture news
Be informed daily with these free e-newsletters
You May Also Like
---