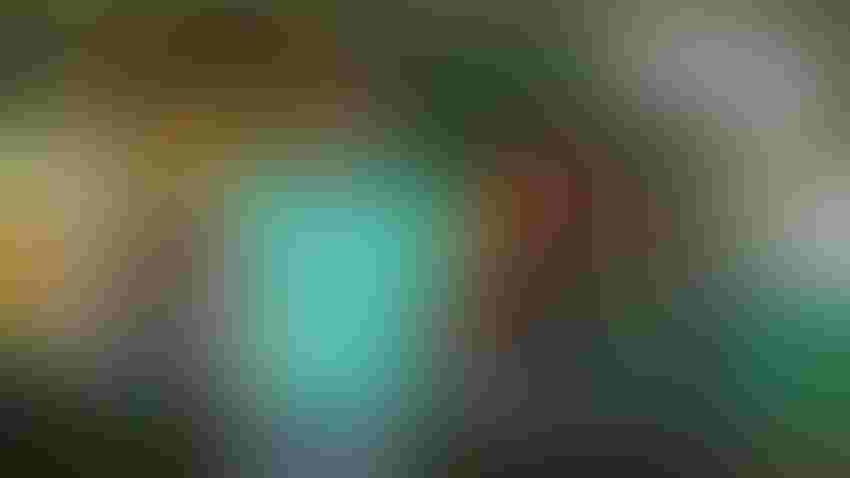 MORE THAN A BUSINESS: Denise Jamerson, Princeton, Ind., assists with the business her son started in 2017. To her, it is about more than just feeding people. Educating them is important too.
Courtesy of Denise Jamerson
by Colleen Settle
Denise Jamerson's family has been part of the African American farming community of Lyles Station, Ind., since before the Civil War. Fast-forward to today and her father is still farming row crops at 85 years old. Jamerson, a fifth-generation farmer, helps her dad in addition to running Legacy Taste of the Garden, an agricultural business her son established in 2017.
Headquartered in Princeton, Ind., Legacy Taste of the Garden grows produce that is sold at a local farmstand and distributed across the state. The business aims to bridge the gap between local producers and consumers by bringing healthy food to food deserts. It also shares basic agricultural knowledge with young people through local community programs.
"Some of these kids have never touched dirt," Jamerson says. "We work with community organizations in food deserts to teach kids about farming, from seed to market, and how the food we grow ties into their health. We are opening a lot of young eyes to agriculture.
"By the end of the season, we have shown kids how to plant, preserve, market and sell the food they have grown. It is rewarding to see them so excited about fruit and veggies that they can bring home to their family."
Educating others
Legacy Taste of the Garden also helps provide resources for other Black, Indigenous and people of color (BIPOC) farmers across the state. Last year, Legacy Taste of the Garden created the pilot project Indiana Black Loam Conferences, which introduces USDA programs and the resources available to BIPOC and socially disadvantaged farmers, producers and communities.
"These workshops make connections between the agencies and the farmers," Jamerson says. "Sometimes urban farmers don't realize what resources are available to them. These events bring together the right people to provide education on the programs, grants and loans that are out there."
The conferences in 2022 took place in Evansville, Gary, Fort Wayne, Bloomington and Indianapolis, with over 250 attendees. Workshops were planned in those locations again this year, with events taking place from March through May.
Jamerson is a member of the Gibson County Farm Bureau and was a graduate of the Indiana Farm Bureau 2021 Women's Leadership Committee Communications Boot Camp, where she gained confidence in public speaking. She attended the American Farm Bureau Federation ACE (Advocate, Cultivate, Empower) Summit in Washington, D.C., last year to help develop her leadership and advocacy skills.
Jamerson says women in ag, and specifically women of color in ag, are stepping into roles like never before.
"We are here, specifically in the urban farming space," she says. "We just need to make it more visual that we are taking an active role. There are so many resources and opportunities out there. Just take advantage of them so you can be seen, and your voice can be heard."
Settle is public relations manager-brand for Indiana Farm Bureau Inc. She writes from Indianapolis.
Subscribe to receive top agriculture news
Be informed daily with these free e-newsletters
You May Also Like
---