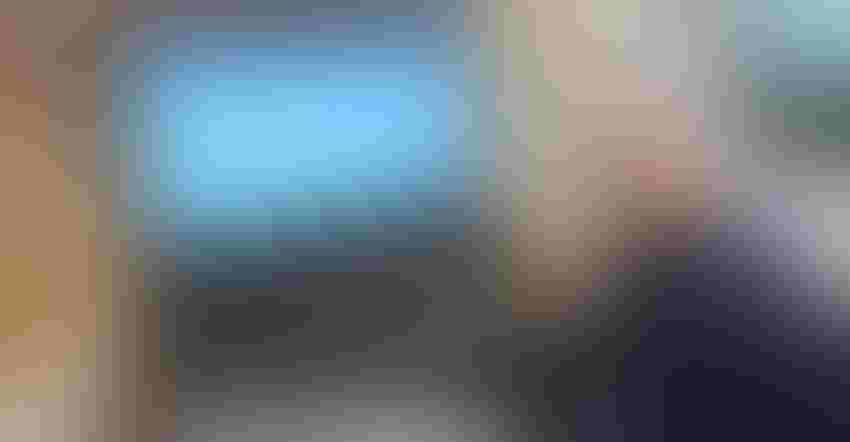 REST UP: Lying in a bed for a few weeks took a toll on my body, but more importantly my mind. It was good to reflect during those times and be grateful. One perk is a job where I can work from home and bed. And yes, those are sheep on my socks.
Mindy Ward
An unexpected surgery over the holidays put me on bed rest for a few weeks. It tested me.
I do not sit still. I'm not the Hallmark Channel writer, kicked back on swivel chair behind a mahogany desk. I craft all my content from a stand-up desk, with the ability to sway and walk around during my writing and phone calls. I choose to be active rather than inactive. But this time, I had no choice.
So, if you are like me and an illness, life challenge or surgery has you stuck in a sedentary lifestyle, I want to offer you a little bit of the hope I found during these days.
It was there, in the quiet time — sometimes in pain, other times in pity — that I realized this thing called sitting can offer perspective on family, work, friends and faith.
Here are a few words of advice:
Appreciate your family. In the busyness of life, our immediate family can be taken for granted. My husband waited on me 24/7, and in my pain, there were times I was unkind. Still, he did not waver. My daughters, sons-in-law and even brother-in-law took time out of their schedules and prepared my two-story house for one-story living. So, in the downtime, I lifted them up and thanked them for being, well, family.
Don't worry about work. This does not come easy. I am a worker. But within two days, I stopped. You know what I realized? Those I work with are a godsend. From my boss to my copy editor, they all stepped in to help without hesitation. Too often, I believe that the only person who can do this job well is me. Selfish, yes. Also untrue. I realized that they were more than capable of handling the workload. I was grateful for the peace they gave me to be away from my work and take time to heal.
Friendships need to be celebrated. I'm more of a suffer-in-silence person. No one needs to know my business. But sometimes it just happens, and people show up. A meal, books to read, or even advice proved distracting and helpful. I realized sometimes it is good to allow people into your mess. They may just be the fresh air you need for that day.
Lean on faith. There are Bible verses that point us to "be still," "do not worry" and "do not fear." But to be honest, those are hard for me. I'm a fixer — of myself and others. But in the quiet, with nowhere to go, there is only one place to provide relief and rest and that is through prayer. Pretty sure I talked God's ear off.
For those of you caring for your farmer, your parents, your children or neighbors, thank you. To my fellow farmers: When you are forced to sit a spell, don't stress of what will happen next. Rather, focus on the present and extend gratitude to your family, employees, colleagues, friends and God for this season of stillness.
Subscribe to receive top agriculture news
Be informed daily with these free e-newsletters
You May Also Like
---