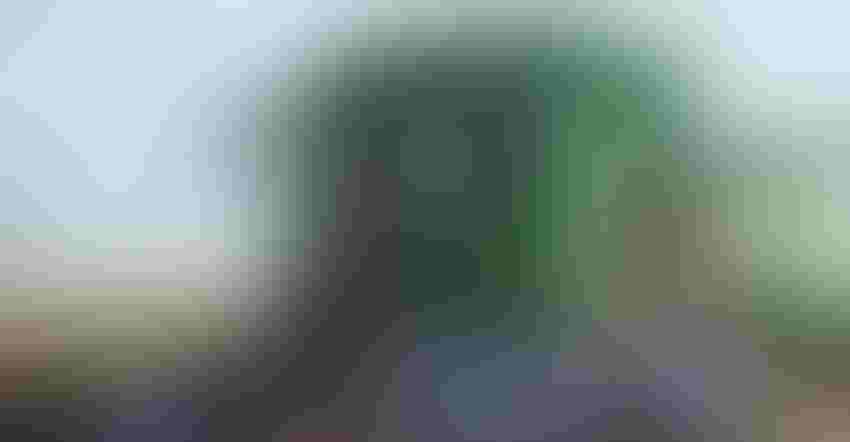 VISITING TOGETHER: Farm shows, family gatherings, fairs and grilling in the backyard for neighbors are all festivities that we welcome back after COVID-19 isolated many of us in 2020.
Curt Arens
There is a perception among those who live and work in urban regions that farmers and ranchers are isolated and remote, and that we like it that way.
While there are many producers who prefer not to be bothered while they are busy in the field or in the shop — and most producers don't necessarily thrive in crowded situations on a daily basis — that doesn't mean we are hermits, or want to be remote and isolated.
The opposite is true. If COVID-19 has taught us anything, it has brought to our attention in stark terms the need we all have for personal connections that do not involve a computer or smartphone screen.
Farm folks love to be together. That's why county and state fairs are a big deal in farm country. It's why we celebrate with such fervor the return of our farm shows, such as Husker Harvest Days and the Farm Progress Show. We want those to happen.
We want to be together for church bazaars and ice cream socials, car shows and farmyard grilling. We want those firepit neighborhood barbecues to happen, just like our counterparts who live in more urban settings.
Know your neighbor
If anything, farm folks are more social. We tend to want to know our neighbors, and maybe pitch in when our neighbors need a hand, or be on the receiving end when our neighbors help us out. We tend to love weddings, anniversaries, birthday parties and other family celebrations.
Related:Adventures in agritourism
Rural churches fill up to support families for funerals. Hometown ballfields and basketball courts fill with fans. The social aspect of our lives is crucial to our mental wellness, just like everyone else. And we typically know how to have fun together and support each other when the chips are down.
Handshake deals
Over the past year, it has been difficult for farmers to make "handshake deals" without the handshake. The elbow thing just never felt right.
Although youth baseball was one of the most normal things to happen in our neck of the woods in 2020, it was odd when our young baseball and softball players ended their games by waving at each other awkwardly from the dugout, without shaking hands on the field at the end. COVID-19 has made every human connection we've had more difficult and more stressful.
So, this summer has been better. It has brought back the handshakes that we need and the human connections that we do not want to fear. We feel more comfortable leaning on the hood of the pickup and talking about the weather and the markets. We feel that it is all right now to visit outside with neighbors for a half-hour after church services on Sunday.
The county and state fairs, the farm shows, the family celebrations that weren't quite the same over Zoom, are now returning in person. It is a time to celebrate these connections we have with our families, our neighbors and friends. And it is a time to take stock and be grateful and even more appreciative than ever before for those loved ones who are in our lives.
If there is anything good to come from COVID-19, we can only hope that this greater appreciation for human connections among our rural communities is one of them. Perhaps another would be if our love affair with screens on our smartphones and computers would diminish just a little bit to help us put everything into proper perspective.
Subscribe to receive top agriculture news
Be informed daily with these free e-newsletters
You May Also Like
---