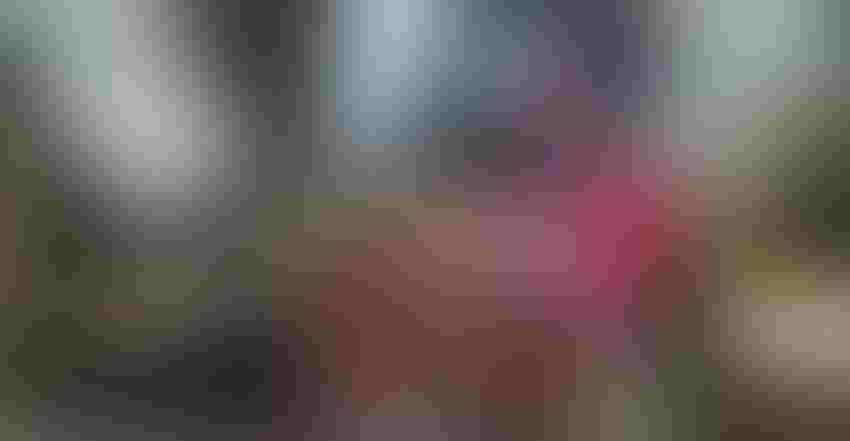 PROJECT CENTRAL: Here is all Grandpa and I need to come up with unique Christmas presents for our grandkids.
Ever since our first grandson was born, my love for celebrating all things Christmas has only increased. Now with five grandbabies and another on the way, it's just a ridiculous amount of fun. Around October I start getting all these ideas — really wonderful, creative ideas about all the things "we" can make for them.
It's kind of like being on the TV show "Shark Tank." I'm continually presenting my life-altering inventions before a panel of reasonable, skeptical critics. Only I just get one shark to present to, but I happen to have a lot of influence in his life.
This year, I thought, "we" could make the pair of almost 14-month-olds a board with all kinds of gizmos: door stoppers, latches, buttons that resemble the TV remote, all manner of bells and whistles. They seem to want to only play with those kinds of things anyway.
The 2-year-old princess needs something to haul all of her ponies around in, being that she doesn't play with baby dolls. Why not make her a little stable? Surely, "we" could handle that. And the boys are so fun at ages 4 and 5. It's time to build them a barn for their tractors, as well as a dinosaur table much like the train table "we" built them a couple of years ago. Yup, "we" could accomplish all of that.
Excitement builds
I was pumped. I had the plans in my mind. I pictured their excited faces and could almost hear the squeals when they unwrapped their presents. I was considering paint colors and all the variations we could incorporate when I shared the vision with my beloved. 
As usual and on cue, he reminded me that team "we" is mostly comprised of him. Not that he was halting my brain speed, which is hard to wrangle when it comes to ideas, and not that he was saying he didn't want to do all of it. He was saying, "Respect my time, lay out what you want, and 'we' will see if I have time to get it done." I shook my head like a little bobble-head dog in the back window on the freeway, because I knew he would do everything he could to make it all come to fruition.
He's good like that. He's Mr. Fix-it with his own incredible creative strengths, and I've always said that team "we" is really a good team. More often than not he enjoys the process as much as the final outcome, and sometimes, he'll even show excitement along the way. But in that moment when those little pumpkins are jumping up and down with glee, the "he" is so very glad that "we" thought of it in the first place.
Before we know, it the grandkids will have all the boxes they preferred to play with torn up, and we'll be packing away the Christmas ornaments and ringing in a new year. The holidays will be over, and we'll settle down into winter.
However, I've found that cold weather does not make inspiration go dormant. If anything, it kicks it into high gear. My beloved is patient. He's a great part of the "we" that has been listening to my ideas for decades. And by next October, when I'm thinking about what to put under the Christmas tree for the wee ones, Lord willing, we'll have a healthy, almost 10-month-old little guy to add to "our" list.
McClain writes from Greenwood, Ind.
Subscribe to receive top agriculture news
Be informed daily with these free e-newsletters
You May Also Like
---