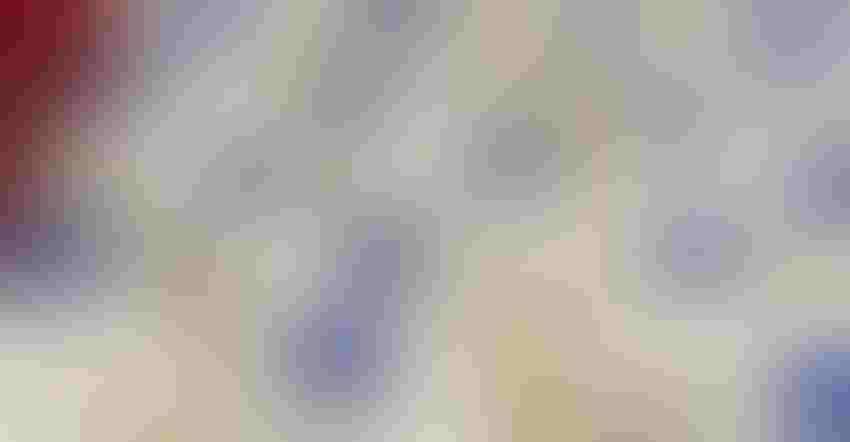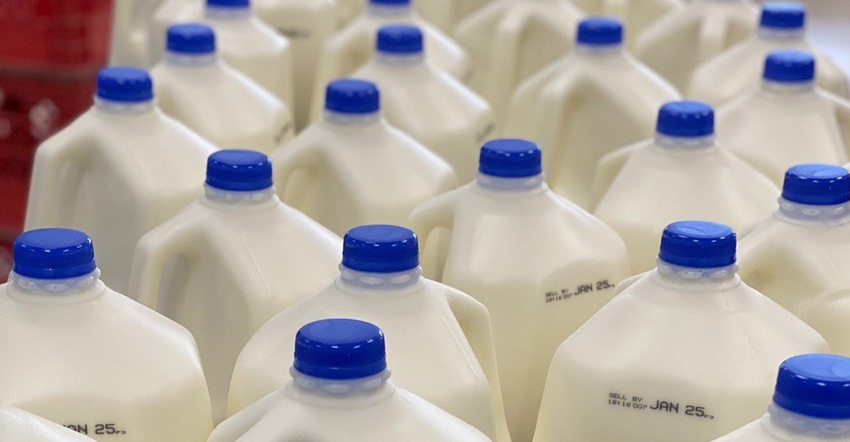 FRESH MILK FOR ALL: Two Lewiston, Minn., dairy farm women are raising funds to help purchase fresh milk for their local food shelf.
Emily Tweten
Knowing that there is plenty of fresh milk for consumers at stores yet seeing little to none at food shelves did not sit well with two Lewiston, Minn., dairy farm women.
Kristi Tveten started donating milk two years ago on her own after she called a local food shelf to ask if she could donate fresh milk.
"They were ecstatic at the idea of someone bringing in milk, as the availability of fresh milk on a regular basis was rare," she recalls. "I'll never forget when I made my first delivery and carried in 15 gallons of milk. A gentleman was there getting his groceries and asked if that milk was for him. My first gallon of milk to someone in need never made it to the cooler."
MILK DELIVERY TIME: Kristi Tveten and Emily Tweten and Tweten's son Llewyn recently delivered fresh milk to their local Food for Families event in St Charles, Minn.
That experience clarified a mission that had been in her heart for some time — to provide fresh milk to those in need.
Tveten ended up connecting with a local food shelf that opens once a month at St. Charles city hall called Food for Families. Organizers there, too, welcomed milk donations. When Tveten started bringing milk, about 70 families were visiting the food shelf. Over time, she developed a network of sources for funding milk purchases — local businesses and churches, other families, farm organizations and grants. Now she orders 55 gallons of 2% milk and 15 half-gallons of 2% from the local Kwik Trip and drops those off each month. If milk is not picked up at the city hall event, volunteers take it to a local food shelf that is open daily.
Enter Emily Tweten. Tweten went a few months ago with Tveten to help with the food shelf event in St. Charles. She saw firsthand the need for fresh milk donations and how grateful visitors were to be able to have milk.
Tweten also spoke with someone at Channel One, a large food shelf based in Rochester, who orders milk. This person told her they obtained milk at discount prices. Tweten interpreted that as milk supplies that were not consistently the freshest.
"He joked a bit and said he wished they had good old-fashioned milkman delivery trucks to be able to deliver fresh milk to all who need it," she says. "I wanted to respond with 'we have that, except the milkman is a woman in a car.'"
Concerned that the freshest milk available wasn't getting to food shelves and wanting to share Tveten's efforts with more people, Tweten decided to help do some promotion. She is adept at social media, having her own blog and YouTube channel called Hearty Sol.
"To me, the mission was clear," Tweten says. "I knew I had an avenue to spread the word to share this story and seek donations and thoughts about how we can create a sustainable program to get milk into the hand of those who can't afford it. Donations are wonderful. However, we need help to create a serious, sustainable program. From that day on, we decided that this story needed to be told. We then gave it the name, 'One Gallon at a Time.'"
Tweten went to work and uploaded video, photos and information about One Gallon at a Time on social media and started a dedicated fundraising Facebook page.
Donations can be made by Venmo or checks. Checks may be written and sent to Minnesota Dairy Initiatives, P.O. Box 151, Lewiston, MN, 55952. Write 'Milk' in the check memo line. The women are working with the Minnesota Dairy Initiatives southeast region organization since it has 501C3 status and similar milk promotion missions.
"When our dairy industry tells us that there is an abundance of milk and then I see the need so large at the food shelves, it just doesn't make sense. There's a disconnect somewhere," Tweten says.
They also are looking at starting a food shelf in Lewiston and possibly a school backpack food program at another location.
"The need is so high," Tweten adds. "We are in this for the long haul."
Subscribe to receive top agriculture news
Be informed daily with these free e-newsletters
You May Also Like
---