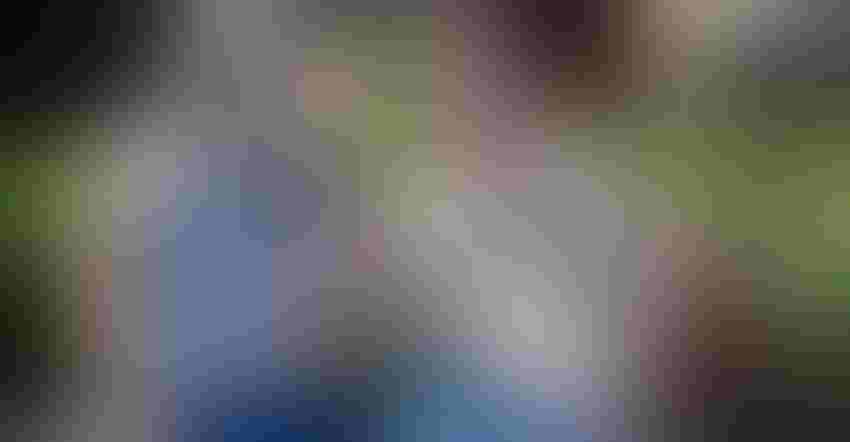 FAMILY TRIP: Summer went by fast for Mike and Sheilah Reskovac, who took time out of their busy schedule to go on a trip with their kids.
Farmers are always learning, and that's no different for Mike and Sheilah Reskovac, who decided to take a chance growing peas and hay this year.
Summer flew by for us and fall is already doing the same. This summer turned out to be a year of learning about what works and what doesn't.
We planted peas for the second year in a row. Last year our yield was on the lower side, but we decided to give it another try. This year they were a total loss.
Mike: I mowed all the peas down today.
Sheilah: All of them?
Mike: Yep. We're never growing peas again.
We decided to try high erucic acid rapeseed, also known as non-GMO canola. The plants were beautiful. A bright sea of yellow stood out against the new green of spring. The yield, however, was not so beautiful.
Sheilah: You spent all that time working on the canola for that?
Mike: Yeah. I'm a little disappointed.
Sheilah: I don't think we should grow that again.
Mike: Agreed.
We've been making a good bit of rye straw over the past few years.
This year, with all the rain, it was hard to make. Add to that the balers seemed to keep breaking every time we would go use them. While we only make a few acres of hay a year, it wasn't easy getting bales made between the rain and planting and spraying of the corn and soybeans.
Sheilah: We're not hay farmers. You're wasting all of this time trying to make a little bit of hay when you could be spraying our corn or soybeans. The hay you make doesn't pay the bills and not getting the other crops taken care of in a timely way only hurts us.
Mike: Yeah, but it helps some.
Sheilah: We're not hay farmers.
Mike: Understood.
On a more positive note, son No. 2 was born in late spring. Like his big brother, he is a happy and joyful little fellow. We are blessed to have both little boys, and it goes without saying that they keep us busy and on our toes!
We're glad we experimented with these crops. Our goal was to find something to harvest early or midsummer to help with our cash flow. Unfortunately, that didn't work the best for us, but at least we know what will and won't work for our operation.
For now, we'll stick with what works best: corn, soybeans and kids!
Sheilah and Mike Reskovac and their sons farm near Uniontown, Pa. Catch all their "Two Hearts, One Harvest" blogs at AmericanAgriculturist.com.
Subscribe to receive top agriculture news
Be informed daily with these free e-newsletters
You May Also Like
---