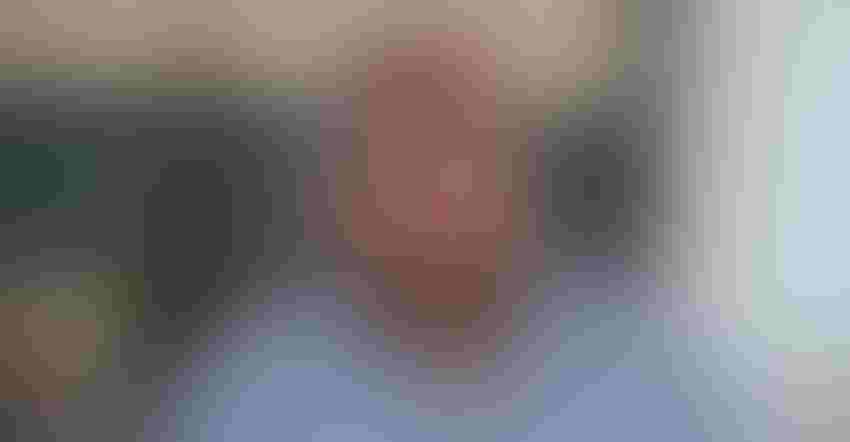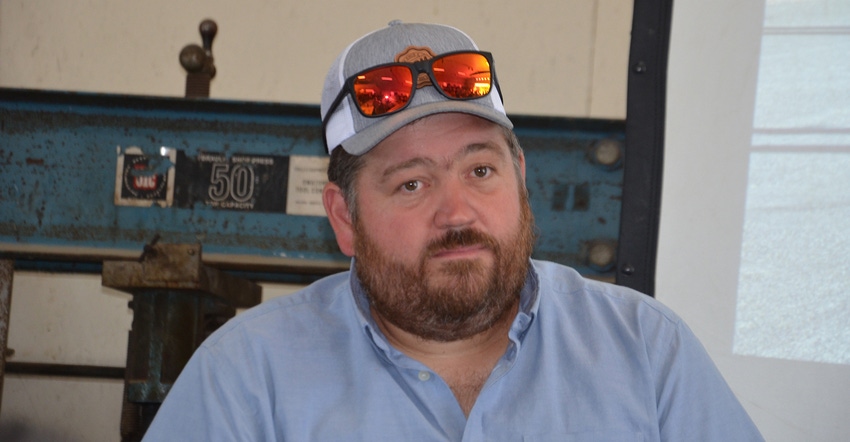 OPEN CONVERSATION: Farmers at a field day thought Nathan Brown would talk about no-till strategy, but instead, he talked about the importance of mental health.
Tom J. Bechman
Those attending a no-till and cover crop field day at Roger and Nick Wenning's farm near Greensburg, Ind., got an unexpected bonus. While it may have been the last subject they expected to hear about, it just may have been the one that someone needed to hear about most.
Nathan Brown is an accomplished no-tiller. The Hillsboro, Ohio, farmer shares his experiences about incorporating cover crops into no-till whenever he gets the chance. Roger Wenning listed him as a speaker on his program, and when Brown took the podium, those eager to learn about cover crops were all ears. But he didn't talk about no-till or cover crops.
"Roger asked me to talk about something else today," Brown began. "It's not what you expected to hear. In fact, you hardly ever hear it discussed at a farm meeting, especially by a farmer. But Roger believes it may be the most important thing you hear today, and so do I. We're going to talk about mental health. Farmers work alone a lot. We wind up in all kinds of stressful situations, yet no one wants to talk about it.
"Keeping it bottled up and trying to handle it yourself is the worst thing you can do. The No. 1 message is that if you aren't in a good place emotionally and mentally, let someone know."
Related: A few words from you could save a life
"I can talk about this today because I'm struggling with it myself, and have been over this past year," Brown continued. "It's nothing to be ashamed of. That is the first hurdle we must all get over. It's OK to tell someone else how you're feeling."
Brown said his struggles started when an older friend and neighbor whom he looked up to died. Brown missed not being able to talk to him anymore.
"It hit me a lot harder than I thought it would," Brown said. "I continue struggling to get past it and get on with things. I haven't been motivated to get farming chores done this year nearly as much as I have in the past. I'm going to get through it, but it doesn't happen overnight."
How is he getting through it? First, he opened up to his wife and family, letting them know what he's dealing with daily. He's also sought help and advice from doctors.
"I've learned several things through this experience," he said. "First and foremost, there are more important things in life than farming. You may not think so, but it's true. What matters most isn't having your machinery all tucked away neatly and fencerows mowed. If I have my wife and family, and they have me, we're going to be OK. Family is most important.
"I've also learned to recognize signs in other people who might be struggling. If someone does something out of character, or just acts off, it could be because they're dealing with a deeper emotional issue. What they might really need is just someone to listen.
"I also have learned it's important to share with others. That's why I agreed to talk at Roger's field day about my own experiences. My going through it might help someone else."
About the Author(s)
Subscribe to receive top agriculture news
Be informed daily with these free e-newsletters
You May Also Like
---