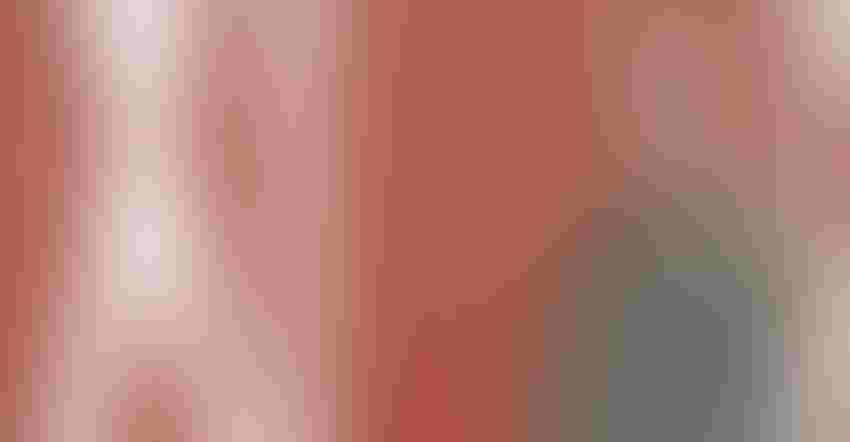 Dr. John Tomecek
Shelley E. Huguley
When it comes to feral hogs, "the one that got away," can create up to 50 new pigs, says a Texas A&M AgriLife Extension wildlife specialist.
And in Texas, whether they escape or were never caught in the first place, their escalating population and the millions of dollars in damage they cause has Texans looking for answers.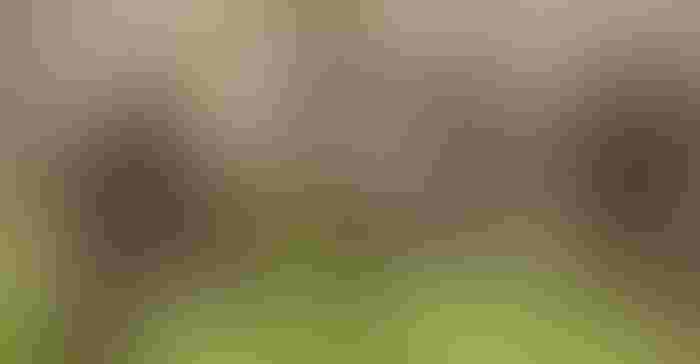 "One sow has the ability to produce 50 new pigs in a period of about two years − from her direct offspring to her offspring's offspring," says Dr. John Tomecek, assistant professor and Extension wildlife specialist, Stiles Farm, Thrall, Texas. "It's a pretty heady number when you think about it."
In 2013, it was estimated Texas was home to 2.6 million head of invasive exotic wild pigs and more than 5 million nationwide, according to the Texas A&M AgriLife Extension publication, "Wild Pig Damage Abatement Education and Applied Research Activities."
See, 5 things to discuss when considering trapping wild hogs
Feral swine reproduction, like domestic swine, is three months, three weeks and three days. One sow may have between five and eight piglets and, if she doesn't get bred, comes into heat every 18 to 24 days. "They have many chances to breed, so their potential to put young on the ground is high," says Tomecek. "Not all of them survive but many of them do and within six to 12 months all of those young are ready to have their piglets."
As the hog population continues to grow in Texas, Tomecek says just to keep numbers where they are, two-thirds of the living pigs would need to be killed annually. "We estimate we only kill about one-third of the pigs."
See, See, Feral swine bait recipe: simple, inexpensive
Feral hogs are destructive to property and crops and livestock as well. "Statewide, the pig problem has gotten worse. We've learned they can carry different diseases. We've seen a reemergence of brucellosis (Bangs disease) in cattle in some areas, being carried by pigs."
"The estimated damage to grains (in 2017) in production was $125 million. Cattle damages from disease and predation, because pigs will kill calves, was in the tens of millions, and it grows every year.  So, we're seeing that kind of damage to agricultural production alone. We have no idea on the wildlife side what is the damage to water or soil or endangered species," he adds.
REGIONAL DAMAGE
Feral hog issues vary throughout the state. In East Texas, pigs are rooting in the soil and digging up tree seedlings in the forests, in addition to crops. In some areas in Central Texas, Tomecek says feral hogs have been the culprit of E.coli in water, and in West Texas, sheep contracted leptospirosis, causing abortions and low lambing rates, "and it came from the pigs," he says. "We work harder at controlling the populations every year and the problem gets a little worse every year. We hope to get to a point where we are holding the line."
See, Congress pledges $75 million for feral swine removal
INTEGRATED APPROACH
To reach that goal, Tomecek says it's going to require an integrated approach of high-take and low-take methods and consistent cooperation from every landowner and/or producer, "because these animals don't know fence boundaries, property lines or county lines − they just go and make a living. If we have areas where they are not being controlled, they'll go there and be safe, so we need producers/landowners using a variety of tools."
The most effective approach is when contiguous landowners work together to communicate and discuss problems as they arise, he says. "When a helicopter comes and they shoot pigs from the air, from USDA's program or from a state program, if you have every landowner from miles around enrolled in the program, that helicopter can fly where it wants and follow the pigs and eradicate them. If you have holdouts, as soon as the helicopter hits the property line and says, 'Nope, I can't fly there,' the pigs have a safe haven.
"Broadscale work, a combination of government resources and local landowners, learning how to do what they do better from folks like Extension and other groups who will help you learn how to trap better. Keeping that effort going day-to-day is going to help us get pig numbers down and maintain that pressure overtime to get them out."
See, 6 things you should know about swine control program
RESOURCES
One control method for landowners to implement is the creation and use of large choral traps. Texas A&M AgriLife Extension has demonstration traps in 26 Texas counties for landowners to observe and better understand their effectiveness and how to properly use them. But Tomecek says it's important to remember, trapping is a slow, continual process.
To learn more about trapping and questions to consider when creating a trapping program, or where to find more feral hog resources, click here. 
To view video interviews with Tomecek about other feral hog issues, see below:
Subscribe to receive top agriculture news
Be informed daily with these free e-newsletters
You May Also Like
---