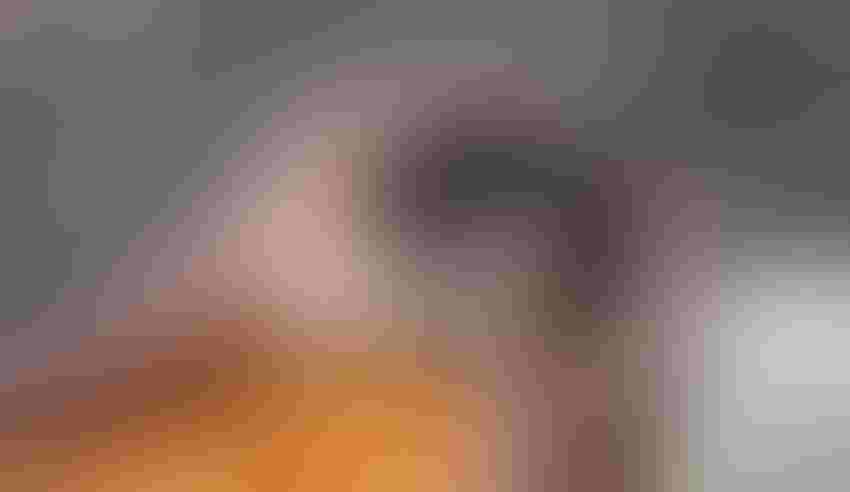 Women are growing in prominence in agriculture
Ashley Brucker/American Farmland Trust
Accolades to veterans --- despite there being many --- are never enough.
"How important it is for us to recognize our heroes and she-roes," wrote poet Maya Angelou while actor/humanitarian Gary Senise noted: "We can never do enough to show gratitude to our nation's defenders, (but) we can always do a little more."
Hence the formation of American Farmland Trust's Veteran Women for the Land program."It began out of conversations," said Chantel Welch, Pacific Northwest Project Manager who guides the effort in Washington, Oregon, and Idaho.
One veteran's interview offered consensus of the thoughts of many."I'm meant to be a steward of the land," she said."Meant to grow things for people that will feed them.I'm meant to rehabilitate the land through sustainable agriculture practices.That's my calling."
Other women veterans alluded to the fact that among the virtues of farming, was that of healing."We see some bad stuff in the military that adds up over time.I'm drawn to getting out into the earth because it heals and rejuvenates me."
When many voices speak this way in unison, the need for such a program becomes obvious, buttressed by the fact that women are growing in prominence in agriculture.Forty-three percent of American farmland, equating to some 388 million acres, is now farmed or co-farmed by women who bring their own unique skill set.
"American Farmland Trust is one of the groups working to serve veteran women farmers and landowners accessing available resources to better serve those who serve or aspire to do so," said Welch.
In the publication, Veteran Women In Agriculture: A Regional Needs Assessment for the Pacific Northwest, it was reported that, "Although the numbers of veterans entering and working in agriculture is increasing, veteran women tend to access veterans services less frequently than do their male counterparts.Resources to support women veterans --- a population of some two million --- show that veteran women in agriculture represent a small --- but definitely growing --- demographic."
Intro to ag
"We work closely with several partners who serve the farming-veteran communities," said Welch."We put out information for farmers and ranchers and explain how to accomplish the nuts and bolts of agriculture.About a year ago, we recognized a need to extend that focus to women veterans who were already in the act of entering agriculture or looking to transition into the field.
"Now we're moving into Women for the Land learning-circles and virtual connections for Pacific Northwest participants --- although we're getting interest from female veterans everywhere from Maine to Florida."
The first bi-monthly virtual effort takes place on Feb. 23 preceeded by Oregon's first in-person networking event on Feb. 11.The first in-person event in Washington will be scheduled for sometime in April.
"There's viable employment in farming and vets are well suited to it," says Teagan Moran of the Small Farms Program at OSU Extension, a facilitator of women farmer networks that also address the needs of military veterans entering agriculture.
With the average age of current farmers hovering around 60 now, "There's a huge need for farmers to begin filling some shoes," she said."There's a population of millions of vets who have the complimentary skills --- projects involving outdoor work with long hours --- that would allow them to find post-service employment by producing food."
Moran, who already oversees a long-running women's farmer network, says there is a recognized need for women to come together to support female farming."They don't necessarily bring any attributes that males don't, and I wouldn't go so far as to say that either gender brings a strength that the other doesn't, but women have acquired different skills and disciplines in the military that are complimentary to farming."
A good mix
History has shown that women and farming are a good mix.Not only does society acknowledge existence of a feminine mystique, women generally tend to view things differently with a different philosophy on concepts such as sustenance and sustainability, growing and sharing.
Moran, noting that 44% of the state's farm producers are women, adds: "We're always looking for ways to support veterans and serve as a clearinghouse of resources.All this work that supports vets also supports the community by building a resilient food system because food systems have the power to heal and support, not just with the food, but with livelihoods and a meaningful, shared, purpose."
"There are so many different types of farming from ranching to indoor vertical farming, small farms, or larger scale production with bigger equipment," adds Welch."The beauty of farming allows a thread that brings all farmers together no matter what style of farming they get into."
One comment found in the Veteran Women for Land Project Report, made by a female Army combat veteran, nicely sums up the mission --- "Through this project, we hope to better serve women veterans as they embark on a journey to serve their country again --- this time by feeding it."
Further information on in-person events in Oregon and Washington can be found at farmland.org.
Subscribe to receive top agriculture news
Be informed daily with these free e-newsletters
You May Also Like
---