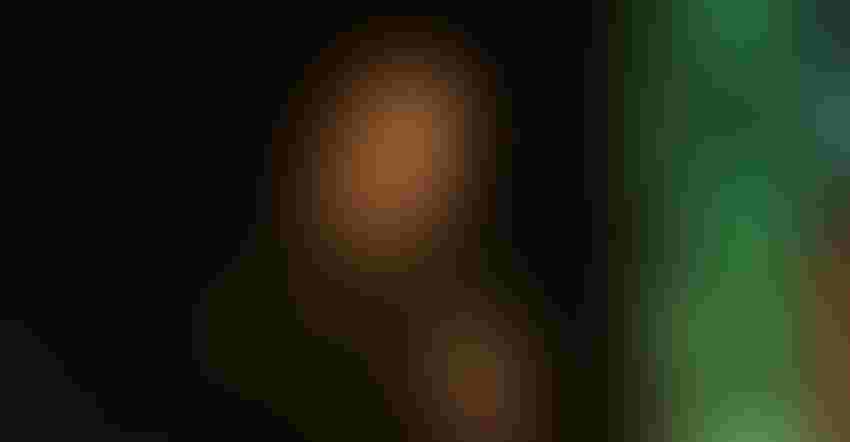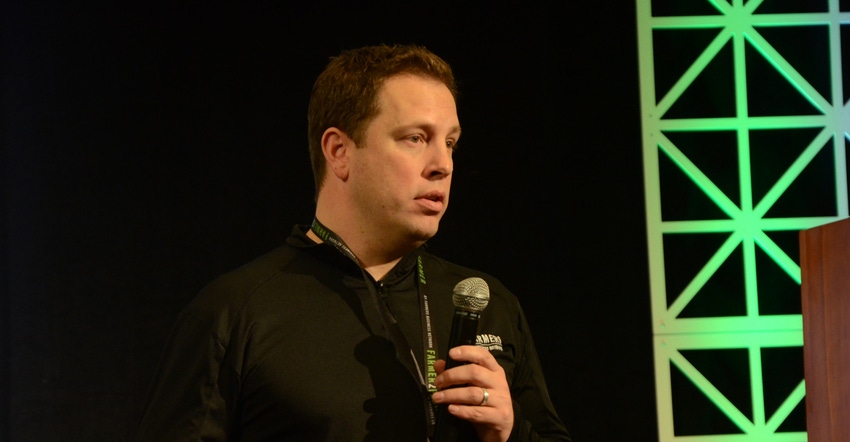 The Farmers Business Network has made a name for itself by helping farmers reduce input costs — including pesticides, seed, and fertilizer through services like FBN Direct and Price Transparency. At the 2017 Farmer 2 Farmer conference, Charles Baron, FBN co-founder and vice president of product, heard a lot of requests for help reducing another on-farm expense: health care.
"Health care on the farm is one of the biggest expenses. It is the most difficult to manage. It has largely been thought to be out of your control," Baron said at the 2018 Farmer 2 Farmer conference in Omaha, Neb. "There have not been enough private options available in the market, and health care costs have risen at an incredible rate, to the point where many farms simply can't afford coverage."
According to a recent FBN poll, farmers are spending $25,000 to $30,000 a year on average to cover health care costs. According to USDA data, 10.7% of farms have no health coverage whatsoever.
"Farming is one of the riskiest and most dangerous occupations there is, and 10% of farms have no health insurance," Baron said.
In December, FBN launched FBN Health, a multi-state health care network to provide improved health care access for members. As of mid-December, the program was available in 11 states — with more being added over the next year.
As a group health plan, it takes two people to qualify for the plan. This could be two farm employees, as well as a husband and wife. FBN Health offers four different health plans, ranging from a low deductible to a high deductible (a health savings account, or HSA). These plans all offer health coverage for the entire family, including farm employees; medical, dental and vision; and 24/7 phone access to doctors with no co-pay.
FBN partnered with Lifestyle Health Plans to contract with regional and national provider networks in different states.
"We have the strategic ability to work with a plan, to tailor something to farmers," said Lucas Strom, head of health insurance at FBN. "We don't have to sell something off the shelf; we can work with our partner to create a custom program for our members."
"Our partner has contracted rates with different provider networks," Strom added. "This way, we can figure out where we can make the network better. If five people asked for a certain doctor who's a member of a network that isn't contracted with us, we can work to try to get another provider network contracted for us."
Strom said the program can provide savings of up to 25% to 35% in health care costs.
"When you're talking 25% to 35% off $30,000, it's very easy to save up to $10,000 in premiums, specifically in a state like Nebraska. Nebraska has a serious cost-of-healthcare issue," Strom said.
The enrollment period for FBN Health lasts through February, giving participants a longer window to enroll after the Affordable Care Act deadline in December.
While the program is available to FBN members, Strom added non-members can still get a full quote.
"They can still call, ask if they will be eligible, verify their physician will be in-network, and get a quote," Strom said. "Their quote might say, compared to what you have today, you can save $2,500 a year in premiums. If you haven't decided to become an FBN member, it's a $700 membership. You can simply buy the $700 membership to save the $2,500 a year in premiums."
Beyond these savings, Strom said FBN also hopes to provide farmers a kind of support network — similar to a human resources network.
"Every employee of a large corporation has HR and a benefits administrator and a support structure. Farmers don't have that; they're on their own," he said. "We can provide that support structure. That's where we want to focus our efforts."
To learn more, visit fbnhealth.com.
Also new from FBN
While farmers have used FBN Direct to purchase inputs for over two years, FBN also announced a new partnership with Amazon Business, which allows members to purchase discounted household and farm-related items through Amazon Business. This includes up to 10 million discounted items, ranging from household goods to clothing to groceries to laundry detergent.
"FBN members get a custom landing page. … It gets them access to Amazon Business special pricing as a farm business," he said. "They can add a discount for being an FBN member. There's an introductory discount, and Amazon is working with manufacturers and suppliers to create special discounts for the farm, for farm goods."
To learn more, visit FBN. 
About the Author(s)
Subscribe to receive top agriculture news
Be informed daily with these free e-newsletters
You May Also Like
---