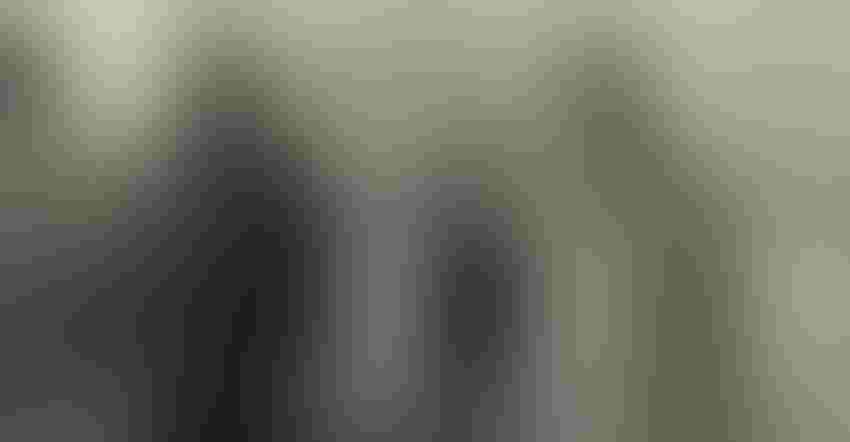 FARMERS: The farmers have always been tougher than the farm at our place. My grandpa and dad farmed the same land that now my kids, the sixth generation, help with daily.
Courtesy of the Carrico family
Music speaks to my soul, so when I heard Lee Brice would be having a concert during the Farm Progress Show, you can bet I was excited. My kids will tell you I'm often humming or singing along to a tune, although I'd rather listen to my daughter sing. Music can teach us so much about life.
One of my favorite Lee Brice tunes is "Love Like Crazy," simply for the part of the refrain that goes:
Be a best friend, tell the truth, and overuse I love you
Go to work, do your best, don't outsmart your common sense
Never let your prayin' knees get lazy
And love like crazy
Those are great words to remember daily, but last year he released a new song at the Farm Progress Show that I know every Wallaces Farmer reader can relate to. Titled "Farmer," the song's best line is this: "The only thing tougher than the farm, is the farmer."
Our farm
I was lucky enough to grow up on a farm with one of those tough farmers. Now, I am part of that farm and get to spend time with my father every day. Farmers are a rare breed of people, and many folks are not cut out for the job. More days than not, I wonder if I am cut out for the title. Still, I wear it proudly.
The American crop and livestock farmer deals with unpredictable weather, unsteady markets and uncertain health conditions, yet shows up for work every day to do the job at hand. We meet challenges head-on, and we know it's the best way to raise our family because it also teaches responsibility, work ethic and dedication.
Our farm has been in our family for over 150 years. I often wonder if my ancestors realized how that piece of ground they purchased in central Iowa in 1871 would continue to nurture a family and impart lessons.
New technologies
While the way we manage the farm has changed through the years, the legacy is still the same. Technologies have advanced. Fields which were once plowed and planted with a team of horses now have equipment guided by GPS and computers. The ground that was once disked prior to every planting now includes cover crops or strip till.
The pastures that once fed beef and dairy cows bred by a bull now hold a purebred herd, a donor cow and recipient cows carrying her embryos. Same livestock. New practices. And farmers learn to raise better crops and livestock more efficiently.
You'll find all kinds of new management tactics at the 2022 Farm Progress Show, in Boone, Iowa, from Aug. 30 through Sept. 1. Check out advancements in machinery, crop genetics, precision agriculture and other farm management techniques. You can see field demonstrations of the newest combines, watch a tractor float on water, talk to agronomic experts, and choose what grain storage equipment would work best on your farm. If you haven't been to the nation's largest outdoor farm show before, it's worth the drive to central Iowa.
The only thing tougher than the farm is the farmer, and our American farmers have a tough job. Finding ways to do the job better and more efficiently is just what the Farm Progress Show is all about. I look forward to seeing you there. And if you hear me humming a tune, join in. I'm sure it will be a Lee Brice hit.
Comments? Email [email protected]
Subscribe to receive top agriculture news
Be informed daily with these free e-newsletters
You May Also Like
---