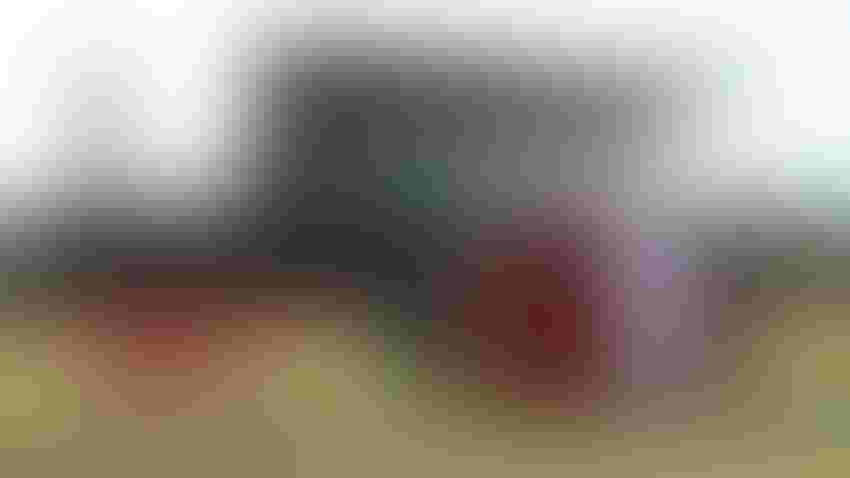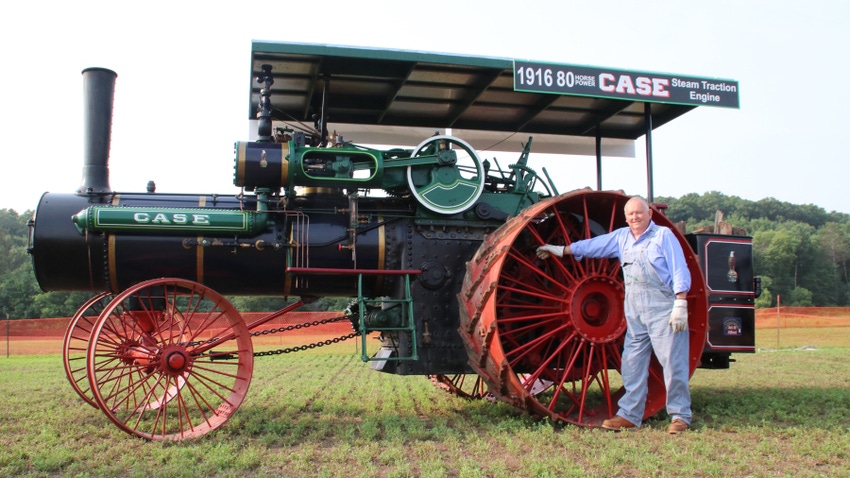 CHERISHED STEAM TRACTOR: Nels Gunderson of Osseo operates his Case steam tractor at various events around Wisconsin.
HARLEN PERSINGER
J.I. Case steam engines, coined with the nickname "Old Reliable," came off the factory production line in seven sizes, ranging from 30 hp to 110 hp. Owners often praised these machines for their simplicity, stability of construction, economical operation and constant power.
Steam engines were originally built to break up sod and turn virgin prairie into fertile farming ground. These rigs easily handled a six- to eight-bottom plow and were capable of operating the largest threshing machine of the time — the Case 40-by-62-inch unit.
The Gunderson family from Osseo, Wis., has been involved in the auto business for 95 years. In 2011, the family purchased a 1916 80-hp Case steam tractor engine, serial number 33435, after it had spent most of its life in Minnesota.
"We have always been interested in these machines, because in his youth, my grandfather, Alfred, not only had several big tractors, but rebuilt a steam engine in a shop behind his house," recalls Nels Gunderson. "The goal was to get that rig running again, and once it was in the shop, my brothers and cousins began making repairs. But they needed more help, so the steam engine was hauled to Jonas Stutuzma's place in Middleford, Ohio. Over the next five years, extensive work was done on the engine, plus putting in a brand-new ASMI code boiler."
The biggest hurdle for any operator is following strict safety procedures. For example, there needs to be enough water on the crown sheet located above the fire box. And if the steam plug is not in the correct position, steam is made too fast, and the boiler may blow up. It's imperative that boilers on these century-old machines pass an annual inspection.
"When operating the steam engine at various events, it's fired up for about eight hours. We try to take the 80 to as many regional shows as possible," Gunderson says. "These locations include Edgar, Baraboo, Hungry Hollow in Rice Lake and Pioneer Days in Eau Claire. It often goes on the big sawmill, 120-hp dyno, 12-bottom plow, and threshes about 15 to 20 hours each season. I'm the operator, primary maintainer, and I haul it around."
Gunderson notes the toughest operating challenge is keeping the engine at proper pressure, along with making sure all the other parts are in sync.
"This is my favorite tractor because at a weight of 33,000 pounds, it always has the dominant position and catches everyone's attention. It's our first venture for getting back into the steam engine world," Gunderson says. "Through experience, I've learned the bigger the machine is, the engine is easier to run and less temperamental. Our family gets more value by operating this rig rather than selling it. The overall worth is perhaps $150,000, but no one really knows."
Persinger writes from Milwaukee. To have your favorite tractor featured, email or send in a photo of yourself with your tractor, along with a 300-word write-up about the tractor, to: [email protected] or Wisconsin Agriculturist, P.O. Box 236, Brandon, WI 53919.
Subscribe to receive top agriculture news
Be informed daily with these free e-newsletters
You May Also Like
---