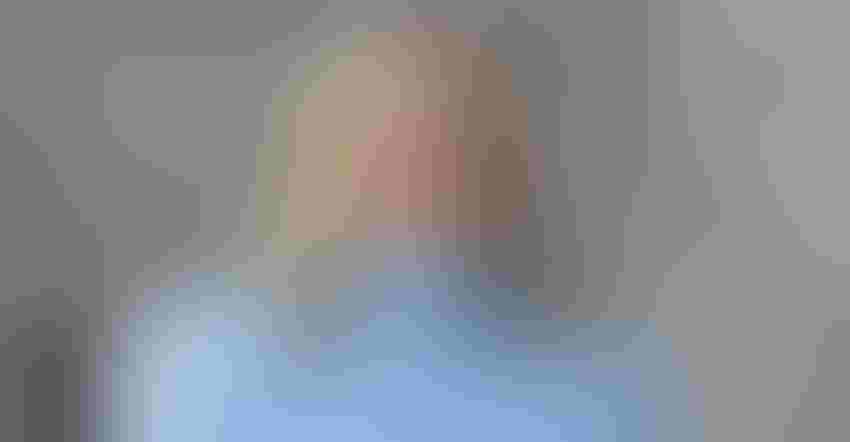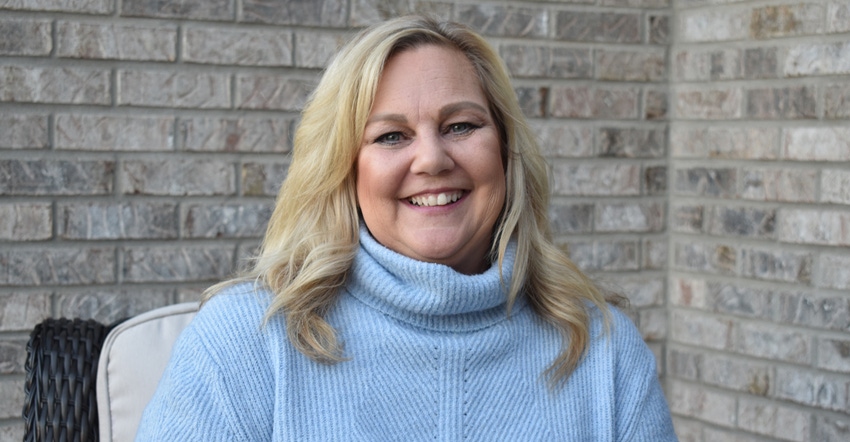 SERVING OTHERS: Melissa Huff continues supporting the agriculture community, even after she sold her farm. She owns an appraisal service and founded Fallen Young Farmer Inc.
Hannah Walker
Farming is a lifestyle like no other. Unfortunately, the lives of the ones we love can be taken in an instant.
Melissa Huff, Brownstown, Ind., knows this all too well. She lost her husband, Rich Huff, in 1998 when he was pulling a trailer to their auction business and was struck and killed by another driver. Rich was only 31, leaving his wife with two young daughters and another daughter on the way.
"It changed everything in the blink of an eye," Huff says.
One of Huff's biggest contributions to the agriculture industry comes from her involvement with Fallen Young Farmer Inc. As founder and a member of the board of directors, Huff works to help others who have gone through experiences like hers.
"I just woke up with the concept of starting a nonprofit, where we could be there for people who are going through what I went through," Huff says. The foundation, founded in 2019, provides grants to young families who have lost a spouse and are engaged in a farm-based lifestyle.
"The only criterion is that they are considered farmers, because that's the community that I wanted to focus on," she says. "I wanted to help them. Part of our initiative is to help these young men or young women sustain an agriculturally based lifestyle because that was important to me."
The foundation, though new, has already provided families with grants to help them sustain an agriculturally based lifestyle after the death of a spouse. "We have given out a couple of grants now, and I like to hand-deliver those to the recipients," Huff says.
Outside of her work with the foundation, Huff owns an appraisal service and serves on the Indiana State Fair board.
Pillars in community
The Huffs were a true partnership. Whether it was parenting, leading their church small group or 4-H club, or farming, they were partners. Both grew up in Washington County, Ind.
"They were very involved with promoting and educating 4-H members and the community, and with raising and showing swine. As members of Indiana Farm Bureau Young Farmers, they were also promoting agriculture," says Beth Nicholson, a close friend of the Huff family.
Rich worked full time on their hog operation in Washington County. The Huffs also ran an auction business.
"He was the auctioneer, and we sold personal property and real estate through the auction service," Huff explains. "When my second daughter was born, I stayed home and helped on the farm and with the auction service. We went to Westview Christian Church, where he was a deacon, and we started a Sunday school class for young married couples."
The impact they made on their community is still felt today. "Their friendship impacted our lives in many ways as loving friends," Nicholson says.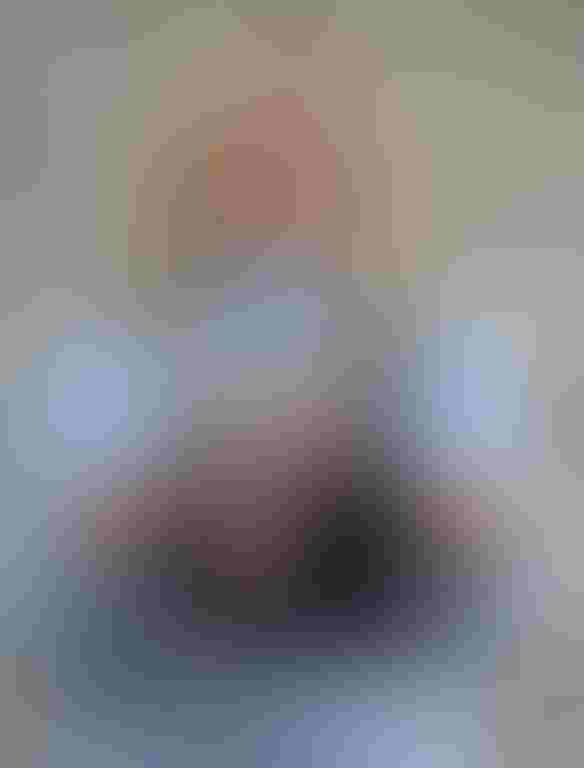 Huff says, "I tried to continue the farm and auction business by hiring auctioneers and relied on his dad and my dad to help me with the farm. With two kids and being pregnant, it was a struggle."
Huff also took on her late husband's commitments to the community. "He was also vice president of the fair board. I tried to take on all of his roles on top of everything else," Huff says. She quickly realized the way she was living was unsustainable.
"I realized that I couldn't be two people," Huff admits. "So, it was a struggle. It was the shock of losing him. It was becoming a single parent overnight."
Raising kids
After meeting in the show ring showing hogs, it was important to the Huffs that their children grew up around agriculture. Though Huff eventually made the difficult decision to sell the farm, her daughters are still involved in the industry.
Mariah Eggersman, now 30; Olivia, 26; and Richayla, 23, all attended Purdue University and serve on the board of directors for the Fallen Young Farmer foundation.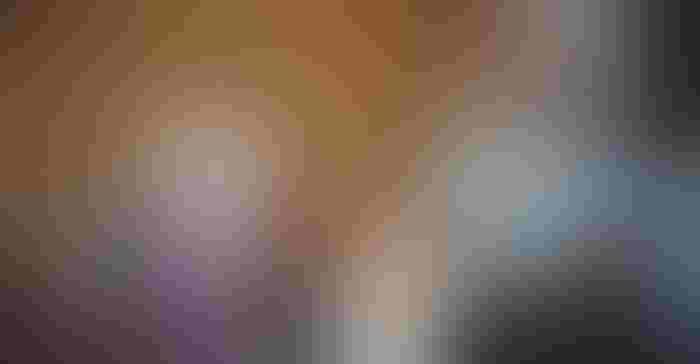 Experiencing the loss of a spouse herself and being a single parent, Huff has the unique opportunity to relate to the families that the foundation helps. "I offer them a shoulder, someone to talk to that understands where they're at, where they're coming from, and can encourage them to do what they need to do," Huff says. "I try to be someone to come to and help if they need resources."
Fallen Young Farmer provides resources such as a checklist to help those who have lost their spouse determine the next steps to take.
"There's a lot you have to do," Huff says. "It's a big job, and you're not in the mind frame to do it. I can tell them, 'Look, I did it — I've got three girls that are now grown and very successful, and you can do this too.'"
Fallen Young Farmer
The foundation is still in its early stages. More donors are needed to fund grants. Personal donations can be made to the foundation on its website via PayPal (see below).
"This comes from a place of experience and heartache, and the desire to help other people get through that," Huff says. "Funds go toward providing financial support, as well as education. I think farm safety education is something we need to promote. It's very important that the message gets presented."
Fallen Young Farmer stands for three main things: God, family and agriculture. Huff's faith and the support of the agriculture community has carried her through. Now, she can serve others in a way that few can.
"I feel like we all spend our life trying to find our purpose," Huff says. "I've asked God many times, why me? Why did I have to go through this?"
"He put it on me because I have the ability and the desire to help other people. Maybe that's my purpose in life."
 To learn more about Fallen Young Farmer or to donate, visit fallenyoungfarmer.org.
Walker is a senior in the Purdue University ag communications program. She is from Salem, Ind.
Subscribe to receive top agriculture news
Be informed daily with these free e-newsletters
You May Also Like
---