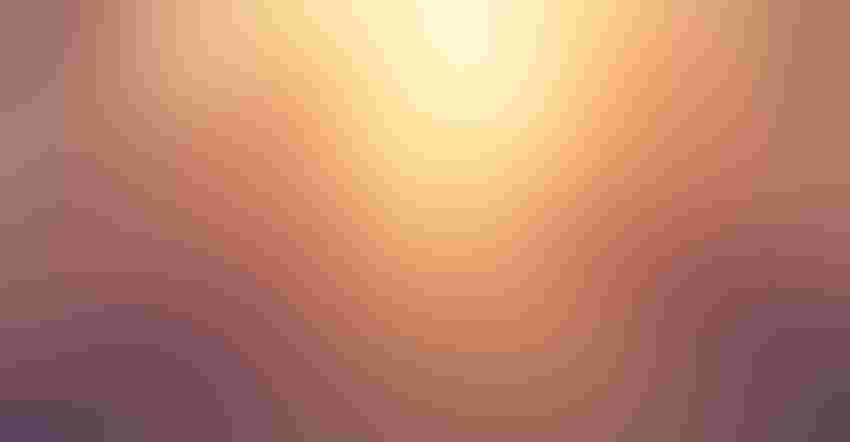 LOOK FORWARD: Every season offers a new look in farm fields and a new optimism for farmers and ranchers. College Farmer columnist Laura Bardot knows her next steps will take her off the farm to a new job. She is ready.
m-gucci/iStock/Thinkstock
In life and on the farm, there are many seasons. I'm not just talking spring, summer, fall and winter. I'm talking about the seasons of life.
Many farmers are wrapping up calving season and moving into planting season, and 4-H'ers and FFA'ers are gearing up for county fair season, but there's one thing that always remains true with these seasons: People are learning to embrace the different seasons of change.
I will be graduating from the University of Missouri in a few short weeks, and I will go on to work at the American Angus Association as a communications specialist. The past few months have been a whirlwind as I am transitioning into a new season of life. I will no longer be in school. I am still searching for my first independent apartment or new home, and many other "firsts" are happening in my life. I have learned to be content in this season of life and am realizing how to be thankful.
Much like calving season, the last couple of months of college are riveting. Between the final papers, projects and classes, I am patiently awaiting graduation day — much like when a farmer is anticipating a first-time heifer calving. I have stayed up late many nights trying to study as much as possible, and I know back home my dad has lost sleep caring for a cow and calf or two.
When I was younger, calving season was always a busy time around the house; my siblings and I would constantly check on cows and care for orphaned calves. We were prepared for emergencies and unexpected accidents by having a calving bucket — everything we needed to help a cow giving birth, all in a 5-gallon bucket. Nonetheless, we adapted and moved forward if there were any mishaps.
Adapt, grow
Sadly, for college, there is no emergency bucket to help with troubles that arise. Yet even after the first few weeks, students learn to adapt and deal with the emergencies. It is all about growing to adapt in the new season they have entered.
Farmers and ranchers prepare all year for calving season. Many choose bulls from semen catalogs and choose when to artificially inseminate their cows. It comes down to a science — when to turn the bull out with the cows for the perfect due date. There is a lot of decision-making happening when planning for next year's calf crop. When students pick the classes they will take the next semester, they are careful to choose the ones that will best help them move toward earning their degree — just like the farmer choosing which bull will give him the best calf crop.
Between choosing what classes to take, preparing for graduation and much more, students are constantly in a season of change, much like on the farm. If there is anything I have learned from college, job hunting and internships, it is to embrace the season you are in and adapt to it. Semesters are short, internships are only for a summer and job hunting is stressful. I am thankful to have grown up on a farm and to have learned to embrace the seasons of change at an early age.
My word of advice to anyone going through a season of change: Love it, and give thanks to be where you are in life. This season in your life will end, and a brand-new one will come soon. Until then, pray for healthy calves and a good planting season.
Bardot is a University of Missouri science and agricultural journalism student. Email her at [email protected].
Subscribe to receive top agriculture news
Be informed daily with these free e-newsletters
You May Also Like
---