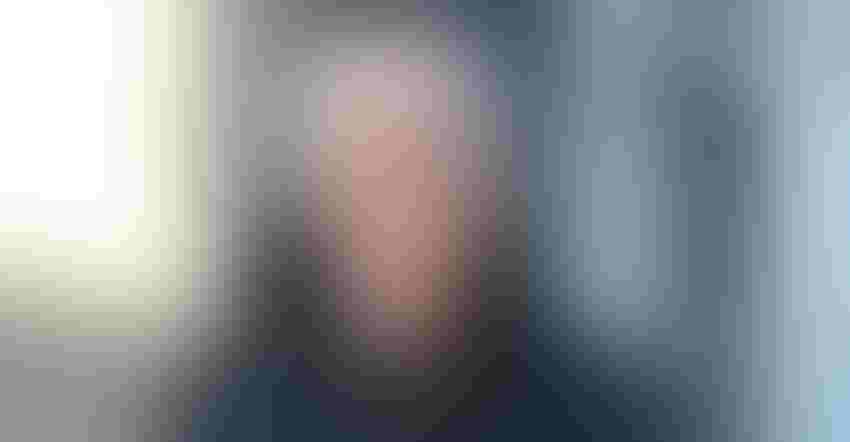 MASTER FARMER: 2022 Prairie Farmer Master Farmer Doug Schroeder, Mahomet, Ill., read Master Farmer stories and marveled at their commitment to their craft and community. "To be considered one of them, I'm honored and humbled," he says.
Photos by Holly Spangler
Not long before he graduated from college, Doug Schroeder sat in class at the University of Illinois, and the professor asked who wanted to go home and farm. He and another boy raised their hands.
The professor posed a question: "How are you gonna do it better than the guy across the road? And don't tell me you're gonna outwork him. He's an American farmer — the best you can hope for is to work as hard as he does."
Forty years and forty crops later, Doug says he's never forgotten that question. And he's worked hard at the answer.
"Back in the day, we no-tilled. Later we tiled and improved the land. Today it's drainage tile, seed production and non-GM corn. No matter what, you have to figure out how you're going to do it better," he says.
It's a journey for the Mahomet, Ill., farmer, husband and father of three that's led to becoming a 2022 Prairie Farmer Master Farmer.
Doug started farming with his father and brother following his graduation from U of I in 1983 — not many years before Willie Nelson brought Farm Aid to Champaign. The drought of '88 was tough for their operation, like many others, but the hardship forged in him a lifelong farming philosophy.
"Slow and steady growth adds up over time," Doug says. Since then, he's grown the operation from 800 acres to 5,400 acres. And while he and his father began farming together, today the operation includes the next generation: his son, Bob Schroeder, and son-in-law Matt Turner.
"I really try to let my son and son-in-law do what they want to do, but it has to be in the context of advancing the farm. It's a team effort," Doug says. To that end, Bob is in charge of seed decisions and Matt handles chemicals.
Farming philosophy
Doug credits his father with building the kind of operation that withstood the 1980s, and with passing on his work ethic. Plus, he rarely said no.
"I said, 'Hey, Dad, let's no-till.' He said, 'Great! Let's start small and see how it goes.' It didn't matter what screwball idea I had. Except for when I wanted to get back into cattle in '88. He said no to that — and he was right!" Doug says.
But no-till really panned out for the Schroeders. They were early adopters of no-till soybeans and strip-till corn and continued to no-till for 10 years. Yield mapping meant Doug could compare side-by-side practices, so he did a check on his no-till. Turned out, a small amount of tillage increased yields substantially. So they switched from no-till to minimum tillage, and still analyze every tillage pass to make sure it's necessary.
When they started laying drainage tile 10 years ago, they did so themselves, at a third of the cost of hiring it done. The Schroeders have pattern-tiled 3,500 acres, laying nearly 2 million feet of drainage tile. Whenever possible, Doug has put in water control devices. He'll often shut gates down after planting, leaving them down to back-irrigate fields, then open them back up the next spring.
And like a lot of farmers, Doug says the biggest challenge in recent years is staying ahead of weeds, insects and diseases — including tar spot. He rotates chemistries and uses insecticide and fungicide as needed. They also have filter strips around every ditch, to keep water as clean as possible.
The Schroeders have just under a half million bushels of on-farm grain storage, allowing them to capture market carry and streamline harvest operations. Doug deliberately avoids selling more than 25% at any one time.
"Keep it simple. No one knows where the market is headed. No one," he says.
Off the farm
Doug most recently served as president of the Illinois Soybean Association, steering the organization through the hiring process of a new executive director, John Lumpe — it's the accomplishment he's most proud of. He also helped realign the organization's mission and direction, and directed the organization to work more closely with other commodity groups.
Back home, he and wife Stacy opened their farm shop for several years to host the Mahomet Area Youth Club fundraiser, helping bring in as much as $100,000 for the organization. And as asset management chairman for the Cunningham Children's Home, a child welfare and services organization in Urbana, he oversaw a $40 million trust.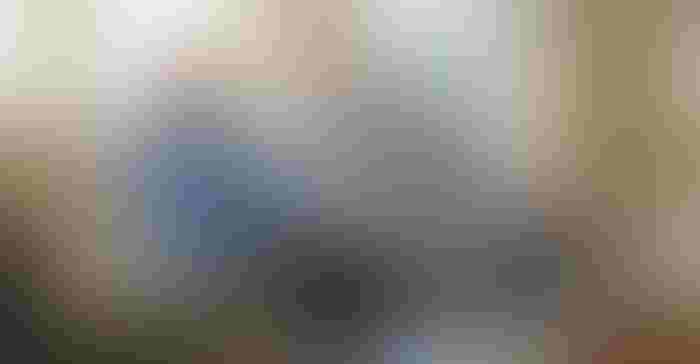 Stacy says there's a thread that runs through Doug's work.
"His No. 1 passion is agriculture, but everything he volunteers to do in the community has been about kids," she observes. The Mahomet Area Youth Club gives kids in town a place to go after school and during summers, the children's home serves hundreds of kids, and even his Sunday School lessons are directed at kids.
For Doug, his faith runs through it all, too.
Years ago, he had to give an elevator speech at an Illinois Soybean meeting about what made him tick. He came up with five Fs: faith, family, farming, friendship and fitness. They're all connected, he says, and the condensed version made its way onto the sweatshirts they wear on the farm, with "Faith, family, farming" on the back.
"That's one of the things we're really proud of on our farm," Doug says. "It's been a fun ride."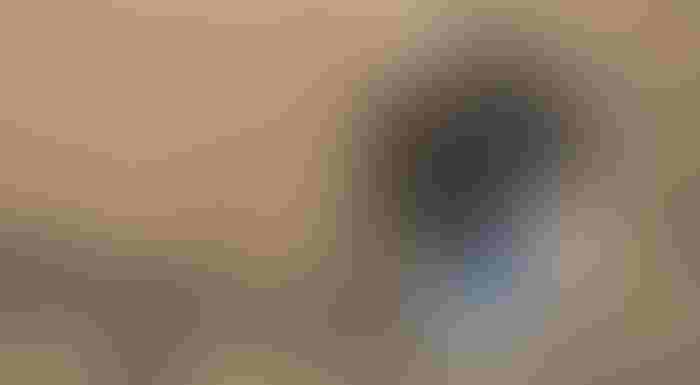 Lessons in giving
How much can you give? How about an organ?
When Doug's brother-in-law needed a kidney 10 years ago, Doug raised his hand. Turns out, he was selected among five people who qualified to be a donor. He and his brother-in-law underwent surgery, it was successful, and both recovered completely. And thanks to his new kidney, his brother-in-law was able to leave behind dialysis, which took four hours three times a week, and left him exhausted.
According to Donate Life America, more than 100,000 people are waiting for lifesaving organ transplants, and 85% of those are for kidneys.
Today, Doug encourages other people to be living organ donors.
"It was a fantastic life event, probably one of the highlights of my life," Doug says. "To be able to do something to help a guy maintain a quality life — and life itself — is so fulfilling. I was blessed to be able to do it."
Master at a glance
Doug Schroeder
Wife: Stacy
Children: Lauren Kesler, Bob Schroeder, Samantha Turner
County: Champaign
Operation: 5,400 acres of corn and soybeans
Leadership: Illinois Soybean Association chairman, American Soybean Association, Illinois Ag Leadership Program, Mahomet United Methodist Church lay leader and Sunday school teacher, Mahomet Area Youth Club board member and fundraiser host, Cunningham Children's Home asset management chair, McLean County Farm Bureau, IL Corn, Agriculture Leaders of Tomorrow, living kidney donor
Nominator: Illinois Soybean Association
Subscribe to receive top agriculture news
Be informed daily with these free e-newsletters
You May Also Like
---