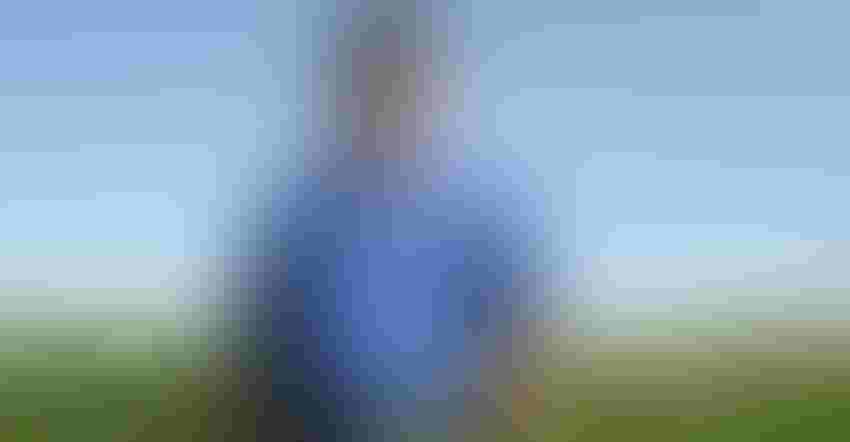 STAND UP FOR AG: Jim Miller stands in his soybean field near Belden, Neb. He and wife Jan are among the hundreds of farm families active in ag organizations outside their own farm gate.
I am going to tell you a secret about myself. It is something that only my wife and children, plus a very few extremely close friends, know about me. In fact, many family members and others who claim to know me might even dispute what I am about to tell you.
I am a very shy person at heart. I do not like the limelight in any way, shape or form. For work here at Farm Progress, I am very comfortable interviewing people, speaking to groups and, particularly, visiting one on one with farmers in the field. Talking about farming is within my comfort zone, no matter the venue. However, on a personal level, I am truly an introvert at my core.
A case in point came many years ago when a few family members surprised me on my birthday with a party and gathering of several neighbors and friends. While I loved seeing old friends and visiting with the good folks around me and truly appreciated the fine gesture, I was mortified at being the reason they all gathered together. I just hated that kind of attention. It was for me, far outside my comfort zone.
I read a study years ago that found many farmers to be like me. The typical producer in the study was an introvert, or at least quite shy. Farmers who responded to this study said they were uncomfortable around big crowds and were frightened to speak in front of people. So, I guess I'm in good company.
Yet, I see agriculture and our way of life and way to make a living for our families constantly under attack. We are underrepresented on local schools boards, within community organizations and in state legislatures. Farm commodity groups and agriculture advocacy organizations are always looking for farmers to become more involved and take on leadership roles, not only for their districts and states, but on the national scene as well.
But that just isn't within the comfort zone for many of us. We like being out in the field, in the cab or in the pasture, doing what we do. That said, sometimes we must do things that take us outside of our realm. The time when we can just do our thing without diving into farm policy and advocacy, keeping our thoughts to ourselves, is probably over for good.
As farmers, we need to step outside our comfort zone, at least once in a while, and step up to the plate for our farms, our families and our rural communities. We need to serve our communities, our states and our nation by being heard. Tell your genuine farm story over social media. Run for the local school board or serve on the local church council. Be a member of your chamber of commerce or community club. Bring the agriculture point of view and skill set to these groups. We need farmers to take leadership roles in farm groups. We need farmers to testify at farm bill listening sessions and state legislature bill hearings. We need producers to step outside the end rows of the fields to become involved in the industry.
Many farmers have already done this. Our farming ancestors served their local communities and township boards. They worked to bring electrification to the farms and better roads and infrastructure to our rural landscape. They built schools, churches and businesses. These things didn't happen by accident. It took good folks working together to push worthy projects. They built what we enjoy today by becoming involved, even if it really wasn't their thing. So, I encourage you to become involved in something off the farm that you really care about and to bring your own unique perspective to that effort. C'mon now, don't be shy.
About the Author(s)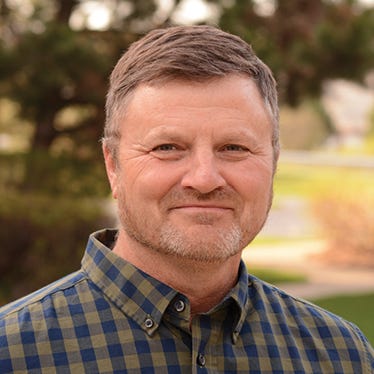 Curt Arens began writing about Nebraska's farm families when he was in high school. Before joining Farm Progress as a field editor in April 2010, he had worked as a freelance farm writer for 27 years, first for newspapers and then for farm magazines, including Nebraska Farmer.
His real full-time career, however, during that same period was farming his family's fourth generation land in northeast Nebraska. He also operated his Christmas tree farm and grew black oil sunflowers for wild birdseed. Curt continues to raise corn, soybeans and alfalfa and runs a cow-calf herd.
Curt and his wife Donna have four children, Lauren, Taylor, Zachary and Benjamin. They are active in their church and St. Rose School in Crofton, where Donna teaches and their children attend classes.
Previously, the 1986 University of Nebraska animal science graduate wrote a weekly rural life column, developed a farm radio program and wrote books about farm direct marketing and farmers markets. He received media honors from the Nebraska Forest Service, Center for Rural Affairs and Northeast Nebraska Experimental Farm Association.
He wrote about the spiritual side of farming in his 2008 book, "Down to Earth: Celebrating a Blessed Life on the Land," garnering a Catholic Press Association award.
Subscribe to receive top agriculture news
Be informed daily with these free e-newsletters
You May Also Like
---