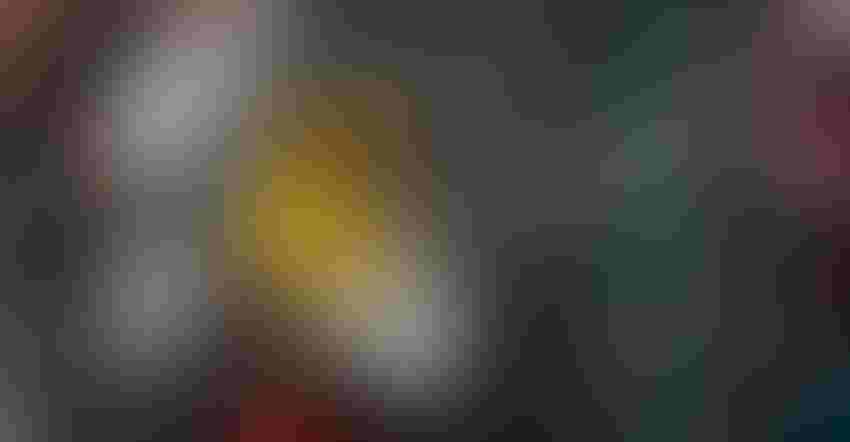 Billie Weiss/Boston Red Sox/Getty Images
Folks who enjoy peanut M&Ms, Snickers bars and a bag of peanuts at the ballgame owe a debt of gratitude to the North Carolina State University peanut breeding program although they don't know it. Peanut farmers certainly value the program that brought them such high-yielding and disease-resistant varieties as Emery, Wynne, Sullivan, Bailey, and Bailey II.
Since the 1940s, North Carolina State has been the leader in bringing Virginia-type cultivars to the market. It all began with NC 4, the first variety released in 1944 and continued to Bailey II released in 2017. Over the years, both yields and disease resistance have continually improved with the release of each new variety.
North Carolina State's first full-time breeder was W.C. Gregory who started in 1944. In 1958, D.A. Emery joined the peanut breeding project at State, assuming the cultivar development duties while Gregory focused on germplasm collection and the taxonomy of wild South American peanuts.
Johnny C. Wynne joined the peanut program as a graduate student in 1968, obtained his doctorate under Emery and eventually became project leader in 1974. In 1989, Wynne assumed new duties as head of the Department of Crop Science, and in 1990 his former student, Tom Isleib, was hired as leader of the peanut breeding project. Isleilb retired in 2018 and Jeff Dunne became North Carolina State's peanut breeder that year.
The names Gregory, Emery, Wynne and Isleib are well known in the history of peanut breeding in the United States because of the exceptional varieties they have released over the years. The work of Isleib is particularly valued by peanut farmers today, because his program released Bailey in 2008 which soon became the No. 1 Virginia-type cultivar due to great yield potential and an excellent disease-resistance package.
In 2017, prior to his retirement in 2018, Isleib's program released Bailey II, a high-oleic version of Bailey with a slight yield advantage over Bailey as well as excellent disease resistance. Today, Bailey II is the most popular Virginia-type cultivar grown by farmers in the Carolinas and Virginia.
Like Bailey II, Emery, Wynne, and Sullivan are high-oleic varieties that were developed by Isleib. Bailey II was bred to replace Bailey, which is not high oleic. Shellers began demanding high-oleic peanuts because the trait improves the shelf life of peanuts. From now on, all of North Carolina State's new peanut varieties will be high oleic.
Also, under Isleib's breeding program, varieties were evaluated by a trained tasting panel that graded the flavor of various lines before they could be released as seed for peanut farmers to plant. This is a step that baseball fans who buy a bag of peanuts at the game can certainly appreciate.
Dunne says greater use of market assisted selection, genomic selection and molecular breeding to speed up the process of bringing new peanut varieties to farmers and the market will be the focus of his peanut breeding work. Developing higher yielding varieties with disease resistance traits and qualities that meet the demands of the market remains job one.
Indeed, much goes into making sure the signature snack of America's favorite pastime remains tasty, healthy, and fresh. Baseball fans and other peanut lovers owe the peanut breeding program at North Carolina State a debt of gratitude for that.
Subscribe to receive top agriculture news
Be informed daily with these free e-newsletters
You May Also Like
---