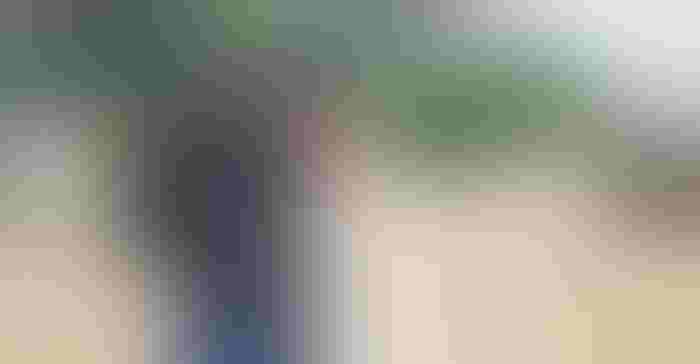 Dan and Reeda Cay SmithShelley E. Huguley
"I can remember buying every bit of this stuff," Dan Smith said as he watched producers and equipment jockeys brave bitterly cold temperatures to bid on farm items acquired throughout his 46-year career.
From antiques to aged irrigation equipment to a cotton stripper baler and a row of John Deere tractors, the tractors were the hardest to let go he said, during the Feb. 12 auction near Sterley, Texas.   
"I did keep two, the 8310 and a 4450. They are my two oldest tractors and probably wouldn't have brought much, but they were my favorites," Smith said. "They don't have a lot of electronics and computers; they're easy to work on, cheap to maintain, and I never had a problem with them. They've always been good."
He also kept a shredder, a blade, and a turn row plow. "The 8310 is good for giving tractor rides to grandkids; that may be the main reason I kept that one.
"I'm ready for this. I don't wish I hadn't done it. Something just told me it was time."
Half-century
For almost half a century, Smith and his wife Reeda Cay have produced cotton on the Texas South Plains, along with corn, wheat and milo. In 2020, Smith was recognized as the Farm Press Southwest High Cotton winner. During his interview, he credited a "willingness to change," as part of his success. But he also was candid about the strain of farming in a region where drought seems commonplace, irrigation is supplemental at best, and the price of inputs versus the price for which commodities are sold challenges even the best producers.
As he watched people survey rows of equipment, he said, "I didn't realize I had so much stuff. It took me 46 years to accumulate. I've never had it all in one place at one time."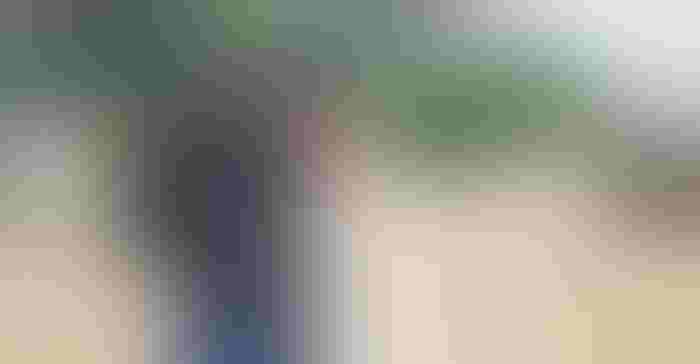 In preparation for his sale, he cleaned out barns and rummaged through the equipment surrounding them. As he deciphered what to keep and what to sell, he was struck by the memories many of the items held. "Lots of memories. A lot of that stuff we haven't used in 10, 20, 30 years," he said as the auctioneer took bids on aged irrigation equipment.
"All that old irrigation stuff, the tubes and pipe, we just haven't used in years." Each is a reminder of how far technology has come, "especially that pile of irrigation tubes," he said of an era he doesn't miss. "I'll take a pivot and drip system anytime."
But more important than the timeline defined by his equipment was the person with whom he purchased and operated that equipment, longtime employee Johnny Peralez, who worked for Smith for more than 30 years.
In December, Peralez fell ill to COVID-19. Along with Smith's other employee, Frank Jimenez, Peralez had planned to work for the producer renting Smith's farmland. 
"Before he got sick, he told me he was going to work three more years, and then he was going to retire, too. We lost him December 16," Smith said. "I think about him today. He was with me for 32 years and was a big reason for my success. I owed a lot to him. Most of this stuff I bought, he was there. We tried it out for the first time."
Retirement
Smith says he's been preparing for retirement all his life. But the farm economy the last couple of years moved him from contemplation to decision.
"For the last few years, we've been hoping we could pay our operating note back with interest and that's it. But that was getting old.
"Everything we have to purchase, for what we have to pay, cotton ought to be a $1 a pound. I thought, I'm 66. I've been at it 46 years, and I'm at the point where I literally could lose everything I've worked a lifetime for in a year. It could happen. Get the wrong kind of weather, wrong markets, and you could. The risk is so great, and the profit margin so slim, I just thought it was time."
Smith sold his last cotton crop for the same price he received for his first crop in 1975, 65 cents. In 1977, Smith paid $23,000 for his first new tractor, a John Deere 4440 tractor. His last tractor, purchased in 2013, cost $290,000. 
"I used to trade tractors every two years and it worked. I kept up with inflation, had a fresh warranty every year, and suddenly we couldn't do that. Here it was 2020, and my newest tractors were 13s, but there was no way I could afford to trade up; that $290,000 tractor in 2013 is probably $400,000 by now."
Smith said he thought it was best to sell rather than put more hours on the aging tractors.
"It's bittersweet," he said. "I was worried I was going to start burning up retirement equity to keep the farm going. It was possible. I didn't want to do that."
Despite the farming hardships of the last five years, Smith says farming has been a great life. "If I had it to do all over again, I'd do it."
To learn more about the Smith's farming operation, visit Cotton: 'lifeblood' for Lockney, Texas farmers and High Cotton winner has seen 45 years of change
Subscribe to receive top agriculture news
Be informed daily with these free e-newsletters
You May Also Like
---