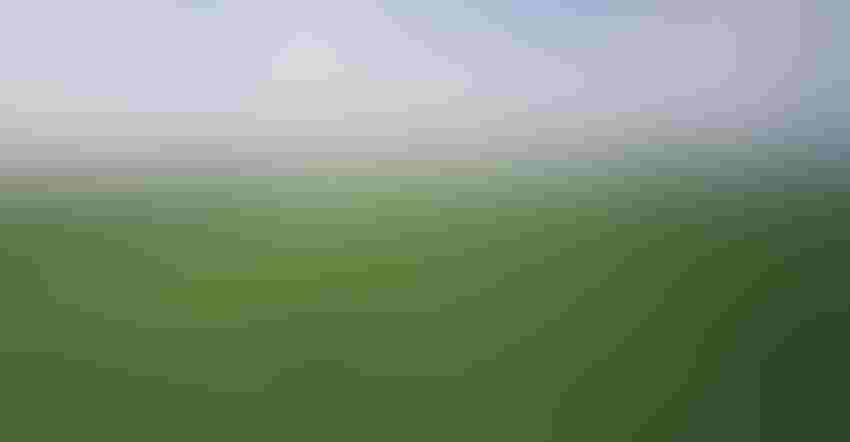 WOMEN IN AG: Two women from North and South Dakota were named ag woman of 2021 for their contributions to the industry.
Timothy Hearsum/Getty images
For Carie Marshall-Moore and Amy Sutton-Muller, working in agriculture is just a regular day in their lives.
Marshall-Moore has been named the North Dakota Country Woman of the Year for 2021 for her contributions to the state's agriculture industry. She farms alongside her husband, Jason, and their children on their family farm near Rocklake.
"I was shocked," she says of finding out her nomination and then win. "It's great to be involved, but to have your good friends nominate you and see you as a positive role model is the biggest honor out of it all."
Being honored as Country Woman of the Year puts Marshall-Moore in the company of other leaders in agriculture, such as 2020's winner Calli Thorne and 2019's Heather Lang.
Marshall-Moore and her family farm 650 acres of wheat, barley, canola, soybeans and oats. Their farm focuses on soil health and conservation, and they consistently work on improving the soil through cover crops. "We're always trying to improve our soil health. We have a lot of salinity and moisture issues, and so we do whatever we can to improve it," she says.
Marshall-Moore is heavily involved in agriculture both on and off the farm, volunteering on county and state agriculture boards and committees. From Towner County's soil conservation district, Extension and 4-H advisory councils to North Dakota Farm Bureau and Ag in the Classroom, she sees her involvement as a benefit to all of agriculture.
ND FARMER: Carie Marshall-Moore farms about 650 acres near Rocklake, N.D., with husband Jason and their children. She has been awarded the North Dakota Country Woman of the Year award for her work in agriculture.
"I'd like to see more women get involved. We have a legislative session coming, and if we want to see changes, we need to tell our legislators and be involved in local leadership," Marshall-Moore says.
"It's not just the farmers, ranchers and landowners who count as women in ag," she says. "When we talk about those surveys that count the number of women in ag, it only counts those in production agriculture. If you're in FSA, Extension, agronomy — you're a woman in ag." 
Marshall-Moore says everyone in a rural community benefits from agriculture: "Your school board, bank board, Extension committees — everything is tied to agriculture and can benefit from your involvement."
Long South Dakota roots
For Sutton-Muller of Onida, S.D., her involvement in agriculture is easy to see as a sixth-generation rancher and a co-partner of Midwest Sonotech and Sutton Rodeo Inc. For her work, she was named the 2021 South Dakota Woman in Agriculture by the South Dakota Women in Agriculture organization.
"Sutton-Muller exemplifies South Dakota women in agriculture in all she does every day," says Amy Pravecek, award chair. "She is a smart, innovative and hardworking woman in ag, who is always promoting agriculture to those who are increasingly disconnected to agriculture and where their food comes from."
Sutton-Muller and her husband, Steven, along with their children, run a Hereford cow-calf operation and raise rough stock in the form of bucking horses, in addition to their ultrasound services company, Midwest Sonotech. As a seasonal business, she and her husband travel around North and South Dakota, Iowa, Minnesota, and Nebraska performing ultrasound exams of carcasses for cattle producers.
RANCHING AND RODEO: Amy Sutton-Muller, the 2021 South Dakota Ag Woman of the Year, ranches alongside husband Steven and their children. (Rodeo Ready Photography)
Sutton-Muller's list of agriculture accomplishments includes the 2018 Friend of the Rodeo by Sully County Fair board and a member on the Miss Rode South Dakota board. She also achieved the highest level of professional rodeo timing, being selected to time at the National Finals Rodeo and Women's National Finals Rodeo.
She chased her own rodeo dreams during her time at South Dakota State University, where she studied animal science and competed in barrel racing and breakaway on the college rodeo team.
After college, she came home to join the rodeo company as co-partner. Now, she can be found implementing rodeo events to encourage youth participation, such as the 20X Rodeo and FFA Day at the Rapid City Rodeo.
She also works to promote agriculture, and has testified at the South Dakota Capitol to assist in passing new livestock laws to help ranchers and producers.
About the Author(s)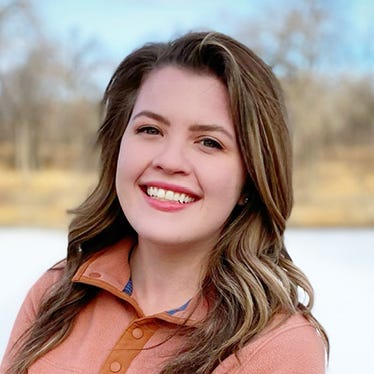 Editor, Dakota Farmer, Farm Progress
Sarah McNaughton is a graduate of North Dakota State University, with a bachelor's degree in agriculture communications, along with minors in animal science and Extension education. She is working on completing her master's degree in Extension education and youth development, also at NDSU. In her undergraduate program, she discovered a love for the agriculture industry and the people who work in it through her courses and involvement in professional and student organizations.
After graduating college, Sarah worked at KFGO Radio out of Fargo, N.D., as a farm and ranch reporter. She covered agriculture and agribusiness news for North Dakota, South Dakota and Minnesota. Most recently she was a 4-H Extension agent in Cass County, N.D., teaching, coordinating and facilitating youth programming in various project areas.
She is involved in agriculture in both her professional and personal life, serving on the executive board for North Dakota Agri-Women, and as a member in American Agri-Women, Sigma Alpha Professional Agriculture Sorority Alumni and Professional Women in Agri-business. As a life-long 4-H'er, she is a regular volunteer for North Dakota 4-H programs and events.
In her free time, she is an avid backpacker and hiker, enjoys running with her cattle dog Ripley, and can be found most summer weekends at rodeos around the Midwest.
Sarah is originally from Grand Forks, N.D., and currently resides in Fargo.
Subscribe to receive top agriculture news
Be informed daily with these free e-newsletters
You May Also Like
---