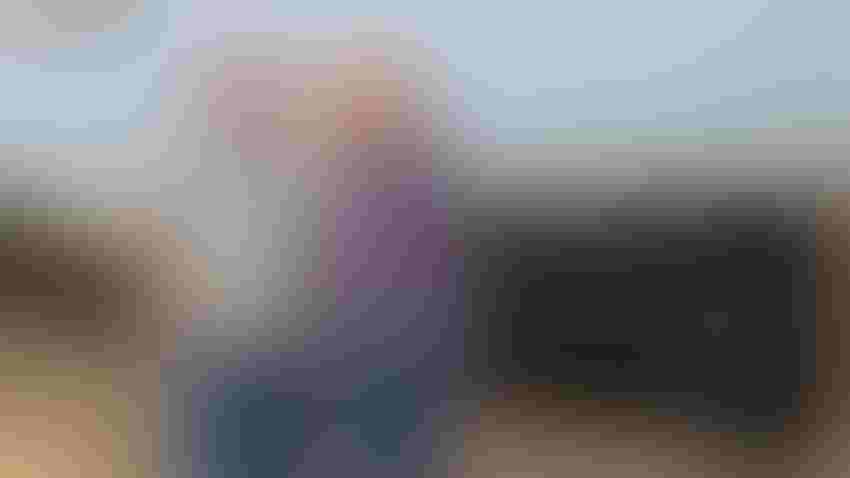 FATHER-DAUGHTER TEAM: Curt Rohweder and daughter Denise are the third and fourth generation farming on their family dairy near Wishek, N.D.
Sarah McNaughton
For Denise Rohweder and her father, Curt, life on their dairy in Wishek, N.D., means more than cows. Denise breeds, trains and shows Doberman pinschers, while Curt raises and owns racehorses across North Dakota, Nebraska and Minnesota. 
"I've been a dairyman all my life," Curt says. "This operation was started in 1980, and we've grown the farm and been here ever since."
They focus on healthy cattle, with a high butterfat and protein content in their products. They also raise beef cattle and grow as much of their own feed as possible.
"We raise corn and alfalfa, and we will be adding in a sorghum crop this year for our ration," Curt says. 
The Holstein cows at Curt's Dairy live a relaxed and content life and can be found in the parlor twice a day or lounging in one of five freestall barns at any given time. "I think our dairy cows have evolved into such good milking cows because they have been bred docile," Denise says. 
While the farm still uses some pieces of the original dairy, such as the milking parlor, the Rohweders include new technologies to manage their herd.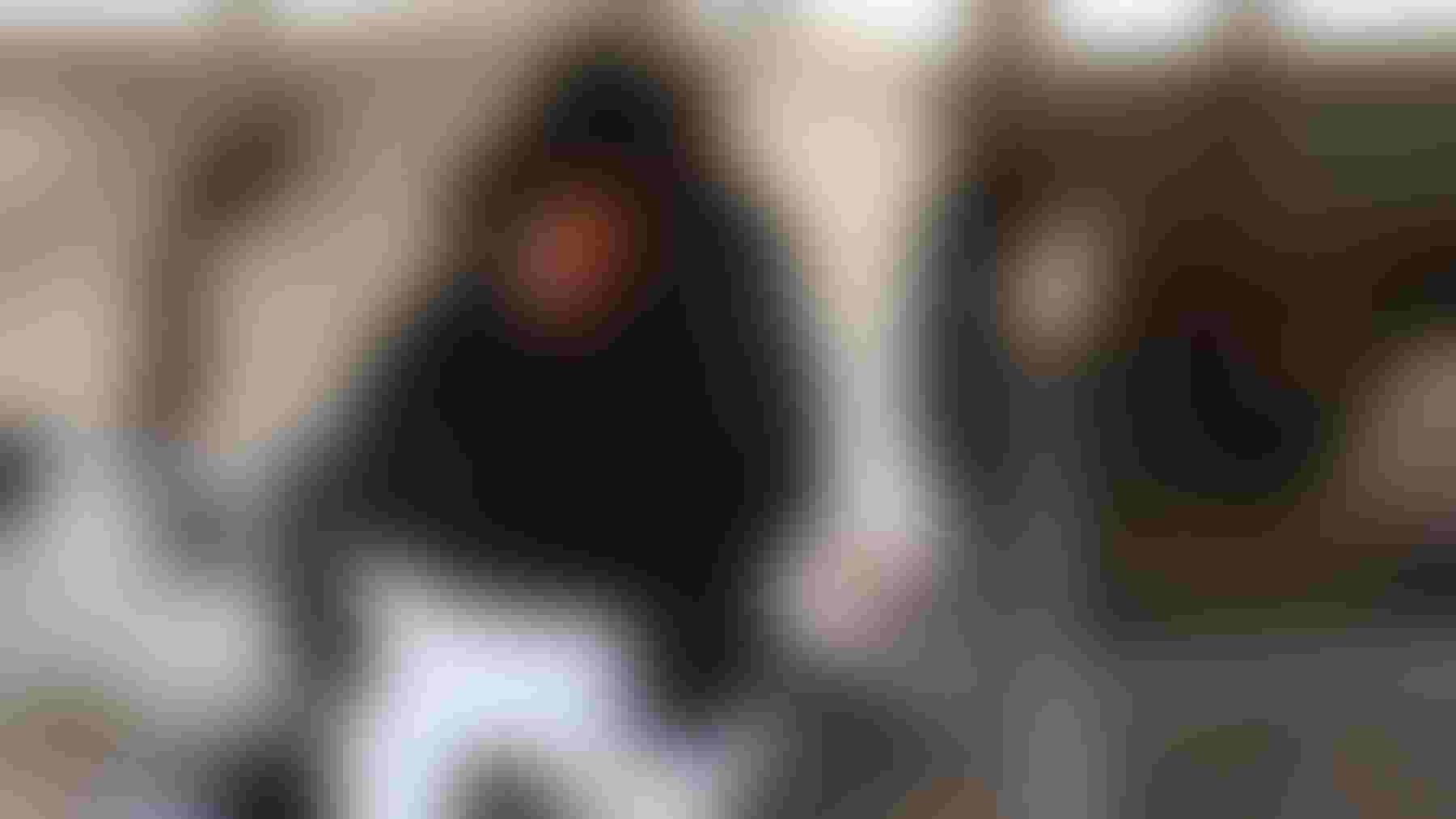 HEALTH-FOCUSED: Managing cattle health is a priority for the Rohweders, and technology helps them stay on top of issues before they arise. (Sarah McNaughton)
"We're tagging all of our cows now to start using CowManager," Denise says. "I think it's going to work out well for us to detect any problems our cows are having, which will help to catch it sooner rather than later." 
Even as the number of dairies dwindle across the state, Curt says, "We're going to keep doing this for as long as we're able." 
The father-daughter pair are the third and fourth generations on the farm, and work together on managing the operation. "Family is what it's all about," Curt says. "That's why we like working together." 
Decades of quality horses
"We raise thoroughbred colts for racing, and that's been a big passion of mine over the years," Curt says. After raising numerous high-caliber horses, he says a few stand out among the pack.
"Hub Cap was my first horse," he says of the 1981 horse who received numerous titles on and off the racetrack. "He won the Minnesota and North Dakota Derby, and the North Dakota Futurity, and he won other open stakes races, too." 
BEGINNING OF IT ALL: Hub Cap — Curt Rohweder's first racehorse and his personal favorite — won the Minnesota Derby in 1984. (Courtesy of Curt Rohweder)
His second standout horse is Maddies Blues, who won numerous races during his career including the inaugural North Dakota Horse Park race in 2005. "He's still a big deal around the horse park, even though he's been retired for quite a while," Curt says. 
Rohweder has a long list of accolades in the racehorse world, spread out from 1983 to today. These honors include:
Outstanding North Dakota Broodmare

Outstanding Bred, 3-year-old

Outstanding North Dakota Owned Older Horse
Once retired from the track, his horses still compete in show jumping, dressage, barrel racing or endurance riding. Some are sold as trail horses. "We like to see them go to good homes and serve another purpose once they're done racing," Curt explains. 
Champion dogs
For the last 20 years, Denise has worked to preserve and protect the Doberman pinscher breed. "When I first came back to the farm, I purchased a Weimaraner puppy, and the breeder asked if I'd be willing to show," she says. "After I started showing the puppy, I got addicted. And I'd always wanted Dobermans, and now here we are." 
She runs DeMor Dobermans from her home near the dairy and shows her dogs in American Kennel Club events across the country. "The farthest I've traveled has probably been Kentucky, but we do shows around North Dakota and Minnesota, too," she says.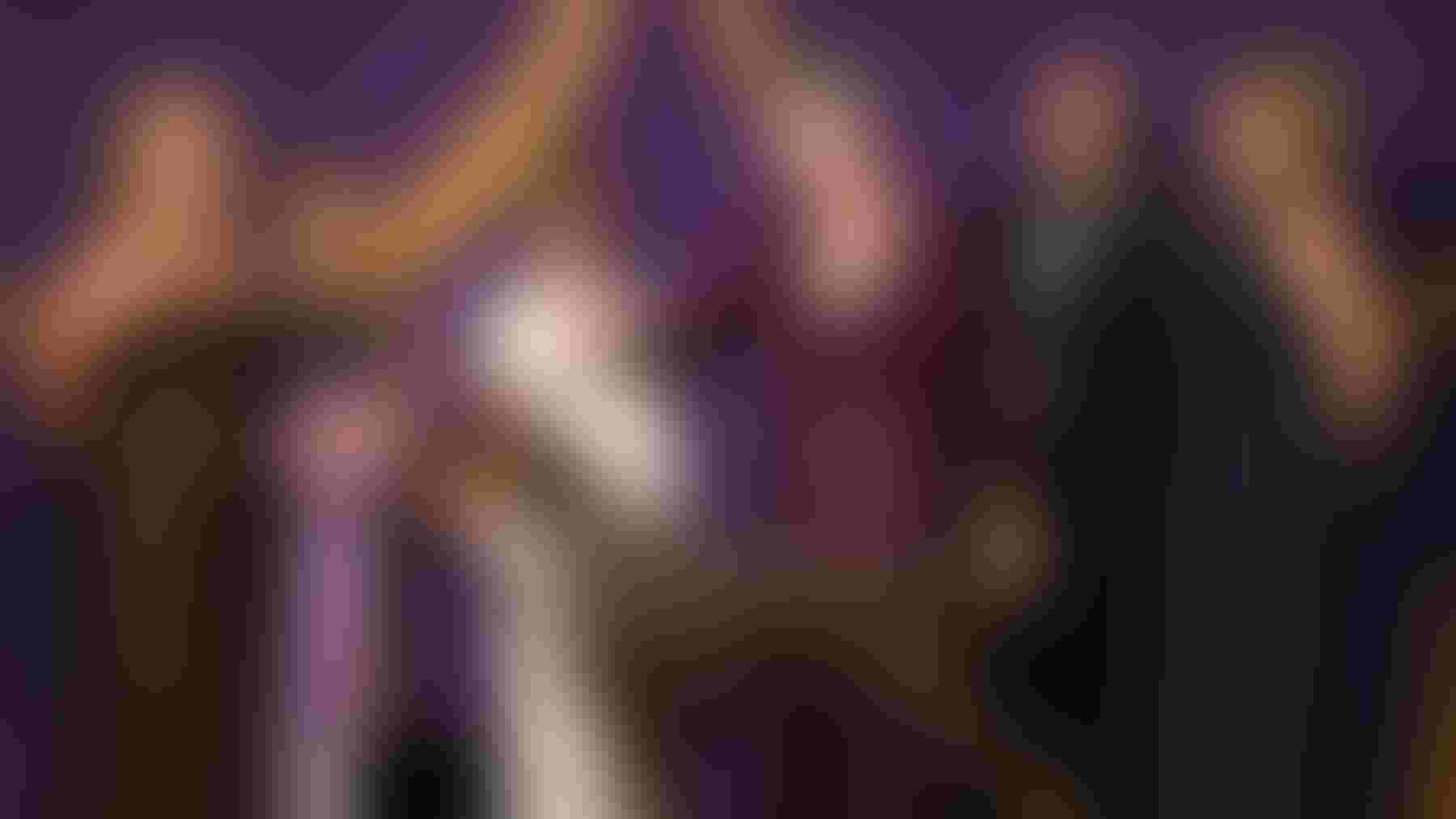 CHAMPION ATTITUDE: Denise Rohweder (far left) strives to preserve the Doberman pinscher lineage through breeding, training and showing. Here, Veruca, aka DeMor's Extremely Loud and Incredibly Close, wins the Doberman Pinscher Club of America's Top 20 in 2022. (Courtesy of Denise Rohweder)
Frankie is one of the latest additions to her pack, whose registered AKC name is Del Rey's Swinging on a Star v DeMor. Denise co-owns the puppy with her father.
"I saw a breeder's litter I was really interested in, but it turned out they didn't have any available," she explains. "Then I got a call that one had become available. I booked a flight to San Francisco and went to pick her up."
Denise says Frankie is close to receiving her AKC championship, but the journey is different for each dog. "I've had some receive their championship in nine months, and some that take a few years," she says. 
Denise carefully selects litters with the best genetics and temperament for the show ring, as therapy dogs or as family pets. She is a member and a registered breeder of merit with the AKC, and she is a board member with the Doberman Pinscher Club of America and the Greater Twin Cities Doberman Pinscher Club.  
Taking time to give back
Despite all of the work done on and off the farm, Curt's Dairy still volunteers in the local community.
"We do farm tours for our 4-H kids every year and some with the FFA students, too," Denise says. 
Their hometown of Wishek will be celebrating its 125th anniversary this summer, and the family plans to make farm tours for the community a part of the celebration.
"We want to bring wagons around and show everyone the hospital barn and the milking barn, and make a big production to show everyone our operation," she says. Visitors may even learn about Dobermans and racehorses along the way.
Subscribe to receive top agriculture news
Be informed daily with these free e-newsletters
You May Also Like
---