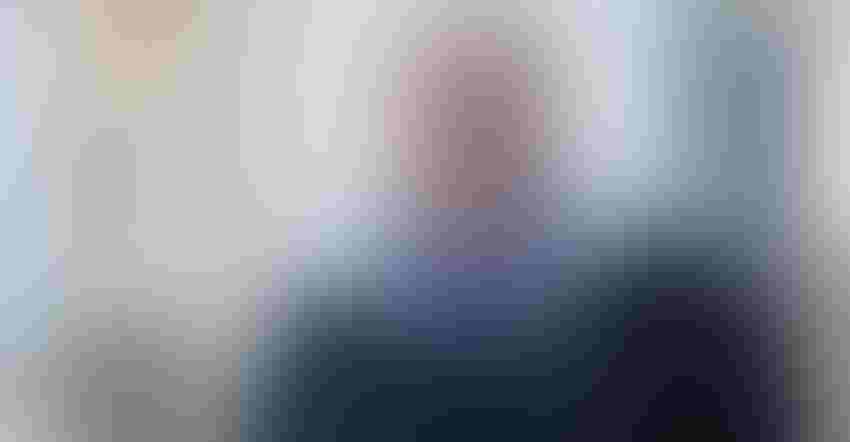 MASTER FARMER: "I take a lot of satisfaction in taking the things God's given us — land, water, sun — and producing something that benefits the world," says Curt Zehr, Washington, Ill.
Photos by Holly Spangler
Curt Zehr loves farming — and pigs — so much that he skipped school on the first day of kindergarten to show pigs. And ever since, he's been in the barn raising hogs. But his entire mindset on production agriculture shifted about 15 years ago.
"Used to, we raised the pigs and sold the pigs and that was it. But when we started selling our own meat, we transitioned from being a pig producer to being a pork and meat and food producer," Curt says. "Now when somebody comes to us and buys a Christmas ham, I take a lot of satisfaction in that. It's a big deal to be a part of somebody's Christmas dinner when they use a Zehr Farms ham."
It's the kind of deep-in-your-bones satisfaction that this lifelong agriculturist, and now 2022 Prairie Farmer Master Farmer, says really excites him about farming.
Curt operates Zehr Farms near Washington, Ill., with the help of his wife, Sue, who acts as comptroller for the farm and manages their branded meat business, and longtime employee Kevin Balducci, plus seasonal help. Their operation is divided into four profit centers:
Grain. 1,700 acres of corn, soybeans and a little wheat
Market hogs. 140-head farrow-to-finish Duroc herd, producing 2,500 pigs per year
Meat. Branded meat label sold mostly in central Illinois as Zehr Premium Pork
Genetics. Duroc-based genetics marketed throughout the U.S. as Zehr Farms Genetics
Curt started farming full time with his father and grandfather following his graduation from Goshen College and the University of Illinois in 1981. Initially, he rented 150 acres from his grandfather and traded labor for machinery use for a couple of years, until he and his dad, Dean, formed a partnership. Over the years, the father and son gradually transferred more of the partnership to Curt.
From his predecessors, Curt learned to be deliberate. He spends time thinking about return on investment and figuring what pencils first.
"I don't have to have brand-new equipment," he says, laughing. "I'll buy used and let somebody else take the first depreciation hit."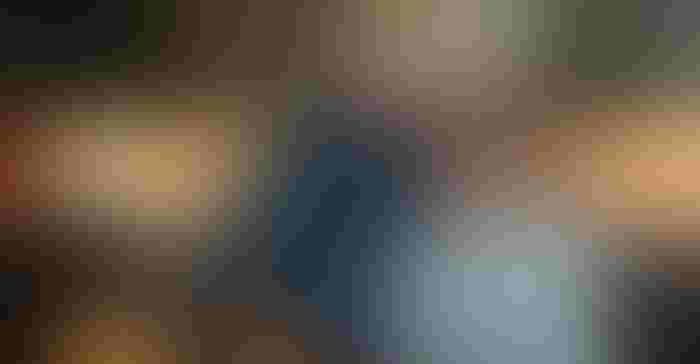 On the grain side, Curt's goal is to keep as much of the soil and applied nutrients on the farm as possible, while maintaining productivity and profitability. He injects manure beneath the soil surface, and uses cover crops, variable-rate fertilizer, and various combinations of no-till and minimum tillage.
On the hog side of his operation, Curt has embraced three different production strategies, building on what his father and grandfather started and tapping into today's consumer demand for local food.
The Zehrs have raised Duroc hogs since the 1940s and sold and exhibited them successfully. An annual production sale on the farm brought buyers in to bid on Duroc boars and gilts raised by Harold Zehr & Sons. Dean Zehr carried on the tradition of exceptional Duroc genetics, and today, Curt sells their genetics to farms from Pennsylvania to California.
As a young person, Curt went on to raise several county and state fair champions, and now his children and grandchildren also show hogs, and taking home champion premier hog banners.
"I have distinct memories of showing pigs with my dad and with my son, and now with my grandkids," Curt says. "We've done well showing in the past, but the thing I cherish the most is the memories with my kids and my grandkids."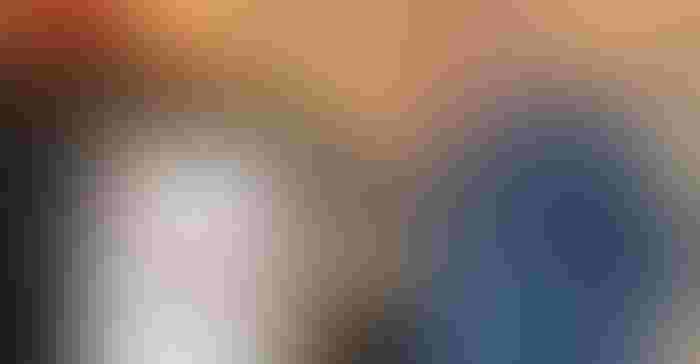 He and Sue started Zehr Premium Pork in 2004 to sell their own branded meat. They focus on individual service, with customers often stopping by to pick up a ham right from the farm. They've also supplied Raber Packing Co. with high-quality meat pigs for their business. A combination of the COVID-19 pandemic and a fire at the packing company put a damper on some of those sales, but Raber recently opened a new facility, and Curt and Sue say they're hopeful business will pick back up.
"Used to be, we sold the pigs and that was it. Now I take a lot of pride in someone serving our meat," he says.
Serving people
Curt is, above all, a people person: quick to make a friend, quick to find common ground, and quick to champion a cause. Says Jennifer Tirey, executive director at the Illinois Pork Producers Association, "I still remember the first day I met with Curt over lunch. He was kind, approachable and passionate about the pork industry. I treasure his friendship, and I am a better person for knowing Curt Zehr."
Curt and Sue were honored as the Illinois Pork Producers Family of the Year in 2017, and Curt was named a 2000 Illinois Pork All-American. He was also inducted into the Illinois Purebred Breeders Hall of Fame in 2016, and served as president of the Illinois Pork Producers in 2015.
Yet long after that tenure was over, he's remained engaged and focused on the things that matter to Illinois pork producers. Last summer, he hosted U.S. Rep. Cheri Bustos on his farm to talk about the need to keep stepped-up basis in any proposed tax laws.
A camera crew from a Peoria news station came along, and he explained the issue to them — and took a few minutes to explain the problem with California's Proposition 12, which would place additional restrictions on how animals are raised in order for their meat and eggs to be sold in California. By the end of the morning, everyone from Bustos to the camera guys had a better understanding of how both proposals would affect farmers in Illinois.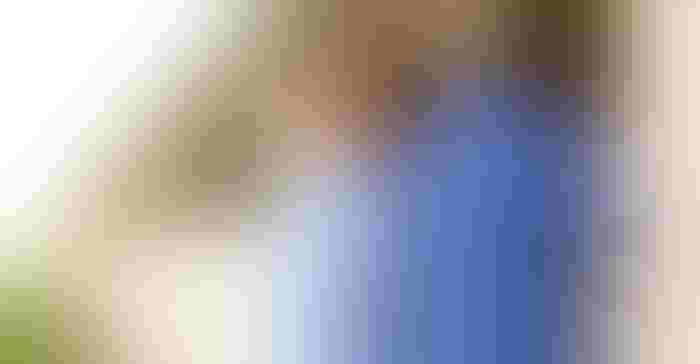 Still, this fifth-generation farmer remains modest in how the credit is parlayed.
"This award is a recognition not only of what I've done, but of what my father and grandfather and great-grandfather have done," Curt says. "I didn't start this. Hopefully I've built on it. They afforded me the opportunity to farm.
"It's a huge blessing to farm and do something I really love."
Taking pork to town
Curt and Sue like working directly with customers and seeing them enjoy pork from their farm. The additional income helps their bottom line, but moreover, it lets them share a positive message in their community.
Every fall, they host a Pork and Pigskins night at a home football game: Curt mans the grill and cooks up pork burgers and chops, donated by their farm and the Illinois Pork Producers. They offer recipes and giveaways, and proceeds benefit a local group.
Curt has also used pork to creatively solve problems.
"You know how hard it is to get help baling straw!" he says. But Curt and Sue know the high school football coach, so every summer they get eight or 10 players to come help bale straw.
"We feed 'em good, and then we make a donation to the football program," Curt says. "Those guys remember that, and then I see them around town and they say 'Hi, Mr. Zehr!' And they see how their food's produced instead of just going to the grocery store."
Plus, the extra revenue stream lets them do a little more good in their community — like donating to local food pantries, giving meat for a raffle, providing meat for funeral dinners and working with Illinois Pork Power to provide pork to food pantries.
Curt believes the meat business still has a lot of potential for growth. But the goodwill may go even further.
"We do that to be a helpful part of our community. And when people think of farms in Washington and Metamora, I want 'em to think of good-eating meat — not smell," he says.
Master at a glance
Curt Zehr
Wife: Sue
Children: Beth Reeser, Angie Short and Michael Zehr
County: Tazewell
Operation: 1,700 acres of corn, soybeans, wheat; 140-sow farrow-to-finish purebred Duroc operation
Leadership: Illinois Pork Producers Association president, Illinois Duroc Breeders Association president, Illinois Nutrient Research and Education Council Research Committee, National Pork Producers Council national nominating committee and tax task force, National Pork Board animal science committee and budget task force, Tazewell County Pork Producers president, Grainland Co-op director and vice president, MG Co-op secretary, Tazewell County 4-H Fair swine superintendent, Metamora Mennonite Church, Illinois Mennonite Relief Sale board member, U.S. Rep. Darin LaHood ag advisory committee.
Nominator: Illinois Pork Producers Association
Subscribe to receive top agriculture news
Be informed daily with these free e-newsletters
You May Also Like
---