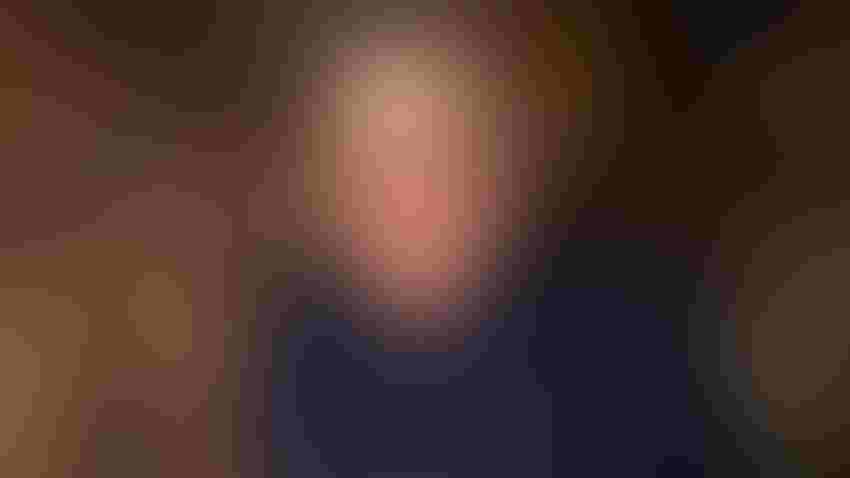 HERITAGE: 2023 Master Farmer Curt Strode, Marietta, Ill., hopes to be known as four things: hardworking, honest, trustworthy and a good steward of the land.
Photos by Betty Haynes
In 1881, Curt Strode's great-grandfather Curtis Joseph Strode walked 15 miles north to a farmstead he'd heard was for sale, near Marietta, Ill. He arrived at the farm, situated on 80 acres, and the people living there told him it was no longer for sale. So he turned around to walk back home. He hadn't gone far when he passed a house.
A blind man sat on the porch and called out to him, asking what his business was. He explained that he'd come to buy that farm but learned it was sold.
"That's not true — the man in the house just wants to buy it himself," the blind man said, and sent him to the right person. Curt's great-grandfather bought that house and 80 acres, laying the groundwork for five generations of Strode farm families.
Today, 142 years later, Curt laughs and says, "The only reason we're here is because of that blind man hearing my great-grandpa walk down the road!"
An easy laugh, but the tale combines the persistence and labor — and a little luck — ingrained in family farm legacies across the Midwest. All these years later, Curt's dedication to the land and to his family's legacy have combined to make him a 2023 Prairie Farmer Master Farmer.
5 generations later
Curt farms that same ground near Marietta with his son, Wes, who joined the operation in 2010. On 2,700 acres, they raise corn and soybeans, run a 120-head cow-calf herd, and have the capacity to feed out 1,300 head of cattle annually. They've added ground over the years, increasing from 800 acres when Curt began farming in 1971.
"I've grown the farming operation by purchasing land that wasn't high dollar but had the potential for improved productivity," Curt says. He's also followed in his dad's footsteps and improved soil conservation across the farm. The vast majority of their farmland is owned in the family, and Wes is the third generation to use Farm Business Farm Management.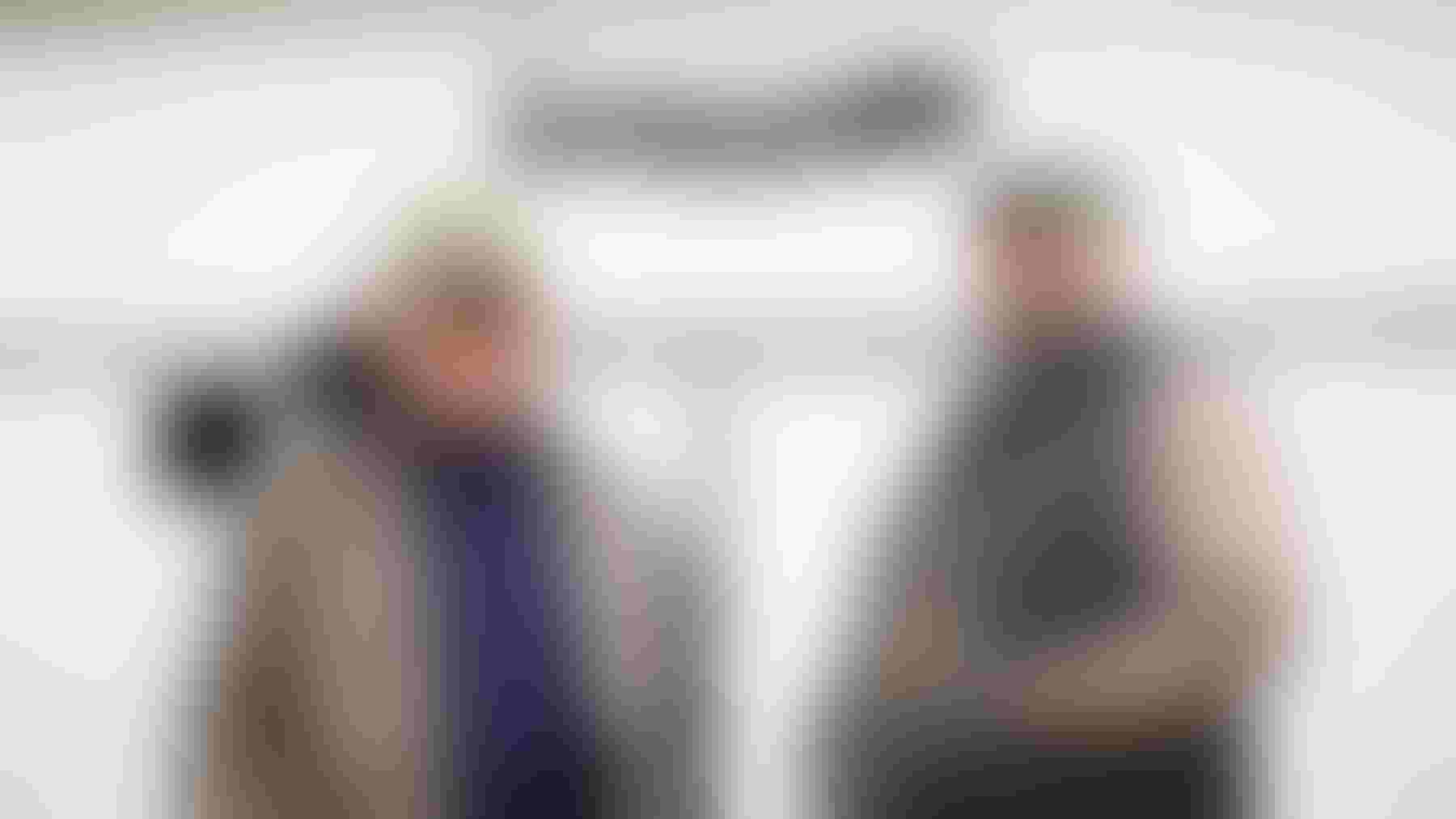 PARTNERS: Curt and Mary Strode have worked diligently to seamlessly transition the farm to their son, Wes. Curt's been on both sides of a generational transfer and says you can always expect some differences of opinion. "But you've gotta respect the other person's view. And if things don't work out right, you just let it go and go on to the next problem. See if you can work that out."
Curt and Wes have adopted technology, including automatic row shut-off and sprayer shut-off, which — given the number of irregular-shaped fields in their corner of western Illinois — paid off immediately and easily. That irregularity also applies to soil types, which vary on their farms from white timber soil to river bottom gumbo to good, flat, black soil.
"One of the biggest advancements in my career has been to narrow the difference in production capacity of marginal soils to that of better soils," Curt says, pointing to both fertility management and seed technology advancements. Today, timber and wildlife rob more yield than soil types.
They've built technology into the cattle operation, too, where they fill feed wagons with an iPad, accurately recording everything that goes into a feed bunk and into calves. They paused their finishing operation last year in the wake of $7 corn and are instead using the buildings — one a pack barn with a solid floor, the other a slat barn with a 10-foot pit — for calving. When the cycle turns, they'll go back to finishing cattle.
In the beginning
Curt graduated from the University of Illinois in 1969 and was almost immediately drafted into the military. Following two years of service, he returned home to farm — and to marry the girl he'd been writing to for two years. He and his wife, Mary, met just before he left for the service, clocking one date and then dozens of letters. He came home in October 1971. They were engaged in December and married in June 1972.
"It worked out pretty well," he says, laughing. "We've been married 50 years now!" Mary worked in special education and as a guidance counselor for 35 years.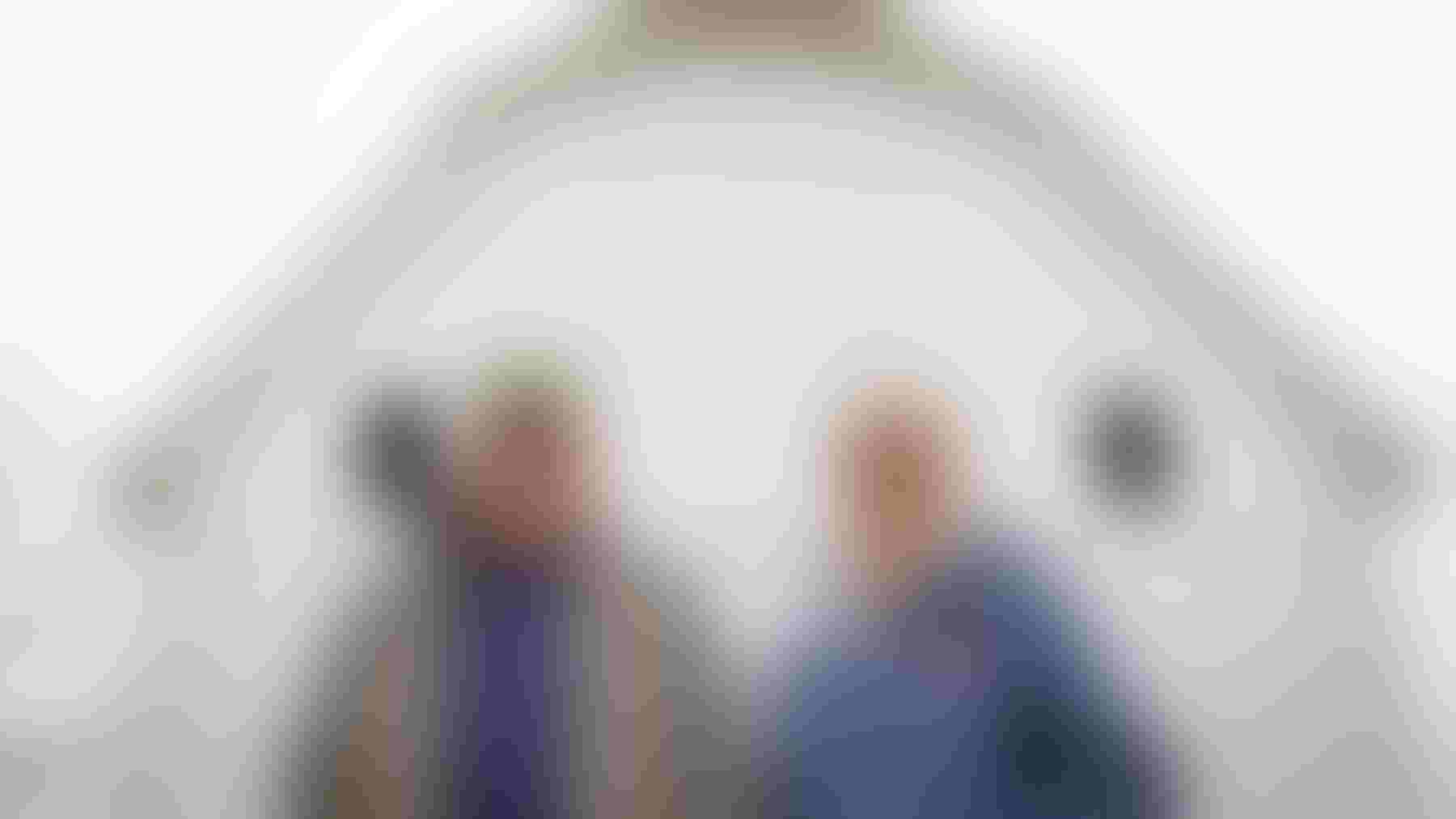 TOGETHER: Curt and Mary Strode married 50 years ago and raised their family on the farm. Today, three grandsons live next door and wear down a path to Grandma and Grandpa's house.
Curt and Mary raised two children, Rachel and Wes. Rachel earned her bachelor's and master's degrees from U of I and began a career in meat science, marrying fellow U of I graduate Dan Hamilton. In 2005, in the most seismic tragedy of their lives, Rachel died from complications following the birth of her first child. Her love of the farm, FFA and particularly livestock lives on in her daughter, Kaitlyn, who enjoys FFA and showing pigs.
Wes also graduated from U of I and worked in ag banking for 10 years, shoring up needed financial knowledge that he brought back to the farm operation. He and his wife, Jamie, and three boys — Dalton, Miles and Reid — live on the farm next door to Curt and Mary, where Jamie operates a hair salon.
Plans for the future
Today, at 75, Curt wants nothing more than to make sure his family has what they need, and that they can continue to farm. In many ways, he learned from the best; in 1971, when he joined his dad, they established a land trust that included any land they had at that time. It made for a seamless transition.
"I suppose I'm passionate about agriculture and my farm because it's been my life's work, as well as the life's work of my father, grandfather and great-grandfather. I hope it will be the life's work of generations to come," Curt says.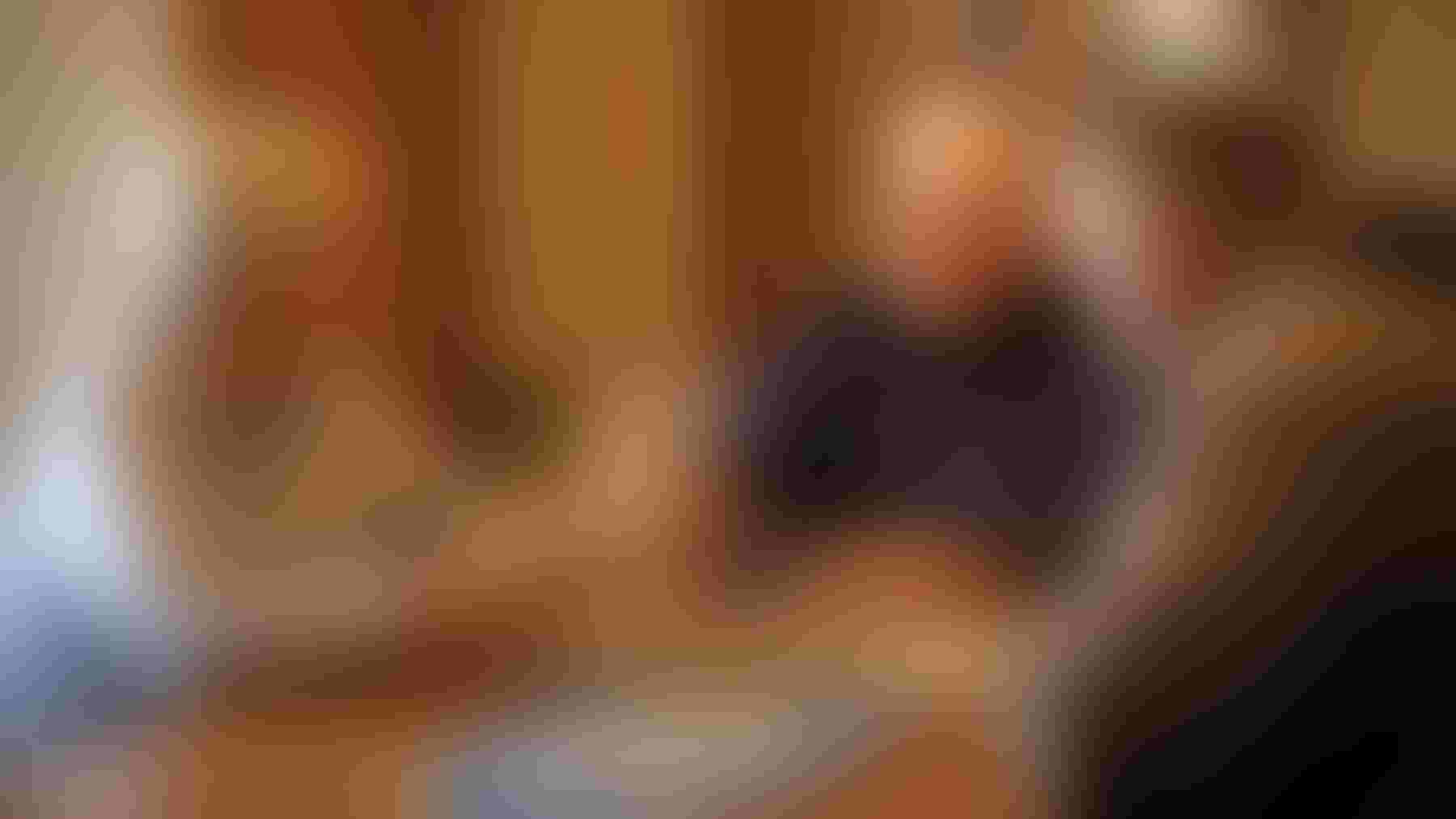 HISTORY: Mary and Curt Strode, pictured with son Wes, spent time early in the pandemic documenting their farm and family history. They used a simple three-ring binder, typed and printed out stories on the computer, and assembled it all with historic pictures from their family. It's thorough, with sections on each generation, each farmland acquisition and each farming evolution.
In 2003, he and Mary formed a limited liability company to include land, livestock and equipment held at that point. They've gifted a percentage of that LLC to Wes, to establish him as a viable partner in the operation and provide a financial footing so he can expand on his own. The goal: long-term planning that results in another seamless transition.
Historically, Curt executed a conservative financial strategy to build a farming operation that provides adequate income for the family and allows future generations to do the same.
The Strode family has also pivoted. They added a hunting enterprise in 2005 with Curt's sister and brother-in-law, Sharon and Abe Lashbrook, bringing in hunters to thin the deer, turkey and even raccoon populations.
Curt is a man who's worked diligently in his community, with Mary's help and support. He served as township supervisor for two decades, and he spent years on the boards of the Fulton County Farm Bureau, Spoon River Electric Cooperative, and Spoon River FS and then West Central FS. Curt also has volunteered and led the Bushnell-Prairie City FFA Alumni.
At their church, he and Mary are active members, and he's served as president, secretary, trustee and elder.
More than his resume, he's known for offering a hand when somebody needs it.
"Curt always has a positive attitude and is open, cooperative and generous," says neighbor Greg Leigh, a 2014 Master Farmer. Leigh should know; he and Curt have owned equipment together over the years.
"He is highly respected and trusted in the neighborhood," Leigh adds.
In the end, that analysis may be the best compliment yet.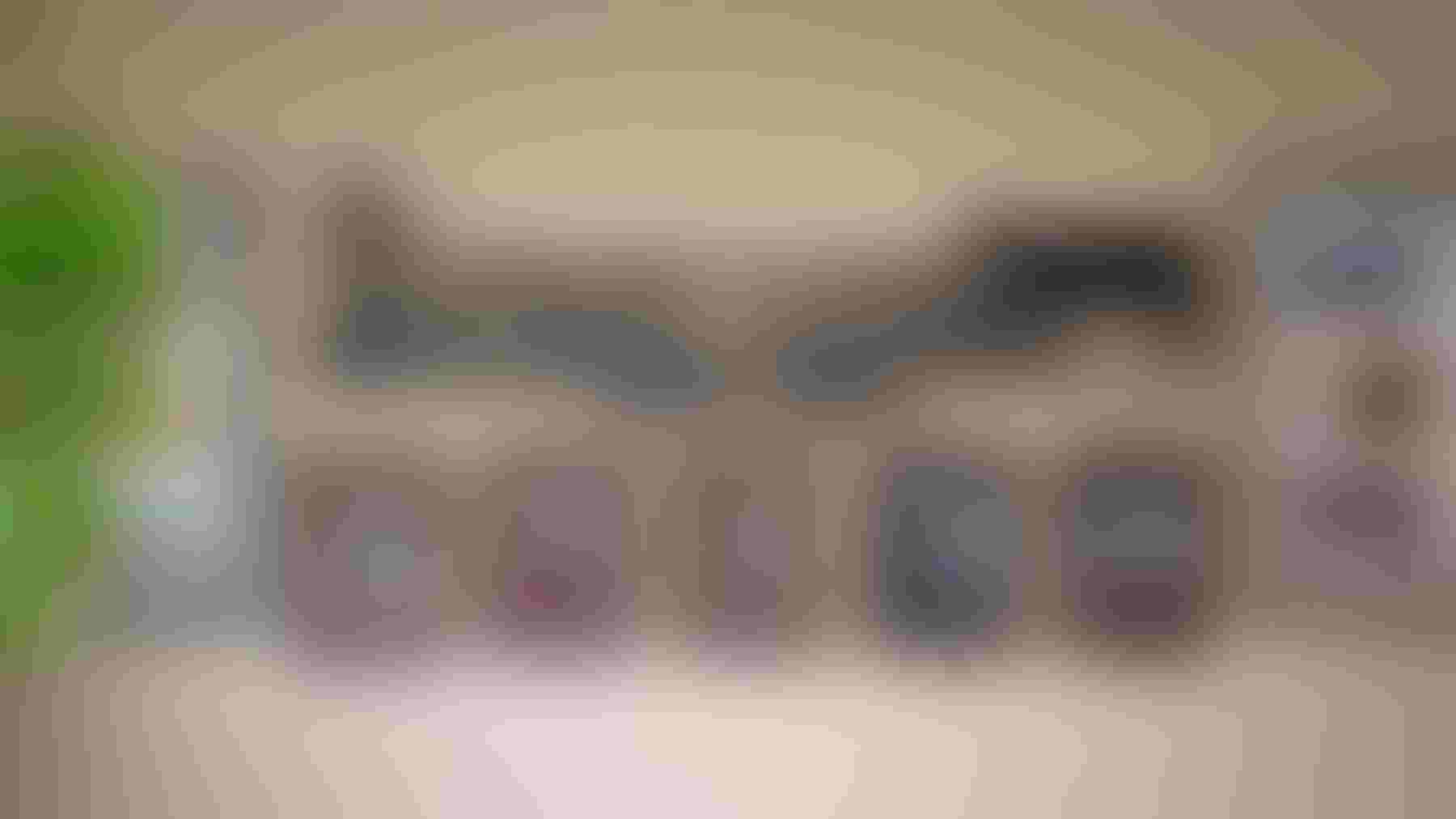 5 GENERATIONS: Curt Strode's family farmstead started with effort, persistence and a little luck, dating all the way back to Curtis Joseph Strode in 1881.
Lessons in farm safety
Curt Strode remembers Oct. 1, 1998, as a beautiful fall day. They had about a third of the corn out and were just starting on the beans. He was combining in the Spoon River bottom, with an 8-year-old neighbor boy riding along for the day. The head wasn't set right, but he couldn't find the manual. It was taking on dirt. He got out to clean off the dirt.
"I'm always careful to put on the safety stand, but I wasn't planning to get under it, so I didn't," he recalls. Then he spotted the rod that's connected to the height sensor. Maybe it was stuck?
You can guess what happened next. Curt crawled under the head and turned the rod. It released the head, which came down on his body as he lay sideways on the ground. He heard his own bones crack and tendons pop.
It finally stopped, but he was trapped. He called out to his young friend, who — after a series of detailed instructions and a couple of tries — managed to open the throttle and raise the head. The hero of the day. Curt rolled out and was life-flighted to a Peoria hospital, where he stayed for a week. His neighbors harvested his crops and he eventually recovered, but that injury led to a hip replacement a few years ago.
In the 25 years since, Curt's heartfelt appeal to his fellow farmers is singular: Never work under a grain head without the safety device in place. And know where the manual is.
Be careful what you wish for, too: He'd watched a helicopter fly over their son's football game just days before the accident and told Mary, "I'd like to take a helicopter ride sometime." About four days later, he did.
Master at a glance
Curt Strode
Wife: Mary
Children: Wes Strode, Rachel (Strode) Hamilton
County: Fulton
Operation: 2,700 acres of corn, soybeans and pasture; 120-head cow-calf herd; 1,300-head annual feeder operation
Leadership: Spoon River FS director; West Central FS director; Spoon River Electric Cooperative director; Fulton County Farm Bureau director; Illinois Farm Bureau ALOT graduate; Lee Township supervisor; Bushnell-Prairie City FFA Alumni Association president; Immanuel Lutheran Church president, secretary, elder, trustee
Nominator: Fulton County Farm Bureau
Subscribe to receive top agriculture news
Be informed daily with these free e-newsletters
You May Also Like
---