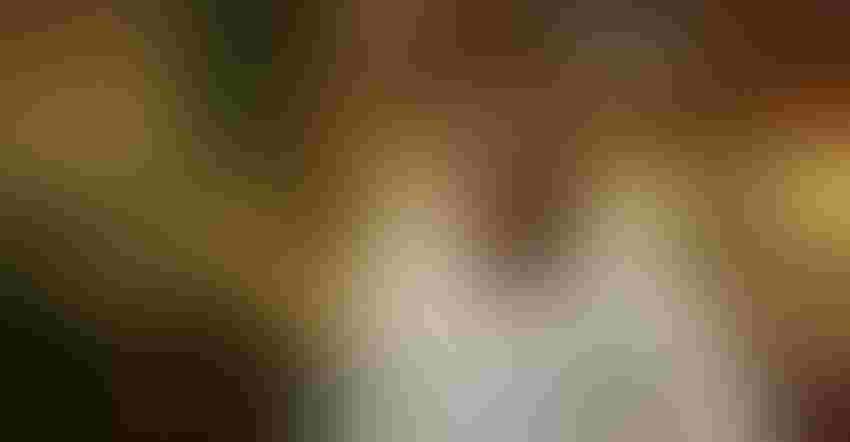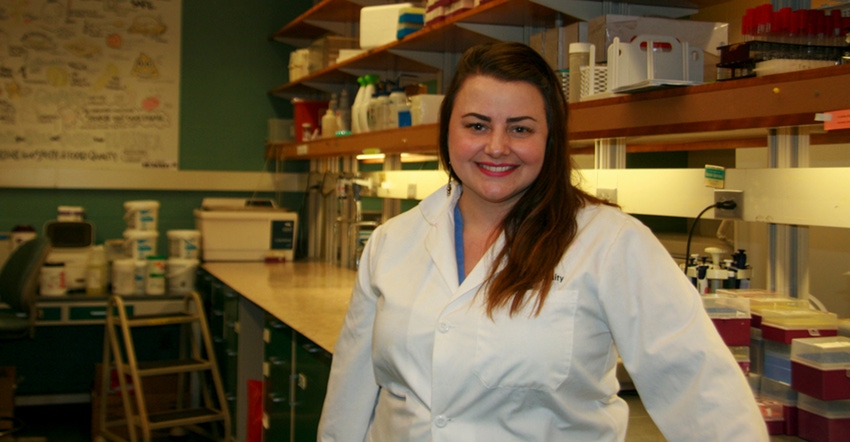 GLOBAL INITIATIVE: Haley Oliver, a professor in the College of Agriculture, leads Purdue's role in the Food Safety Innovation Lab grant project.
Hayley DeHaan
Is there value in investing in the development of other countries when so many Midwestern farmers will likely face a deficit this year? Should international investments be reallocated to benefit local family farms struggling to pay their bills?
The U.S. invests about $49 billion in the development of international economies, according to the U.S. Agency for International Development, or USAID. While that money would greatly benefit domestic farmers today, investing internationally can bring major long-term benefits and solutions to local farmers and can provide new sources of revenue for future generations. It also helps reduce costs for the U.S. in the future.
Haley Oliver, a Purdue University professor, believes in this concept. She is director of the Food Safety Innovation Lab, and points to it as one example of investment in long-term gains for farmers.
Food Safety Innovation Lab
On Aug. 13, Purdue announced a $10 million grant to fund a new Food Safety Innovation Lab in conjunction with Cornell University. The FSIL aims to benefit developing nations struggling with food insecurity by enabling local research, building policy, and developing and implementing good practices.
By doing these things, the lab hopes to help vulnerable communities become more empowered and have better access to clean and safe food, Oliver says.
Through investing in universities in developing nations, the lab can help build internal infrastructure to connect academics to farmers and increase awareness of food safety. Oliver hopes the county Extension model used in the U.S. will help expand food safety education and practices beyond universities.
"You have to build a foundation first, which is why we're investing in universities," Oliver says. "If we can get an Extension model working in other countries, it would have an extreme impact. How important is 4-H and FFA to agriculture? It's all about public education systems. Imagine life without that."
When thinking about food security, Oliver says a major pillar is food safety.
"Food security is often thought of as having food that is nutritious, having enough food and getting it to the population that needs it," Oliver says. "The fourth pillar that is often missing is food safety. You can have all those things, but if the food isn't safe, it is still not consumable."
The FSIL team is diving to the root of the issue — lack of food safety — to help solve the overarching issue of food insecurity.
Major companies such as PepsiCo, Cargill and Land O'Lakes have already promised to be Strategic Partners with Oliver's project. The lab will not have a physical location. It's more of a unifying concept under which individuals will work toward common goals. As of now, the lab consists of 11 key individuals.
The program is largely supported by USAID's Feed the Future innovation lab initiative, which aims to help solve global challenges in food and agriculture. USAID is a government agency that allocates the U.S. foreign aid budget abroad.
A major concern for Oliver and many Americans is that when accessible food in developing nations isn't safe, it can lead to hunger and political and civil unrest. In the long run, that can be much more expensive for U.S. taxpayers.
"Stability is hard to measure; disasters are easy to measure," Oliver says. "These countries may not reach developed world status, but if we can stabilize these countries, we can help them hold it together."
Empowering individuals to help be part of long-term solutions outlined in the project is a crucial first step toward stabilizing economies.
The FSIL will connect with universities in Bangladesh, Kenya, Senegal, Cambodia and Ethiopia that have a willingness to adopt new technologies and new approaches to meet their long-term goals. The first step will be to launch kick-starter programs to probe the best way to start engaging in each respective country.
Oliver says the project's key job is to take what taxpayers have already invested in research and regulations and share it abroad. "Our job is to not reinvent the wheel but fit the wheel to needs of these developing countries," she says.
Long-term ag benefits
Past innovation labs have also provided key research to help solve problems in the U.S. In 2013, sugarcane aphids began eating sorghum, creating an $8 million loss impacting Texas, Oklahoma and Kansas. Breeding crops resistant to certain pests can take years.
However, one innovation lab at Kansas State University helped apply international research domestically. This aphid had been an issue in African countries since the '70s. The innovation lab already had over 30 years of research and had already developed a sorghum crop resistant to the aphid.
Molly Webb, program manager of the FSIL, says another benefit of investing abroad is the opportunity for new trade routes.  According to a report by Aid for Trade, the 103% growth in agricultural exports from the U.S. over the last 20 years was largely due to developing nations.
Through projects like the FSIL, ag exports could continue to rise. Furthermore, as international countries notice a need for development in agriculture production, they may reach out to the U.S. for assistance.
About 12 years ago, rancher Darrell Stevenson was approached by the Montana Department of Agriculture with an offer to travel to Russia to help develop cattle production. The basis of the project was to help educate Russian cattle producers on the best, most-efficient practices to ensure a quality, humanely raised product.
By taking this opportunity, Stevenson started exporting cattle to Russia in 2010. In the beginning, he exported a little over a 1,000 head per year. Each year, that number grew. A decade later, farmers in Kazakhstan have called Stevenson for help too.
Also, Webb says that by teaching better food safety practices abroad, innovation labs help create personnel who have strong expertise in quality control and food safety. This can provide an opportunity for multinational companies to expand to new countries and hire locally.
Oliver adds that certain developing nations provide the opportunity to import commodities that cannot be grown domestically. Many locations under the Feed the Future initiative that innovation labs serve grow products such as cacao and coffee. Success with innovation labs can help pave the way to connect businesses to key producers in developing nations. By building these partnerships, the FSIL can also help maintain food prices and access for certain commodities.
Programs like the Food Safety Innovation Lab work to grow and develop other nations, Oliver concludes. Over time, this development and knowledge growth can pave the way to the future of agriculture, opening doors to new solutions, new partnerships and a more sustainable agricultural industry.
DeHaan is a senior at Purdue University with a dual major in ag communication and ag sales and marketing.
Subscribe to receive top agriculture news
Be informed daily with these free e-newsletters
You May Also Like
---