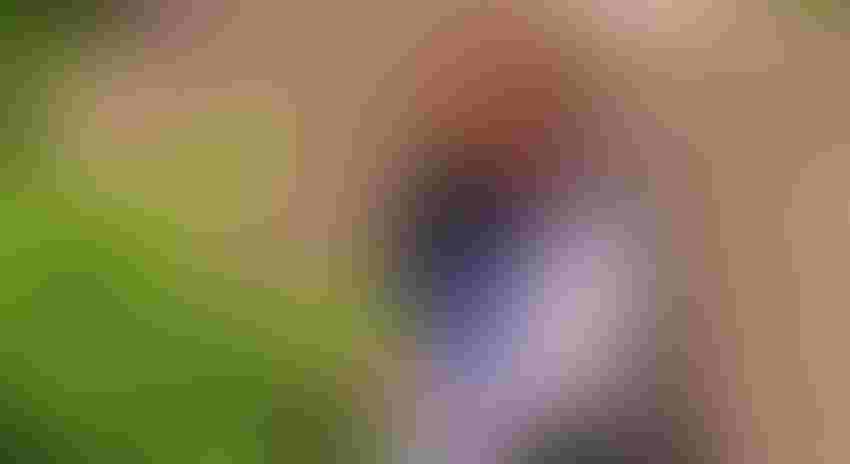 During a field trip to study Asian citrus psyllids in an urban environment, Beth Grafton-Cardwell photographs feeding damage and other symptoms caused by various citrus pests.
Todd Fitchette
The rapid march of a deadly citrus disease across much of southern California has commercial growers there and in the San Joaquin Valley rightly concerned. Though time is not their friend, growers in California still have no confirmed positives of the disease in their groves eight years after it first appeared in the state, perhaps a testament to some scientific success and a whole lot of luck.
Elsewhere in the world, particularly in Florida, history suggests a much shorter period between introduction and pandemic.
Western Farm Press recently asked retiring Extension Entomologist Beth Grafton-Cardwell what she's learned from the ongoing battle against a bacterial citrus disease called Huanglongbing (HLB) and the tiny insect called the Asian citrus psyllid (ACP) blamed for spreading the disease.
How have commercial groves in California managed to "dodge a bullet" when it comes to HLB? How did the disease spread so quickly across Florida while it's discovery in California eight years ago still has not resulted in a find in commercial groves?
"We were just talking about that the other day," Grafton-Cardwell said. She believes the disease may already exist in commercial citrus, as evidenced from recent trained canine visits to groves in Ventura County. Still, for reasons not fully understood, it has not been confirmed through the only method California recognizes to confirm presence of the disease: the PCR or polymerase chain reaction test. This is a laboratory-based method whereby small samples of plant DNA are amplified for detailed study.
Related:Retiring citrus entomologist recalls industry challenges, successes
Death by a thousand cuts
Grafton-Cardwell calls the disease "death by a thousand cuts" for how scientists believe it's spread. Psyllids feed on new flush or growth on a citrus plant. Much like a mosquito infects a human with disease, psyllids inject bacterium into the plant through feeding. While one infected psyllid can leave behind enough bacterium for the disease, she believes it's through multiple feeding injection points that spreads a bacterium that eventually goes systemic in the tree.
"If you get lots of injection points a tree can go down very fast," she said. "We saw that in Florida."
California growers have also used Florida as their case study of what not to do. Farmers there did not view the psyllid as dangerous when it was discovered, instead considering it just another pest to deal as they fought challenges unrelated to ACP and HLB. Inattention to the insect and climate conditions quickly spread the pest and disease around the state.
Over time researchers learned not just the biology of the psyllid and how it feeds and infects trees, but a little about the disease the insect vectors. While the ACP is well-established in southern California, where residential trees are left untreated and little-managed at best, commercial growers have been encouraged by researchers and their peers from Florida and Texas to take the insect seriously. The goal: hold back the disease if possible.
To date, HLB has not been confirmed in commercial citrus in California, perhaps a testament to science and a bit of good fortune. Meanwhile, about 1,900 residential citrus trees across southern California have been removed by state officials after testing positive for the disease.
"I think we're lucky because the weather here is drier and hotter, and the flush hardens off quickly, so the psyllids have no place to lay their eggs," Grafton-Cardwell says.
Insect behavior
This understanding of insect behavior – knowing that the ACP feeds only on new plant tissue and lays its eggs there – has helped Extension specialists and researchers point citrus growers to effective insect control strategies in commercial groves. Moreover, her expertise has been used by the State of California to develop regulatory programs to slow disease progression across the state.
 From this knowledge was borne two key practices: state-mandated removal of confirmed-positive trees to reduce the inoculum available to be vectored; and, voluntary area-wide insecticide treatments, a method that encouraged growers to simultaneously treat their groves with approved insecticides.
"I think these helped tremendously," she said.
Victoria Hornbaker, chief of the California Department of Food and Agriculture's Division of Citrus Pest and Disease Prevention, said Grafton-Cardwell's expertise has helped state regulators as they attempt to stay ahead of the insidious disease.
One example of Grafton-Cardwell's work recently ended in parts of California. Through a grant, teams of researchers trained to survey for the ACP in backyards and citrus groves scoured the landscape across southern California, looking for the insect in commercial groves. While those surveys turned up insects in residential yards, they could not find them in commercial groves, even in groves adjacent to residential properties.
"That's a nod to what our growers are doing to control this pest," Hornbaker said. "It's also a testament to Beth's work and advice."
Grafton-Cardwell's scientific work also helped the CDFA develop insecticide treatment protocols when insects are found in residential neighborhoods, including the scientific advice on the best insecticide treatments and protocols to give long-lasting psyllid control in locations where the state treats.
About the Author(s)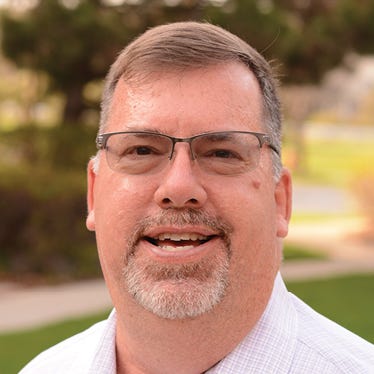 Associate Editor, Western Farm Press
Todd Fitchette, associate editor with Western Farm Press, spent much of his journalism career covering agriculture in California and the western United States. Aside from reporting about issues related to farm production, environmental regulations and legislative matters, he has extensive experience covering the dairy industry, western water issues and politics. His journalistic experience includes local daily and weekly newspapers, where he was recognized early in his career as an award-winning news photographer.
Fitchette is US Army veteran and a graduate of California State University, Chico. 
Subscribe to receive top agriculture news
Be informed daily with these free e-newsletters
You May Also Like
---