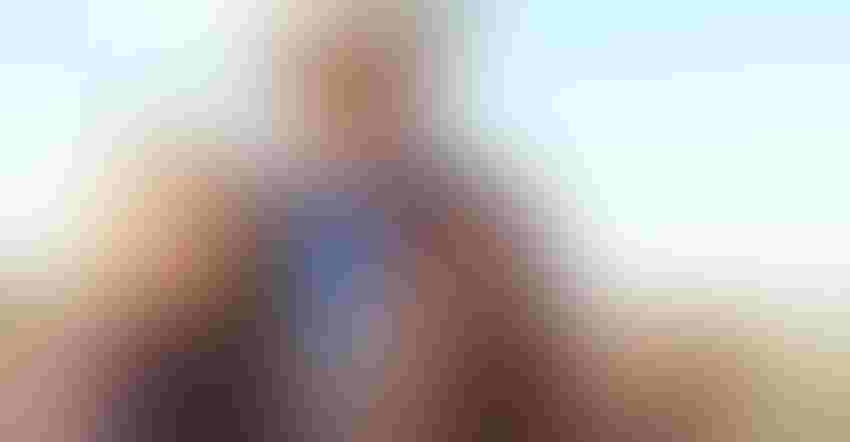 MASTER FARMERS: Kevin and Vera Schultz credit their faith and their family's support with helping them continue the Kansas Master Farmer tradition into a fourth generation.
Jennifer Latzke
Kevin and Vera Schultz will be the fourth generation of Schultzes to walk across the Kansas Master Farmers and Master Farm Homemakers stage.
In the 1930s, Kevin's maternal great-uncle and great-aunt, William and Clara Essmiller, were one of the earliest classes of Kansas Master Farmers. His maternal grandparents, Alvin and Louise Otte, were honored in 1963. And his parents Ron and Arnita Schultz were Master Farmer and Master Farm Homemaker in 1990.
Service is more than a plaque on the wall for the Schultzes, members of the class of 2021 Kansas Master Farmers and Master Farm Homemakers. It's the family brand.
Persistence and a dream
Kevin followed the family tradition and attended Kansas State University in the mid-1980s with the goal of returning to the family commercial Hereford ranch and starting a complementary registered herd.
It was there in a speech class where he met his future wife, Vera. She was an elementary education major transplant from the Sandhills of Holt County, Neb. He was an animal science major, with persistence for the young woman who stole his heart.
The two graduated in the spring of 1986 and were married that fall. True to their goals, the young couple turned their honeymoon into a cattle buying trip before settling at the ranch near Haviland.
"We couldn't have done any of what we're doing on the farm without the family," Kevin says of those early years. He credits his parents and grandparents with giving him and Vera the support they needed to grow their own part of the ranch.
The couple worked hard on their dream of raising a family and a registered Hereford herd. Their children, Brooke, Tyler and Courtney, came along, following in the family cattle, 4-H and Kansas State traditions. Vera worked as a substitute teacher at area schools when she wasn't working on the ranch with Kevin. And Kevin focused on developing genetics for efficient, quality cattle that would meet customer needs on the ranch, in the feedlot and, eventually, on the plate.
Exceeding customer goals
Within a few years, Sandhill Farms bred SHF Rib Eye M326 R117 — one of the most popular Hereford bulls in the breed. The bull stood in stud with ABS and was a trait leader in 12 areas, including ranking in the top 2% or better for three of the four breed indexes.
Today, Sandhill Farms bulls are in stud at ABS, Select Sires and Genex, driving the industry standards. And its annual production sale, held the fourth Saturday in March since 2008, routinely brings customers from all over the United States and Canada to the south-central Kansas ranch.
The Schultzes' commitment to customer service and the use of genomic data and technology in their selection decisions led to their recognition as the 2010 Beef Improvement Federation Seedstock Producer of the Year.
"I'm confident we offer traits in our cattle that offer profitability to purebred or commercial herds," Kevin says.
Family and community
Kevin and Vera point to their children and now their grandchildren as their greatest achievements.
Oldest daughter Brooke and her husband Travis Warner have three children, Adriel, Silas and Atarah. Son Tyler and wife Hannah have a daughter, Lucy, and one more child on the way. And youngest daughter Courtney is married to J.D. Urish.
"I think it's really nice that all three of our children have something to do with farming and ranching, and all are back here helping with our production sale," Vera says.
Brooke clerks, Tyler helps move cattle behind the ring, and Courtney and J.D. work cattle in the ring during the sale. Tyler has followed his father's path by joining the family's limited liability company and carving his own niche in the ranch.
Vera and Kevin attribute the previous generations' work ethics and commitment to family with creating a space where children could return and find their roles in the family business.
"I hope that [future generations] would take a lesson in humility," Kevin says. "Don't rest on what your predecessors have accomplished. Try to make things better yourselves."
Master Farmer extras
Advice from family: "Grandpa said to never put off tomorrow what you can do today." — Kevin Schultz
K-State legacy: Kevin Schultz was a member of the K-State 1985 Livestock Judging Team, and the 1984 Meats Judging Team that placed 10th internationally. Son Tyler Schultz was a member of the K-State 2014 National Champion Collegiate Beef Quiz Bowl team. Daughter Courtney Schultz Urish was a member of the K-State Meats Judging Team that placed third in the 2013 International Meats Judging Contest.
Subscribe to receive top agriculture news
Be informed daily with these free e-newsletters
You May Also Like
---