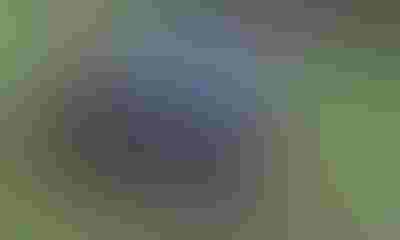 Recent farm tragedies in New York state have raised the question: When can OSHA investigate an owner-related death or serious injury? Owners are exempt, right?
Yes … and no. The following points were developed based on recent Pro-Dairy conversations with OSHA staff:
Any farm death or serious injury (owner or employee) that comes to the attention of OSHA staff will trigger a visit to the operation as soon as possible. Unfortunately for the family, this visit will likely come when they're grieving, planning for funeral services and grappling with how to fill the work role left by the person involved. OSHA staff are trained to be sensitive in these situations.

UPSET: Even a tractor rollover involving injuries may be reportable. Note: This is a Penn State farm safety demonstration.
The first step in a visit is to determine if the farm is exempt from enforcement action. They will ask for the highest number of employees in the past 12 months and if the farm has/had an active, temporary labor camp in the previous 12 months.
* Owners, spouses and children employed by the farm aren't included in the total employee count for this purpose. Immediate family members also include stepchildren, foster children, step-parents and foster parents.
* If there were 11 or more nonfamily employees at any one time in the past 12 months, or if the farm has/had an active temporary labor camp in the same period, then the operation is not exempt from OSHA enforcement. OSHA will investigate — even if the victim had an ownership interest in the business.
So what's a temporary labor camp? It is housing maintained by a farm as a required condition of employment; and for a discrete, temporary period of time (i.e., for seasonal or temporary employment). Housing provided to year-round dairy workers doesn't constitute a temporary labor camp.
When non-exempt farms are visited
Any death or serious injury on a non-exempt farm can be investigated. It could also trigger an expanded inspection beyond factors directly contributing to the incident and may be expanded to a full comprehensive inspection.
Non-exempt farms are required to notify OSHA when an employee is killed on the job or suffers a work-related hospitalization, amputation or loss of an eye. Fatalities must be reported to OSHA within eight hours; in-patient hospitalization, amputation or eye loss must be reported within 24 hours.
To learn what employers must report, see Report a Fatality or Severe Injury.
Report anyway?
While exempt farms aren't required to report a death or serious injury, it may be smart to do so anyway. Here's why:
If OSHA learns about the death or serious injury, and this is happening with greater frequency, staff will visit the farm. Exempt farms can avoid the visit if they report the death or serious injury — and let OSHA know they're exempt.
Got questions? Contact Czymmek at [email protected] or Van Slyke at [email protected]. They can get the answers.
Czymmek is a Cornell Pro-Dairy Extension specialist. Van Slyke is executive director of the Northeast Dairy Producers Association.
Subscribe to receive top agriculture news
Be informed daily with these free e-newsletters
You May Also Like
---