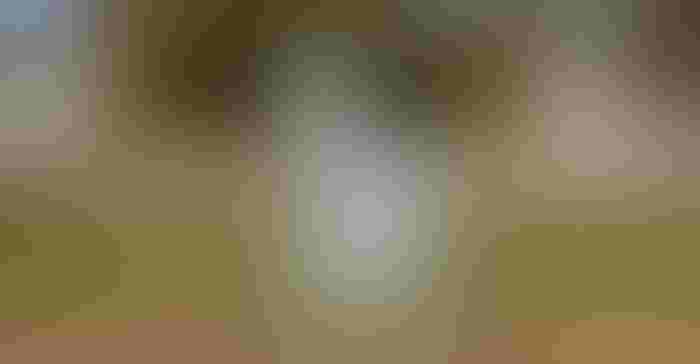 Hemp. It is not only for CBD oils or clothing. It was once used to create a barrier between the Confederate and Union soldiers during the Civil War. The battle played out in 1861 in Lexington, Mo.
I'm going to confess; I've been to Lexington a time or two, so this is not my first "find" while cruising around this town. From the grand Victorian-style homes to its courthouse column still showing the impact of a cannonball, this small community in north-central Missouri offers a lot of history.
This trip, I stopped by the main battlefield. It is a grand entrance with stake-and-rider wood fence leading up to a stone-pillar entrance. The site has a cannon and tombstones marking soldier burial sites. Still, it is an open battlefield, one you can walk through and lose a few pounds, but gain a ton of knowledge. 
Bale battalion
In the early 1800s, Missouri farmers produced 12,500 tons of hemp, second only to Kentucky, according to a 1914 USDA yearbook. And the central part of the state was the main growing region.
Hemp is strong. In those days, hemp was the main fiber in rope making. So, when fighting the Battle of Lexington, soldiers thought outside of the box, using hemp's strength to provide protection.
Confederate soldiers soaked hemp bales in the nearby Missouri River. Then they proceeded to climb and roll the water-drenched hemp bales up the bluffs to the battlefield. These wet bales served as a shield, almost impermeable to the shots fired at them.
These farmers, laymen, warriors did not just hunker down behind the bales. No, they rolled the heavy bales across the battlefield toward their foes. As history tells it, the hemp bales were instrumental in the Confederates outlasting the battle and defeating the Union fighters.
In the book "The Rise and Fall of the Confederate Government," Jefferson Davis, who served as the president of the Confederate states from 1861 to 1865, said this, "The expedient of the bales of hemp was a brilliant conception, not unlike that which made Tarik, the Saracen warrior, immortal and gave his name to the northern pillar of Hercules."
Creative Confederates
It does not surprise me that these men in rural Missouri found a way to win. For centuries, farmers and ranchers have lived out the English proverb, "Necessity is the mother of invention." Whether using hemp bales during war, plowing a field with a horse or retrofitting a tractor for the disabled, farmers are pushing ahead and finding solutions. They think creatively to get the job done.
I'm always humbled when I step foot on a war memorial site in our state. But finding the role agriculture played in these hard-fought battles, well, it is worth the time.
Subscribe to receive top agriculture news
Be informed daily with these free e-newsletters
You May Also Like
---