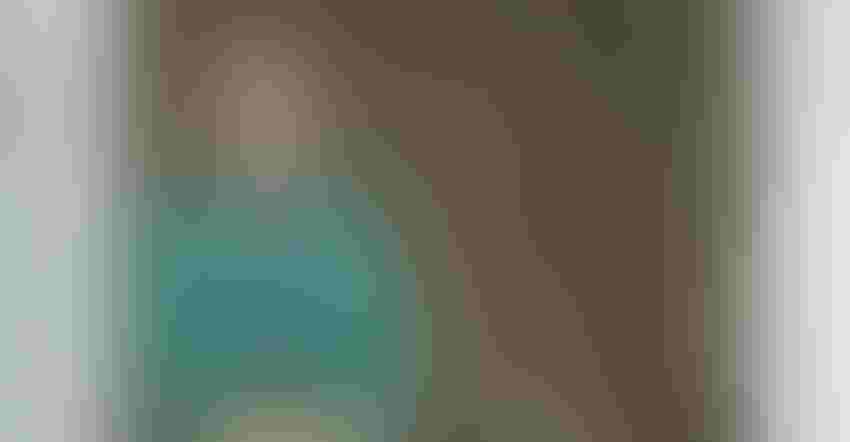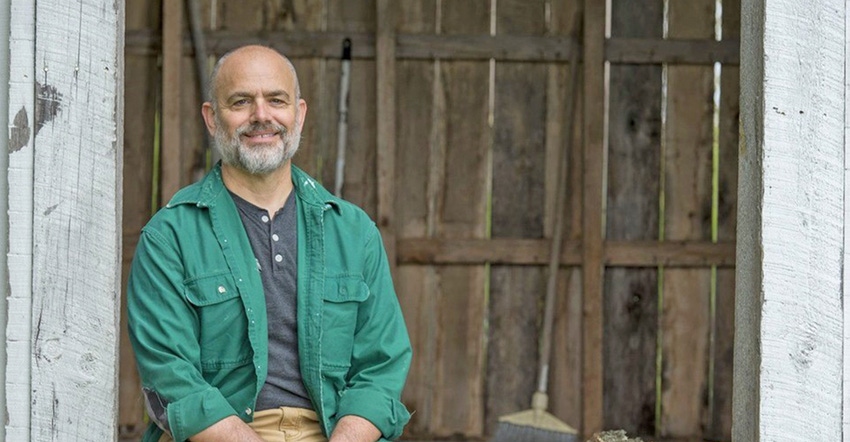 WISCONSIN ORIGINAL: Michael Perry grew up on a small dairy farm in Chippewa County, Wis.
Michael Perry will be the keynote speaker at the 2020 Master Agriculturist Awards Program on April 1 at La Sure's Banquet Hall in Oshkosh, Wis.
Perry grew up on a small dairy farm north of New Auburn in Chippewa County, Wis. The 55-year-old is the author of 13 books, including "Population: 485," which refers to the number of people who lived in the town he grew up near, and his New York Times bestseller, "Visiting Tom." His live humor recordings include "Never Stand Behind a Sneezing Cow" and "The Clodhopper Monologues."
Today, Perry lives with his wife and two daughters on an old farm near Fall Creek in Eau Claire County, Wis. He also serves as a first responder with the local fire department and has a nursing degree.
"We garden a little, and we have some animals," Perry says. "I am always careful not to claim to be a farmer out of respect for people who are farmers."
Perry wrote "Visiting Tom" in 2012. "The book is about my neighbor Tom and his wife, Arlene. Tom can fix anything," Perry explains. "He is living on the same farm he grew up on. The story is based on their love story. Tom was a dairy farmer for years. His wife's dream is to see their 60th wedding anniversary, but her health is deteriorating."
Perry is working on his 14th book. "I sell books, but I don't make enough money to just write books, so I supplement my income by speaking at farming and firefighting events and one-man shows, where I go on stage and do humor. None of this was planned. It all sort of evolved," he says.
"It's fun speaking to a group of farmers or loggers, because even though I have soft hands, and I write and speak for a living, I can tell a farm joke or a trucking joke. I feel lucky that I don't just speak to one group of people."
Perry also writes columns for newspapers. His column "Roughneck Grace" is published on Sundays in the Wisconsin State Journal.
"I write a lot of magazine columns, and essays and newspaper columns," he says. "I write whatever comes down the pike. I grew up on a small dairy farm. What I learned from my dad is, you get up every day, go to work, milk the cows and do whatever stories cross my path."
Perry's essays and nonfiction have appeared in numerous publications including The New York Times Magazine, Esquire, The Oxford American, Backpacker, Outside and Runner's World. He grew up reading the Wisconsin Agriculturist and Hoard's Dairyman magazines.
"Writing is similar to farming," he says. "Farmers plant seeds each spring and hope they get a crop. I write books and hope someone will buy them."
Perry also hosts the nationally syndicated "Tent Show Radio," performs widely as a humorist, and tours with his band, The Long Beds, who are currently recording their third album.
He says he learned to tell stories by listening to farmers sit around and tell stories at the implement dealer and feed mill.
"The implement dealer always had a corner table with coffee, and they used to shoot dice and tell stories," Perry says. "As a writer, I find my greatest privilege lies not in telling my story; it lies in being trusted to tell the story of another."
"If I had to sum up my 'career' in one word, it would be gratitude," he says. "I get to write and tell stories all around the country, then come home to be with my family and occasionally hang out at the fire hall. It's a good life, and I'm lucky to have it."
About the Author(s)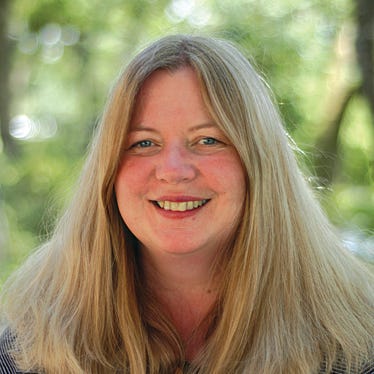 Wisconsin Agriculturist Editor
Even though Fran was born and raised on a farm in Illinois, she has spent most of her life in Wisconsin. She moved to the state when she was 18 years old and later graduated from the University of Wisconsin-Whitewater with a bachelor's degree in journalism.
Fran has 25 years of experience writing, editing and taking pictures. Before becoming editor of the Wisconsin Agriculturist in 2003, she worked at Johnson Hill Press in Fort Atkinson as a writer and editor of farm business publications and at the Janesville Gazette in Janesville as farm editor and feature writer. Later, she signed on as a public relations associate at Bader Rutter in Brookfield, and served as managing editor and farm editor at The Reporter, a daily newspaper in Fond du Lac.
Subscribe to receive top agriculture news
Be informed daily with these free e-newsletters
You May Also Like
---