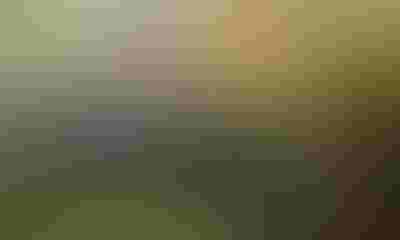 Changes to the Supplemental Nutrition Assistance Program finalized Dec. 8 require SNAP authorized retail establishments to offer a larger inventory and variety of healthy food options.
Moodboard/ThinkstockPhotos
Vermont Agency of Agriculture, Food and Markets' 2015 pilot study tackled a consumer perception that farmers' markets were too expensive. The study concluded that the markets were a good option for price-driven consumers who want local and/or organic products.
In August 2015, VAAFM gathered pricing information on over 50 local products found at 13 farmers' markets across the state. Then those prices were compared similar products offered at five grocery stores and convenience stations in central Vermont. 
The "Comparison Study of Product Pricing at Vermont Farmers' Markets and Retail Establishments" determined that commonly purchased foods can be affordably priced at farmers' markets. Burt some are more expensive. Here are a few key findings:
92% of certified organic produce available at farmers' markets is competitively priced (within a 10% price range) of the same items found at retail stores. That includes apples, broccoli, carrots, chard, kale, lettuce, raspberries, summer squash, tomatoes and zucchini. But 8% aren't, especially blueberries.

89% of local, certified organic produce at farmers' markets proved to be competitively priced, including carrots, chard, garlic, lettuce, summer squash, tomatoes and zucchini. The key word here is "local".

45% of non-organic local produce at farmers' markets proved to be price-competitive, including apples, carrots, cucumbers, kale and tomatoes.

57% of local meat and proteins at farmers' markets are competitively priced with the same items at retail establishments, including eggs, ground beef, ham and sirloin beef. But another 43% were not, including ground pork, pork chops and pork loins.

When comparing local products, farmers' market prices are competitive a majority of the time. In some cases, local products available at farmers' markets are actually less expensive than the same local products at retail establishments. 

66% of items less expensive at farmers' markets than retail establishments include chard, garlic, lettuce, summer squash, tomatoes and zucchini.
Over the next two years, VAAFM, in partnership with Northeast Organic Farmers Association of Vermont will work to expand on the existing body or research to complete a comprehensive on  http://agriculture.vermont.gov/localfooddatatracking. There, you can also check the latest season prices for non-certified and certified organic products
Local food data tracking
Another program, The Local Foods Data Tracking Program, is a joint effort between the VAAFM and USDA's Agriculture Marketing Services. It aggregates weekly pricing data on a variety of fruit and vegetable crops, plus meat and poultry products for Market News Reports, accessible at USDA-AMS Market News Reports. For Vermont, click on  'Farmers Markets' and then 'Vermont Weekly Farmers Market Report'.
Vermont's Local Foods Data Tracking Program is a new initiative to benefit consumers, vendors and farmers' markets by providing the following:
Public access to anonymous contemporary fruit, vegetable, poultry, egg and meat pricing

National and regional comparisons of farmers' market pricing data available on a weekly basis

Local foods data to support more accurate support for setting federal insurance rates and access to loan opportunities for food producers

Assistance to farmers and vendors in competitively pricing produce

Helping farmers' markets assess product price competitiveness against conventional grocery stores, food coops and other food vendors
For more on the Local Foods Data Tracking Program, click on  Local Foods Tracking Market Manager Informational Flyer or  Local Foods Tracking Self Report Informational Flyer. To participate in the program, contact Hailee May at [email protected] or 802-828-5445.
Subscribe to receive top agriculture news
Be informed daily with these free e-newsletters
You May Also Like
---