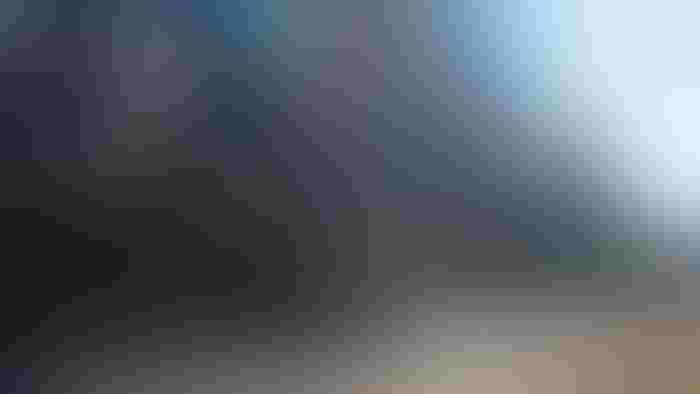 ROLLING ALONG: The Randolph High School FFA tractor parade has become an annual tradition that's continued to grow, with 155 units this year. Photos by Kevin Schulz
Agriculture was on full display on a brisk April morning in Randolph, Minn., as a kickoff to the spring planting season.
Since 2004, the Randolph High School FFA Chapter in Dakota County has hosted an annual tractor parade as a way to showcase agriculture to the local community.
Streets were lined with spectators braving sunny — but windy — 27-degree-F weather April 6 to see the lineup of 155 units, mostly tractors, but also spreaders and sprayers. The annual parade was led by five vehicles from the Randolph Fire Department and Rescue squads.
"The amount of community members that come out and watch is astounding to me," says Jessie Bester, first year co-ag teacher. "They just line up along the roads … it was really cool. We shut down Randolph."
Bester had a good view of the parade route as she drove her dad's John Deere 6155R. Bester's father and brother — Al and Matt, respectively — each drove a unit in the parade, just as she and Matt did throughout their high school years. The Bester family farms in the Hampton, Minn., area.
Sara Wagner, also a first-year co-ag teacher at Randolph, says the parade was born out of an ag mechanics class taught by Ed Terry, longtime ag teacher and FFA instructor at Randolph High School. Terry retired in 2022 after more than 40 years at Randolph.
Replacing such a Minnesota FFA legend as Ed Terry, Wagner and Bester never questioned if the parade tradition would continue.
"We still have the ag mechanics class, in which we're still teaching the kids about the tractors," Wagner says. "It's very much an educational aspect, and our community does so much to help us. Our community helps us to raise money so that we can send our kids to any event they want to go to. This is just kind of a great way for us to give back to the community."
The community doesn't just show up only to watch, it also participates — as more than half of the 155 rigs in the parade are driven by farmers from the community and beyond.
"We have a lot of alumni that come back," Wagner says. "For a lot of families, this is kind of a family tradition."
Subscribe to receive top agriculture news
Be informed daily with these free e-newsletters
You May Also Like
---