When COVID-19 shut down many businesses a year ago, agricultural workers were deemed essential workers and therefore allowed to continue to work. Today, they are also eligible to receive the COVID-19 vaccine, according to Ashley Sturgeon, MD, Dermatology, Texas Tech University Health Sciences Center, Lubbock. 
"The Center for Disease Control (CDC) recommended that ag workers be considered essential workers and that they be vaccinated," said Sturgeon, who is also the past president of the Lubbock County Medical Society. "The head of Human Health Services said we shouldn't be knit-picking over details, that people should be getting their vaccine as soon as they can.
"If a vaccine is available and an arm's available then somebody needs to be getting it."
Agricultural workers fall under the Phase 1b category. "Each state has its own decisions about this but coming down from the top of the U.S. government, the recommendation is that the states not be too picky about their requirements if people are willing to get it. Ag workers are considered essential and have been since the beginning of this and now is the time to take advantage of this and get vaccinated.
"Though ag workers are not in Texas' 1b category, they are according to the CDC. Most vaccination centers are willing to give vaccines to ag workers who do not otherwise meet criterion," Sturgeon said.
Sturgeon's husband, cotton farmer Jason Sturgeon, recently received the first dose of the vaccine and will receive his booster soon. "If there's vaccine available and if you're willing to get it, you need to go ahead and do it," she said.
Safety
Sturgeon is confident about the safety of the vaccine. "Really, all that got cut out of this was a whole bunch of red tape. Nobody knows bureaucracy better than farmers do. You deal with the TDA and we deal with the FDA. Even your reps for your cattle feed and things like this do have to deal with research and development. The FDA is slow and there's a reason. It's for safety but a lot of it is for bureaucracy. We have millions of people applying for drugs all the time trying to get drugs approved by the FDA, but all that got put on hold and we fast-tracked the vaccine. 
"It wasn't the research that got fast-tracked. I was not the science that got fast-tracked. It was the red tape."
The risk of the vaccine is low, Sturgeon said. "All your doctors and nurses were your guinea pigs and we're all doing okay.
"I've known some fairly young people who died from COVID and I just don't want to see anymore."
About the Author(s)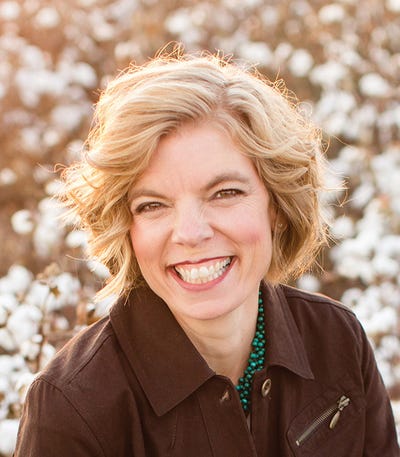 Editor, Southwest Farm Press
Shelley Huguley has been involved in agriculture for the last 25 years. She began her career in agricultural communications at the Texas Forest Service West Texas Nursery in Lubbock, where she developed and produced the Windbreak Quarterly, a newspaper about windbreak trees and their benefit to wildlife, production agriculture and livestock operations. While with the Forest Service she also served as an information officer and team leader on fires during the 1998 fire season and later produced the Firebrands newsletter that was distributed quarterly throughout Texas to Volunteer Fire Departments. Her most personal involvement in agriculture also came in 1998, when she married the love of her life and cotton farmer Preston Huguley of Olton, Texas. As a farmwife she knows first-hand the ups and downs of farming, the endless decisions that have to be made each season based on "if" it rains, "if" the drought continues, "if" the market holds. She is the bookkeeper for their family farming operation and cherishes moments on the farm such as taking harvest meals to the field or starting a sprinkler in the summer with the whole family lending a hand. Shelley has also freelanced for agricultural companies such as Olton CO-OP Gin, producing the newsletter Cotton Connections while also designing marketing materials to promote the gin. She has published articles in agricultural publications such as Southwest Farm Press while also volunteering her marketing and writing skills to non-profit organizations such a Refuge Services, an equine-assisted therapy group in Lubbock. She and her husband reside in Olton with their three children Breely, Brennon and HalleeKate.
Subscribe to receive top agriculture news
Be informed daily with these free e-newsletters
You May Also Like
---