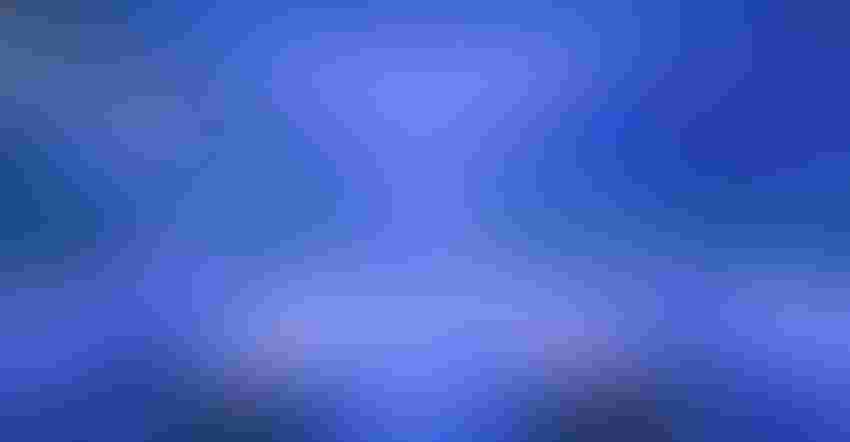 AG OPPORTUNITIES: Breanna Bregel uses her classroom to showcase opportunities in agriculture to her students, including work with NASA through hydroponic growth chambers.
What does a NASA grant, ag education, a passion for agriculture and a podcast have in common? North Dakota FFA teacher Breanna Bregel.
Bregel has a long history with North Dakota agriculture and FFA, starting when she was growing up in Foster County. "I didn't grow up on a farm but was still involved in agriculture from my grandparents' farm. I started out in 4-H, and then got super-involved in FFA in high school, which is where my first interest of being a teacher started," she says.
Early career
Bregel attended North Dakota State University, graduating in 2017 with a degree in agricultural education and a minor in animal science. During her time at NDSU, she was involved in agriculture by serving as a North Dakota State FFA officer in 2013, and being a member of the Saddle and Sirloin club and collegiate FFA.
This year marks her fourth year as an ag teacher. She first taught at schools in Kindred in Cass County and now teaches in Whapeton at the Southeast Regional Technology Center.
"I wasn't 100% sure I was going to teach until I was actually student-teaching. I knew there was so much I could do with an ag ed degree, depending on what I ended up interested in," Bregel says of her degree path. She is set to graduate in May, with her master's degree in agriculture education, also from NDSU.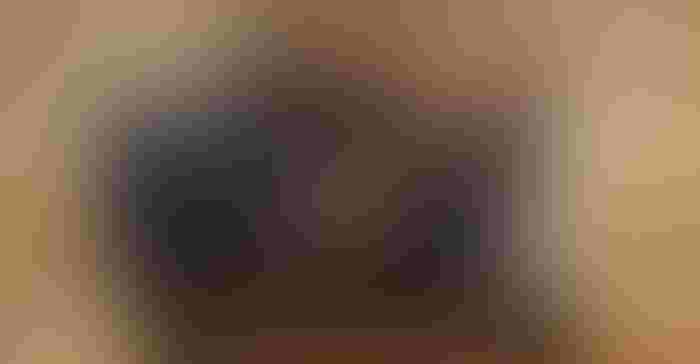 Most days look different for those in agriculture, depending on the season. Bregel is no exception, saying that each day is scheduled similarly but with different content taught.
"The best part about being an ag teacher is how no day looks the same, even if I'm teaching the same thing to my seventh and eighth grade classes," she says. "Maybe we were doing a dissection one day, and then the next we're in the greenhouse planting, and then also be in the shop with woodworking projects. I think we're lucky as teachers to get to teach anything from welding to dissections to plant science. I'm definitely never bored."
Tying ag to space travel
Something that sets Bregel's classroom apart from other FFA teachers is her work with NASA. Bregel and her students are working with NASA to test the growth of various vegetables grown in hydroponic chambers, with their results reported directly to NASA.
"It's a program called Growing Beyond Earth, and the information we collect actually goes back to determining what is grown on the International Space Station," Bregel explains. Students involved also have the chance to present their findings directly to NASA scientists through an upcoming symposium. "I'm letting the students have ownership over another trial to have students develop their own tests and see what the results will be," she adds.
Her classroom is the first of two schools in North Dakota to partake in this project. "I think it's just so cool to get kids involved in things that aren't just farming and ranching, and show them that even NASA needs this data from agriculture," she says.
Bregel says she is passionate about showcasing all career opportunities within agriculture. "I tell myself and my students to take any opportunity given to you. Even if they're not interested in production agriculture, there's another place for everyone within ag in the medical field, in biotechnology," she says. "Even students who are passionate about art, they can design marketing or advertising content."
She shares with her students opportunities for them and their interests within ag. "That's what I love about ag and teaching, is to share the wide variety of things from food science to agribusiness to plant science, and just the ability to expose them to all aspects of agriculture so they can decide what is right for them."
A resource for teachers
Bregel stays involved in multiple professional organizations for teachers, both at the state and national levels. She has already received national awards in her teaching career and hopes it is only the beginning.
"There's a lot of awards you can apply for as a professional development opportunity. I'd say one professional goal would to be selected for the outstanding early-career teacher award, and to be recognized at the regional and national level to be selected," Bregel says.
She serves as one of two National FFA teacher ambassadors. In this role, she shares resources and workshops for other ag teachers, and to be a voice for the organization within North Dakota.
Aside from her local and national work, Bregel inspires other teachers through the podcast "Here by the Owl," co-hosted with fellow ag teacher Nikki Fideldy. The podcast includes interviews with other agriculture teachers, those who work within the agriculture industry, and national FFA staff over various topics.
"We really use that to share resources with ag teachers and inspire other teachers to think outside the box," Bregel says. "It's been really good this year since we haven't been able to be in-person with many other teachers."
About the Author(s)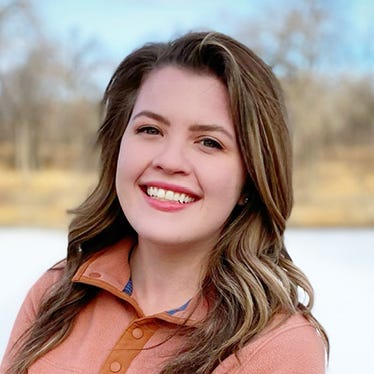 Editor, Dakota Farmer, Farm Progress
Sarah McNaughton is a graduate of North Dakota State University, with a bachelor's degree in agriculture communications, along with minors in animal science and Extension education. She is working on completing her master's degree in Extension education and youth development, also at NDSU. In her undergraduate program, she discovered a love for the agriculture industry and the people who work in it through her courses and involvement in professional and student organizations.
After graduating college, Sarah worked at KFGO Radio out of Fargo, N.D., as a farm and ranch reporter. She covered agriculture and agribusiness news for North Dakota, South Dakota and Minnesota. Most recently she was a 4-H Extension agent in Cass County, N.D., teaching, coordinating and facilitating youth programming in various project areas.
She is involved in agriculture in both her professional and personal life, serving on the executive board for North Dakota Agri-Women, and as a member in American Agri-Women, Sigma Alpha Professional Agriculture Sorority Alumni and Professional Women in Agri-business. As a life-long 4-H'er, she is a regular volunteer for North Dakota 4-H programs and events.
In her free time, she is an avid backpacker and hiker, enjoys running with her cattle dog Ripley, and can be found most summer weekends at rodeos around the Midwest.
Sarah is originally from Grand Forks, N.D., and currently resides in Fargo.
Subscribe to receive top agriculture news
Be informed daily with these free e-newsletters
You May Also Like
---