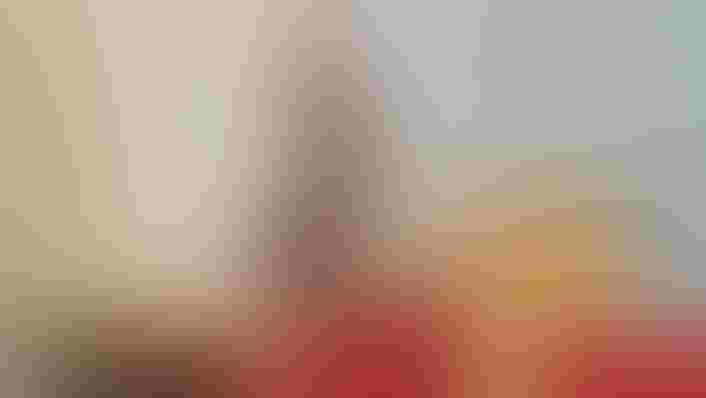 Recently, my farmer found a stack of agricultural publications in an abandoned barn on a farm that we rent.  One of them was published in 1968. Curious as to how much things have changed, I began to thumb through the pages, while my farmer explained how, "things used to be." (He's really not that old.) Mostly, it was the ads that revealed just how much times have changed.
An ad for the new Dodge Adventurer initially caught my attention. It boasts of "exciting options" such as bucket seats, full carpeting, good looks and "special equipment air conditioning." And at the conclusion of the ad, the advertiser says, "To find out just how little a new Dodge Adventurer pickup costs, here's what to do. Go get the story from your dependable Dodge Truck Dealer." No website or on-line listing?
Next was a two-page spread advertising a 6-plow 930 Case tractor, similar to the one on which my farmer first learned to drive, plowing for hours in his Daddy's fields. The words, "Comfort King" are imprinted on the side of the cab-less, shade-less tractor in the ad — something my farmer laughed about as he pointed it out to me, as though maybe his hot summers on his Case tractor were less than royal or comfortable.   
The most telling of the times was a health insurance insert advertising a family plan for $8 per month. Those really, "were the days." The ad stated that the "policy was designed to pay all your hospital bills, large or small," which included major illnesses such as scarlet fever, diphtheria, smallpox and encephalitis.
What wasn't much different were the topics of the published articles, which revealed to me the issues and concerns of growers 50 years ago compared to today: season-long weed control of carelessweeds, annual morning glory and other broadleaf weeds; drift; seedbed preparation. Or how about efficient irrigation or treated cottonseed to protect against early-season aphids, thrips and mites and researching marketing practices that, "make me money."
Plains Cotton Growers of Lubbock, Texas, was published advising growers, "to do a lot of figuring before they decide how much cotton to plant." This was preceded with a write-up on the basic provisions of the 1968 Cotton Program listing payment options available such as the loan rate, set at 20.25 cents or the support payment at 12.24 cents. As for the Rice Program of 1968, it was recorded that the USDA was trying to decide whether or not to allow in new growers, which they apparently voted against.
While much has changed since 1968, one thing remains the same:
America's farmers and ranchers still strive to make a living while being efficient with their resources and taking advantage of the latest in research and technology. It was a fun trip back. By the way, I wonder what that truck cost?
About the Author(s)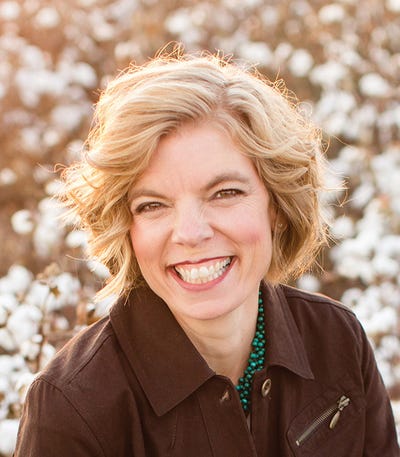 Editor, Southwest Farm Press
Shelley Huguley has been involved in agriculture for the last 25 years. She began her career in agricultural communications at the Texas Forest Service West Texas Nursery in Lubbock, where she developed and produced the Windbreak Quarterly, a newspaper about windbreak trees and their benefit to wildlife, production agriculture and livestock operations. While with the Forest Service she also served as an information officer and team leader on fires during the 1998 fire season and later produced the Firebrands newsletter that was distributed quarterly throughout Texas to Volunteer Fire Departments. Her most personal involvement in agriculture also came in 1998, when she married the love of her life and cotton farmer Preston Huguley of Olton, Texas. As a farmwife she knows first-hand the ups and downs of farming, the endless decisions that have to be made each season based on "if" it rains, "if" the drought continues, "if" the market holds. She is the bookkeeper for their family farming operation and cherishes moments on the farm such as taking harvest meals to the field or starting a sprinkler in the summer with the whole family lending a hand. Shelley has also freelanced for agricultural companies such as Olton CO-OP Gin, producing the newsletter Cotton Connections while also designing marketing materials to promote the gin. She has published articles in agricultural publications such as Southwest Farm Press while also volunteering her marketing and writing skills to non-profit organizations such a Refuge Services, an equine-assisted therapy group in Lubbock. She and her husband reside in Olton with their three children Breely, Brennon and HalleeKate.
Subscribe to receive top agriculture news
Be informed daily with these free e-newsletters
You May Also Like
---