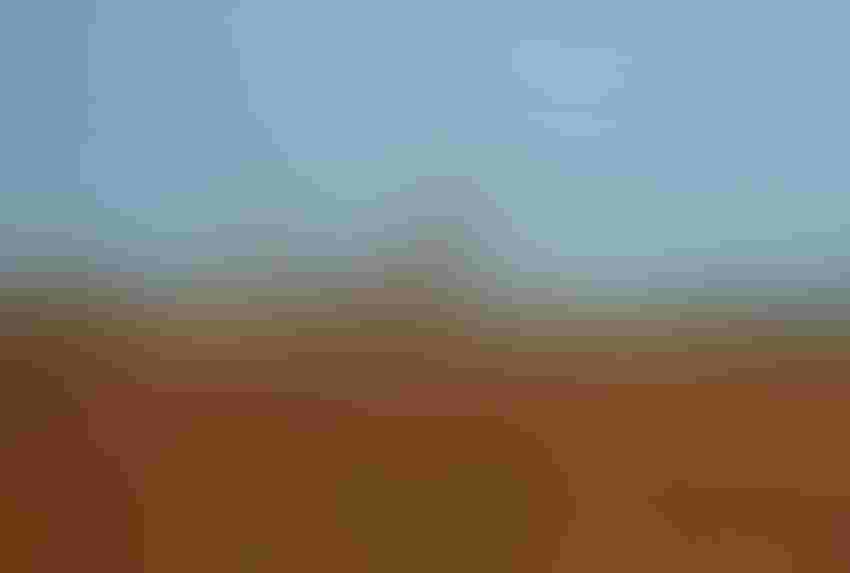 A week ago, I found myself needing a break from writing. It had been rainy and cloudy for days, and I had a case of cabin fever, plus my farmer was beginning to get a bit stir crazy watching his near harvest-ready cotton sit in the field. I had been writing. He'd had too many days at the coffee shop. And the moisture kept falling.
But eventually the rain went away, the dark clouds dispersed. A clear, blue sky stretched across the landscape, with contrasting bright, white clouds that looked like pulled-apart cotton bolls. And when I see a sky like that, it's an invitation in my soul to grab my camera take photos.
There's something therapeutic about standing out in a field photographing crops. They are deafeningly silent, which can seem strangely loud when you are used to the noise and chaos of a house with three kids. And crops are naturally stunning, whether it's a sunset reflecting off a defoliated field of white bolls or the sun rising, its rays shining between green sorghum stalks and bronze heads of grain. Crops, especially in the fall, are captivating to me.
The day the sunshine broke through, I drove out to a field south of Olton, where Joe and Brenda Snider have a half circle of sorghum and a half circle of cotton. As I pulled up to the field, I spotted a buck's head just above and in the midst of the tall sorghum stalks. I slowly parked my vehicle and got out of the car, holding my breath. He, standing at attention, stared intently at me, and me at him through my camera lens.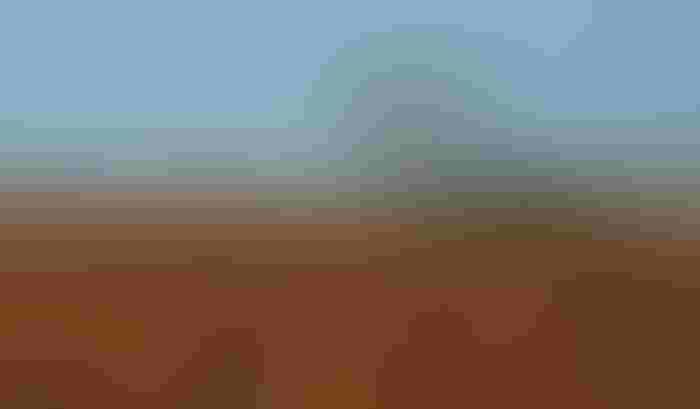 Attempting to get a better look at my friend, I climbed onto the hood of my car so I could shoot down into the field and maybe get a better view. I snapped photos. He stared, still not moving. Slowly, I climbed down from the hood, trying to make as little sound as possible, and walked closer to the field, almost on tiptoes. He watched me as I zoomed in on him again.
He carefully looked around, as though investigating which direction he might need to escape, and suddenly he took off across the field. If you've never seen a deer run, it looks so effortless. And yet this deer was jumping higher than the sorghum stalks. As if that weren't enough, suddenly, out of nowhere, another buck rose out of the sorghum, following after the first one. My finger couldn't press the shutter-release button fast enough.
I remember thinking: Does anyone else see this? But it was only me, two bucks, my camera, and an evening that proved to be the perfect antidote to my cabin fever.
About the Author(s)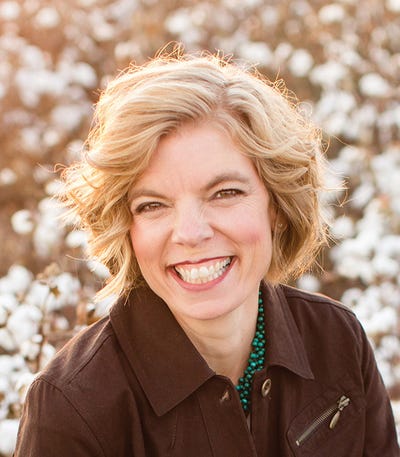 Editor, Southwest Farm Press
Shelley Huguley has been involved in agriculture for the last 25 years. She began her career in agricultural communications at the Texas Forest Service West Texas Nursery in Lubbock, where she developed and produced the Windbreak Quarterly, a newspaper about windbreak trees and their benefit to wildlife, production agriculture and livestock operations. While with the Forest Service she also served as an information officer and team leader on fires during the 1998 fire season and later produced the Firebrands newsletter that was distributed quarterly throughout Texas to Volunteer Fire Departments. Her most personal involvement in agriculture also came in 1998, when she married the love of her life and cotton farmer Preston Huguley of Olton, Texas. As a farmwife she knows first-hand the ups and downs of farming, the endless decisions that have to be made each season based on "if" it rains, "if" the drought continues, "if" the market holds. She is the bookkeeper for their family farming operation and cherishes moments on the farm such as taking harvest meals to the field or starting a sprinkler in the summer with the whole family lending a hand. Shelley has also freelanced for agricultural companies such as Olton CO-OP Gin, producing the newsletter Cotton Connections while also designing marketing materials to promote the gin. She has published articles in agricultural publications such as Southwest Farm Press while also volunteering her marketing and writing skills to non-profit organizations such a Refuge Services, an equine-assisted therapy group in Lubbock. She and her husband reside in Olton with their three children Breely, Brennon and HalleeKate.
Subscribe to receive top agriculture news
Be informed daily with these free e-newsletters
You May Also Like
---