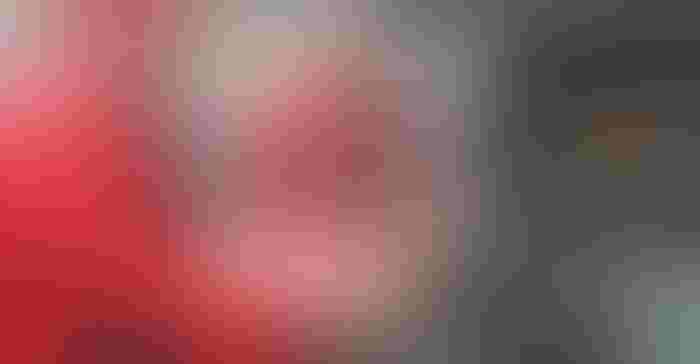 If you crave the traditional Norwegian favorites of lefse and lutefisk, along with all the trimmings, head to Westby, Wis. For the past 29 years, on the first Saturday of February, the Men of Our Saviors Lutheran Church serves up the culinary spread, which dates back to the 12th century in the Scandinavian country.
"The array of food items has changed very little, but being able to dig into the all-you-can-eat menu is a calling card for folks, who stand in line for tickets and then patiently wait to dine at the basement tables," says church member Bob Devine, with wife Hildur. "Servers hustle to bring meatballs, mash potatoes, glazed carrots, rutabagas, coleslaw, red jelly cranberry sauce, brown sugar, melted butter and Norwegian homemade pastries, along with coffee and milk."
It takes 200 pounds of potatoes to make 900 rounds of lefse for this meal. Spuds are cooked with their jackets on, then peeled and put into a ricer. One and a half cups of flour, 3 tablespoons of melted butter and a teaspoon of powdered sugar are added to 6 cups of riced potatoes. This mixture resembles a bread dough, which is made into the size of a tennis ball and then rolled and baked on a lefse grill at 450 to 500 degrees F. The cooling process involves placing each piece between towels to help them stay moist and soft before everything is packaged.
"I think it's marvelous how the entire community and surrounding area comes together to support the church, which uses the proceeds for youth scholarships to attend missions and Bible camp," Hildur says. "This gathering truly provides a fun opportunity for everyone to enjoy a different type of camaraderie with their friends by swapping stories and savoring the unique taste associated with lefse and lutefisk."
To see photos of the dinner, click through the accompanying slideshow.
Persinger lives in Milwaukee, Wis.
Subscribe to receive top agriculture news
Be informed daily with these free e-newsletters
You May Also Like
---