A farmer who duck hunts... or a duck hunter who farms?
A farmer who duck hunts... or a duck hunter who farms?
This Arkansas farmer may be one of the lucky few to merge a career and a hobby into a successful business venture, but he says it hasn't been without a lot of hard work and a great support system.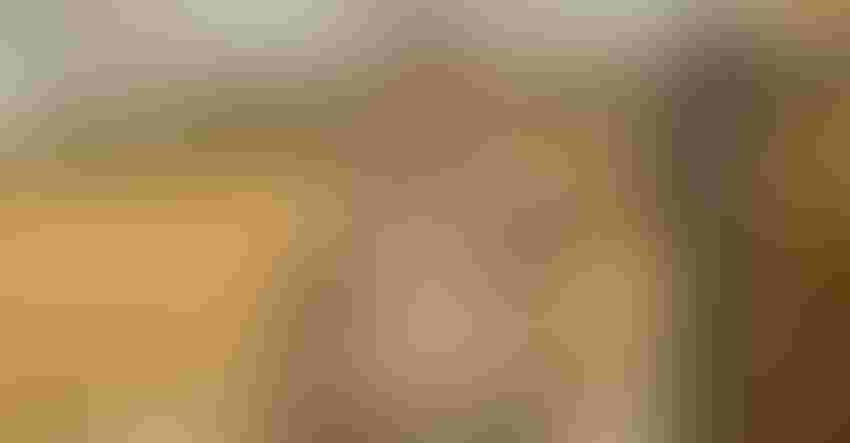 Jon Kelly White farms 3,000 acres in southeastern Arkansas while also running a guided duck hunting service in the winter.
Will White
When asked if he's a farmer who duck hunts or a duck hunter who farms, Jon Kelly White admits he's a little of both.   
White farms about 3,000 acres of rice, soybeans and corn in southeastern Arkansas. Located just south of Stuttgart — the duck capital of the world — his land happens to lie within the famed Mississippi Flyway, which makes it a premium spot for duck hunting. Fifteen years ago, White capitalized on the location by opening a guided duck hunting operation, JTBS Guide Service in Yorktown, Ark. 
"The farming and hunting service are truly intermingled," White said. "Duck hunting supplements my farming income, and my hunting operation is an extension of farming. It provides work for us during the down time." 
White added that it was his love of duck hunting that actually led him to his farm.  
"Right after graduating college, I wanted to rent some land to duck hunt. As it turns out, two years later the land I wanted to rent would be the farm I ended up purchasing to start my farming career," White recalled. "This year I'll plant my 23rd crop." 
White may be one of the lucky few who have managed to merge a career and a hobby into a successful business venture, but he says it hasn't been without a lot of hard work and a great support system. 
"Operating a guide service extends your 'working time' and fills the gap between harvest and planting season. As soon as the field has been harvested in the fall, tractors start preparing the fields, rolling the rice, damming our pipes up to start holding water for the ducks," White said. "We also start cutting grass to brush up our blinds and build new ones if we need."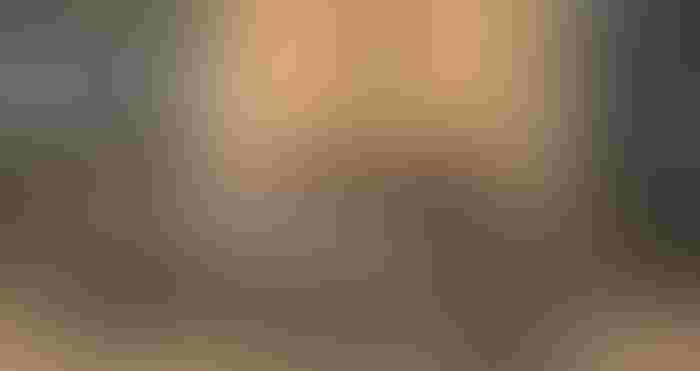 Opening day 2021 at JTBS Guide Service.
"After hunting season ends, it's right back to work getting fields ready for the planting season. Guiding limits your time at home with your family and you're going to need a supportive wife that understands the time constraints," he said.  
JTBS Guide Service 
JTBS Guide Service offers morning duck hunts for small groups that include experienced guides and trained retrievers. JTBS also features a new hunting lodge that sleeps 18 and includes a full kitchen. White is one of three full time guides. 
"I enjoy guiding and look forward to all the fun we have in the blind. Duck season is open for 60 days, and I rarely miss a hunt," White said as he walked us through a typical hunt. 
"A typical duck hunt actually starts the evening before the hunt. We scout the ducks late in the afternoon and then let our hunters know what time to be dressed and ready. We pick them up about an hour before shooting time and head to the blind. It takes about 30 minutes to get things situated — get the guys in the blind, throw out the decoys, get the dog ready and park the ATVs. Our hunts usually last until around 9:30 a.m. Then it's time to tag the ducks and head back to the lodge for pictures. We let our fields rest for the remainder of the day to get ready for the next hunt." 
Field management 
Agricultural crops are a vital piece to the migrating waterfowl habitat puzzle. However, many farming practices have changed over the years, and have contributed to the decline in waterfowl foods left in fields during winter. For example, increased harvesting efficiency has reduced the amount of waste grain left in fields. In addition, new crop varieties are being planted and harvested earlier in the year, allowing waste grain more time to decompose before wintering waterfowl arrive in large numbers. White said he has changed some farming practices to make duck hunting better. 
"In recent years, I've started leaving some rows of uncut crop in certain fields to provide food for the ducks. I also flood water on certain fields to attract ducks and provide a resting place," he said. 
White's hunts take place in flooded rice fields, soybean fields or in cypress timber. 
"My flooding schedule comes in two phases. I flood about half our fields around November 1 and the remaining fields get water during the split, which occurs around the first week in December," he said. "I do this to try to keep the geese from coming in and eating all the food in the first split. Second phase flooding helps provide food for the late season hunts." 
The season 
2021 wasn't the best year for farming in White's part of the world. An historic rain event dumped almost 20 inches of rain on White's farm in a 48-hour time span. 1,400 acres of his crops were completely submerged, including soybeans that were already knee high. 
"I lost about 600 acres of beans to the historic flood last spring. I replanted in July and the yield was cut in half. I also had damage to 400 acres of rice which yielded about 50 bushels less than normal," he said. 
Yields from the ground may have taken a hit, but White said yields from overhead, in the form of ducks and geese, were great. When we spoke with him on Day 43 of the season, he said his hunters had collectively bagged more than 1,800 ducks including six banded ducks. He's already booked solid for next season. 
Great memories 
When asked what duck hunters should look for when selecting a guided hunt, White suggests booking a guide service that comes recommended by friends and family. Do your research ahead of time, asking questions about price, lodging, eating arrangements and other values of the guide service. 
Does White have a most memorable hunt? 
"I've made some wonderful memories with hunters, but by far my favorite are those shared with my son, Will. I've taken him with me since he was barely able to walk, and today he goes with me to help guide," he said. "I hope my hunters are having fun and also making wonderful memories." 
Subscribe to receive top agriculture news
Be informed daily with these free e-newsletters
You May Also Like
---