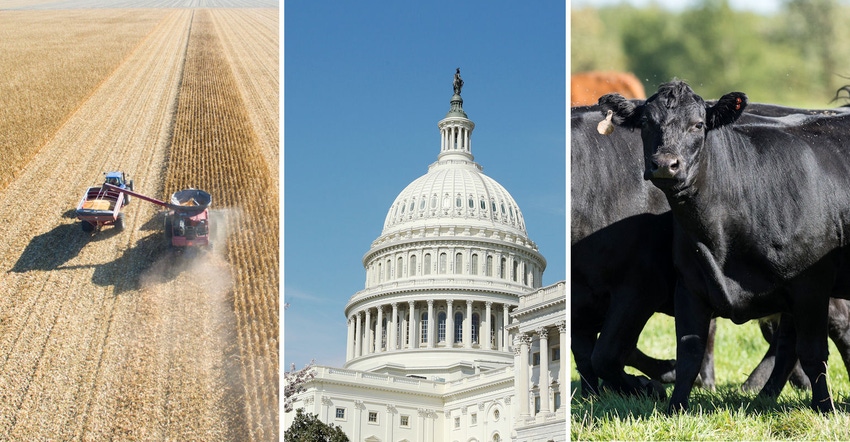 NolanBerg11/flySnow/SteveOehlenschlager/ThinkstockPhotos
Missed some ag news this week? Here's seven stories to catch you up.
1. There were 7,026 licensed dairy farms in Wisconsin as of Sept. 1, down from 7,292 on Jan. 1, a decline of 266v in the first nine months of 2020. Over the past three years, the number of dairy farms in the state has dropped from 9,304 on Jan. 1, 2017. In 1930, there were 167,000 dairy farms in Wisconsin. University of Wisconsin dairy marketing specialist Bob Cropp predicts there will be 2,000 dairy farms in the state unless federal dairy policy changes. – Wisconsin Agriculturalist
2. Hurricane Sally made landfall at the city of Foley, Alabama, leaving extensive damage. Most of the 19,000 residents in the city are without power. The Alabama Department of Agriculture opened temporary shelters for livestock ahead of the landfall. Peanut farmers were hoping to miss the worst of Hurricane Sally. – Accuweather, ABC3340.com, Dothan Eagle
3. It's been a busy week for ethanol policy. Brazil has extended its tariff rate quota for 90 days starting on Sept. 14. During that time, the U.S. and Brazil will discuss ways they can open their respective ethanol, soybean and corn markets. The EPA on Monday said it would deny "gap-year" waiver petitions for 2011-18. President Trump floated giving cash aid to the refiners who would be hurt by the decision in a means to protect two important voting blocs: blue-collar oil industry workers and Corn Belt agricultural interests. And, on Saturday, Sept. 19, Trump announced via Twitter that he would allow E15 to be distributed at E10 pumps following a conversation with Sen. Joni Ernst, an Iowa Republican who's running for re-election. – Farm Futures
4. Southern farmers received the most in the government's Market Facilitation Program payments. The average payment to Georgia producers was more than $42,500, the highest rate of any state and more than double the national average of $16,500. – Politico
5. An August 2020 survey conducted by the Farm Futures team found farmers across the country are eager to plant more soybeans in 2021. Farm Futures respondents projected planting nearly 4.1 million more acres of soybeans in 2021 compared to 2020, totaling 87.9 million acres. If realized, 2021 soybean acreage will be the third highest planted soy acreage on record. – Farm Futures
6. Cole Sonne farms with his family near Mount Vernon, South Dakota. His YouTube videos are part of the United States of YouTube, a showcase of workers and artists from around the 50 states. He has more than 90K followers. – Mitchell Republic
7. Farm Futures content director Mike Wilson has been exploring the complicated world of greenhouse gas emissions in a series this week, touching on ways to reduce greenhouse gas emissions from crop production. He also tackles livestock and emissions. – Farm Futures
And your bonus.
You may have saw it on social media, but it's worth watching again. A silo on a southeastern Minnesota farm tipped, days after it was filled. – News8000
Subscribe to receive top agriculture news
Be informed daily with these free e-newsletters
You May Also Like
---