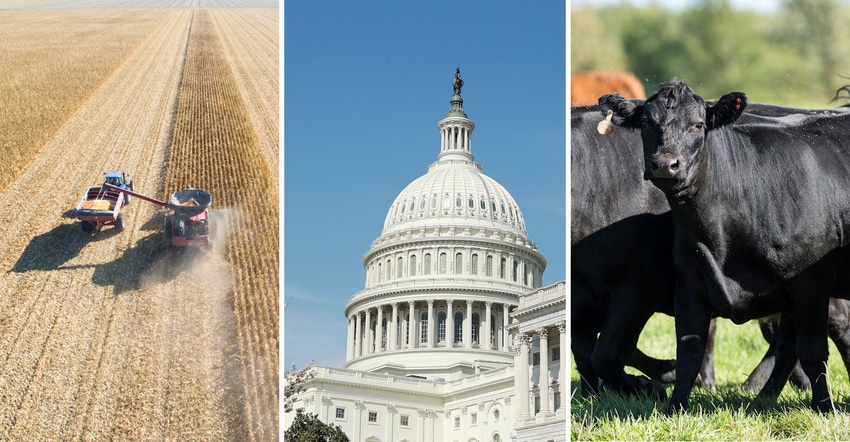 Did you miss some agricultural news this week? We've got you covered. Check out these top headlines in agriculture from around the country.
Senate passes historic climate bill
Senate passed the Inflation Reduction Act of 2022 last weekend. Of the more than $369 billion approved for climate change and clean energy investments, $40 billion will go to USDA for climate-smart agriculture programs, biofuel development, forest restoration work, renewable energy tax credits, conservation technical assistance and rural electric cooperative carbon capture and storage and resilience projects. – Farm Progress
New York animal sanctuary owner charged
Tracy Murphy, New York animal sanctuary owner, is facing a felony charge after officials say cows from a nearby beef farm strayed onto her property and she refused to return them. Farm owner Scott Gregson said last month two of his beef cows mysteriously escaped his pasture, which is enclosed by an electric barb-wire fence. The cows have been returned to their owner. – USA Today
Food prices declined in July
The U.N. Food and Agriculture Organization's food price index declined a whopping 8.6% compared to June, marking the fourth straight month of food price declines. Still, the index remains over 13% higher than its value in July of 2021. The report cited significant drops in vegetable oil and cereal indices, while those of sugar, dairy and meat also fell but to a lesser extent. – FAO
Renewable diesel plant launches in Nevada
New Rise Renewables Reno will officially launch operations to produce 44 million gallons per year of renewable diesel. This diesel will be made from triglyceride oils from sources such as corn. Phillips 66 is under contract to supply all of the feedstock for the plant and will purchase 100% of the renewable diesel product for use and sale in California. – Greater Commercial Lending
Farm value up 12.4% this year
U.S. farm real estate value averaged $3,800 per acre for 2022, up 12.4% from 2021 according to USDA's Land Values 2022 Summary. Cropland and pasture values also increase year over year by 14.3% and 11.5% respectively. Kansas saw the highest increase in average farm real estate value at 25.2%, followed closely by Iowa (21.4%) and Nebraska (21%). The land value estimates are based on surveys completed in the first two weeks of June. – USDA
Tips to manage crop residue
Evenly spreading residue allows all cropping systems to work better. It's especially important if you're in a high-residue system such as reduced tillage, strip till or no-till. Check out these tips to properly adjust your equipment this fall, pay close attention to residue size, and better prepare for spring planting. – Indiana Prairie Farmer
MLB at Field of Dreams
The Chicago Cubs and Cincinnati Reds faced off for a magical game at the Field of Dreams in Dyersville, Iowa on Thursday, Aug. 11. The Cubs beat the Reds, 4-2. Each team's logo has been cut into the corn in between the MLB field and the site of the movie. The event drew a crowd of 7,823 people, around twice the population of Dyersville. Field of Dreams owners say they will not host an MLB game next summer due to construction plans.
Subscribe to receive top agriculture news
Be informed daily with these free e-newsletters
You May Also Like
---