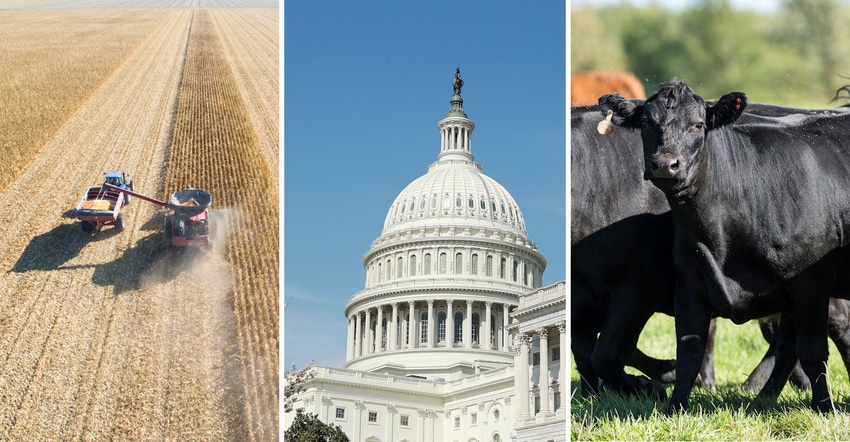 Missed some agricultural news this week? Here are seven stories to bring you up-to-speed.
IRS change in bank reporting
A proposal lumped into the Build Back Better reconciliation spending bill from Democrats requires financial institutions to turn over private citizens' personal bank account information to the IRS if they exceed $600 of inflows or outflows in an account.  – Farm Futures
Ranchers launch Sustainable Beef plant
In response to consolidation in the beef industry, Rusty Kemp came up with the plan to raise over $300 million from ranchers to build a meat plant themselves. Crews will start work this fall building the Sustainable Beef plant on nearly 400 acres near North Platte, Nebraska. – Fox News
Waterhemp wins again
New research from University of Illinois reveals waterhemp can resist unreleased herbicides, reminding farmers to not solely depend on chemicals for weed control. If chemicals don't work, remove waterhemp seeds with equipment before they fall back into the soil, Dean Riechers suggests.  – Prairie Farmer
Ethanol output back to pre-covid level
The revival of biofuel production came a day after spot ethanol soared close to a seven-year high amid surging crude oil prices. The production surge comes as a divided fuel industry awaits Biden administration proposals on mandates requiring refiners to blend fixed amounts of renewable fuels into gasoline and diesel. – Bloomberg
HSUS files claim against Smithfield
The Humane Society of the U.S. filed a lawsuit alleging Smithfield Foo's of unlawful trade practices. HSUS claims Smithfield's misleading jargon and hidden caveats "mislead humane-conscious consumers and commercial buyers into purchasing pork." – Farm Futures
Mexico will accept GMO corn from U.S.
Mexico's agriculture minister Victor Villalobos said the country would not limit imports of GMO corn from the U.S. during a meeting with U.S. Agriculture Secretary on Wednesday. Mexico published an executive order late last year that sought to ban the use of GMO corn for human consumption in three years. – Reuters
High oleic soybean premiums increase
Pioneer has announced that in 2022, processor-paid premiums on high oleic specialty soybeans are up significantly over 2021. And there's a new agreement with Cargill to increase the number of draw areas for Plenish soybeans in Midwest soybean states. – Pioneer, Farm Futures
And your bonus.
Halloween is just around the corner. Are you looking for a fun fall activity? Check out this list of the top corn mazes around the country! Perhaps you will find one in your neck of the woods.  – USA Today
Subscribe to receive top agriculture news
Be informed daily with these free e-newsletters
You May Also Like
---