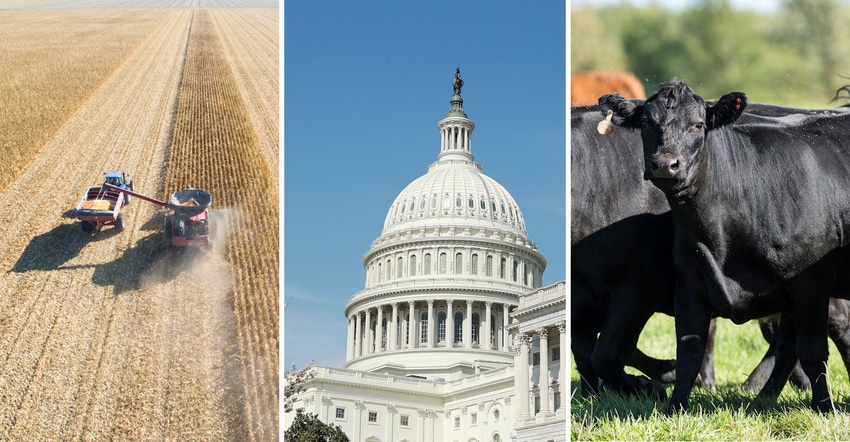 Missed some agricultural news this week? Here are seven stories to catch you up.
Stepped-up basis preserved
After months of voicing concerns about suggested tax changes to the step-up in basis to help pay for the $3.5 trillion reconciliation package, farmers can breathe a sigh of relief. Step-up basis elimination is off the table as House move forwards with other changes to tax code, including lower estate tax exemptions.   – Farm Futures
JBS fire impacts cattle markets
A JBS production facility in Grand Island, Nebraska halted production on Monday due to a fire. The beef plant slaughters about 5% of all U.S. cattle. Production areas of the plant were not affected, and processing resumed on Tuesday. - Reuters
Cargill launches carbon farming program
Cargill's RegenConnect is a new regenerative agriculture program that pays farmers for improved soil health and positive environmental outcomes, including payment per metric ton of carbon sequestered. The new program connects farmers to the growing carbon marketplace and will help scale the voluntary adoption of regenerative agriculture practices. – Farm Futures
Australia predicts record farm production
Australia is forecast to reap record farm revenues this year despite pandemic challenges, a mouse plague and a trade dispute with China. Australian farmers are expected to sell 73 billion Australian dollars ($54 billion) in produce in the current fiscal year that started in July, up $5 billion over last year. – Associated Press
Red meat exports add value for corn farmers
A recent study by the U.S. Meat Export Federation indicates that U.S. beef and pork exports added 41 cents per bushel to the value of corn in 2020. That's 11.5% of the average annual price of $3.52 per bushel, and the overall value of red meat exports was $5.8 billion. – National Corn Growers Association
Delta variant affects August job growth
After revisions to last month's jobs report, the U.S. added just over 1 million new jobs to the economy in July, making the August number of 235,000 a bit of a disappointment. With total employment numbers still off more than 5 million from pre-pandemic levels, many were hoping for another 500K-plus figure during this recovery phase.  -American Farm Bureau
Trevino nominated for chief ag negotiator
After months of calls from agricultural groups, President Joe Biden officially nominated Elaine Trevino as the chief agricultural negotiator in the Office of the United States Trade Representative. Trevino's nomination quickly drew praise for her roots in agriculture and career experiences. – Farm Futures
And your bonus.
Sept. 15 through Oct. 15 is Hispanic Heritage Month. Hispanic famers play an important part in not only our agricultural community but across the nation. According to the 2017 Census of Agriculture, there were 112,451 Hispanic producers in the United States. – USDA
Subscribe to receive top agriculture news
Be informed daily with these free e-newsletters
You May Also Like
---