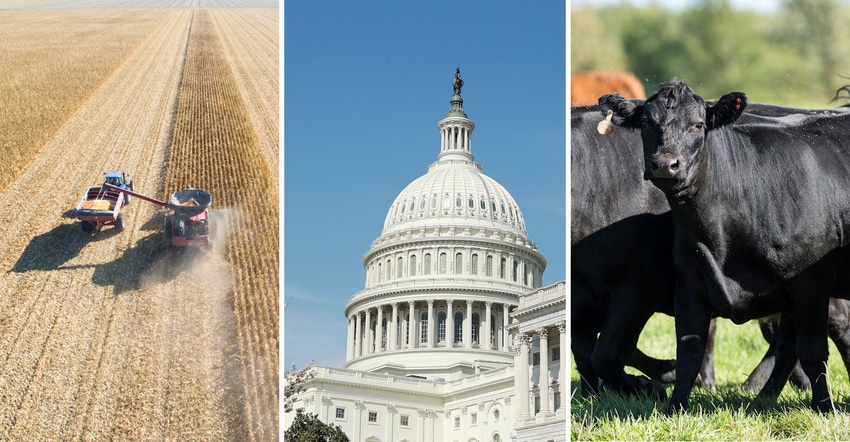 Did you miss some agricultural news this week? Follow along for a quick recap. Check out these top headlines in agriculture from around the country.
Farm Progress Show: What's new?
It's time to get excited to learn more about new farming equipment, technology and practices at the 2022 Farm Progress Show in Boone, Iowa! Billed as the largest outdoor farm show, the Farm Progress Show is known for its field demonstrations; ride 'n' drive opportunities; autonomous machine and UAV displays; "The Noon Show" with host Max Armstrong; and new this year, a Lee Brice concert. Follow along and prepare for your trip with this guide from A to Z. – Wallaces Farmer
Yara considers more fertilizer production cuts
High gas prices have forced fertilizer makers to curb plants. European fertilizer giant Yara International said the energy crisis is forcing it to curb output and warned that more cuts may come. Yara has already cut capacity by 1.3 million tons for ammonia and 1.7 million tons for finished fertilizer. – Bloomberg
Monarch now endangered species
The International Union for the Conservation of Nature added the monarch butterfly for the first time to its "red list" of threatened species and categorized it as endangered. The group estimates that the population of monarch butterflies in North America has declined between 22% and 72% over the past 10 years. The United States has not listed monarch butterflies under the Endangered Species Act, but several environmental groups believe it should be listed. – Associated Press
Plan ahead for antibiotic access
New Food and Drug Administration guidance will require a veterinary prescription for injected antibiotics in livestock by June. The FDA's goal is to minimize a growing antimicrobial resistance issue in humans and animals. Experts recommend establishing a relationship with a veterinarian so they get familiar with you and your animals and any usual problems you experience. – Dakota Farmer
USAID provides $1.3 billion in humanitarian food aid
An unprecedented drought in Ethiopia, Kenya, and Somalia is pushing millions of people to the brink of starvation. The U.S. Agency for International Development announced nearly $1.3 billion in additional critical humanitarian and development assistance for those countries, including $200 million for the procurement of Ready-to-Use-Therapeutic Food. – Farm Progress
Sustainable practices linked to organic farm size
A new study finds larger organic farms use fewer sustainable practices than smaller organic farms. Organic fruit and vegetable sales represent 15% of all U.S. retail produce sales. While large farms in the organic market could drive prices down and expand access, the use of fewer sustainable could reduce confidence in the organic label, the authors said. – Cornell
Holy cow, mooove out of the way!
On Monday afternoon, dozens of loose cattle halted traffic for hours on the Florida Turnpike south of Orlando leading to massive traffic delays. Roughly 70 cows were let loose from a trailer after the truck caught fire to save them from the flames and smoke. Lanes remained closed while law enforcement and state troopers corralled the loose cattle. – USA Today
Subscribe to receive top agriculture news
Be informed daily with these free e-newsletters
You May Also Like
---