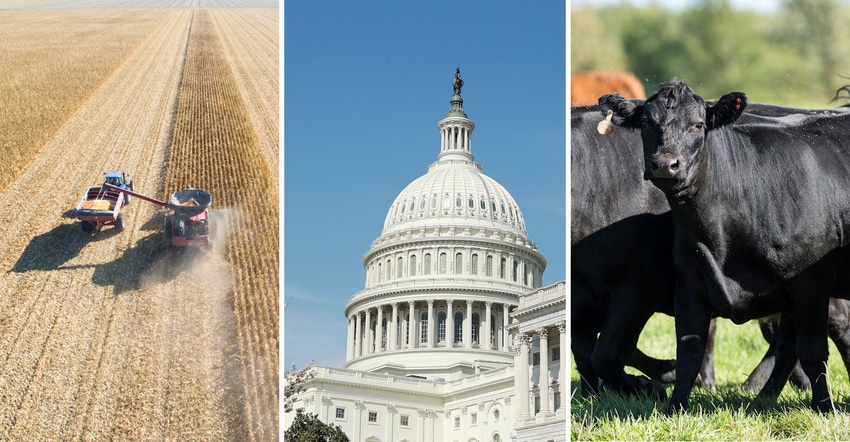 Another busy week is in the books. Did you miss some agricultural news? We've got you covered. Here are seven stories to catch you up.
Raven upgrades autonomous system
Raven is launching the new OmniPower 3200 system during Commodity Classic. The new OmniPower 3200 has a host of upgrades from a new engine to revamped electronics to an enhanced hydraulic system. The system is compatible with dry spreader and sprayer attachments. – Farm Futures
Bird flu spread continues
This week, bird flu was detected in flocks of commercial layer and broiler chickens in Maryland, commercial turkey and broiler flocks in Missouri, a commercial turkey flock in Iowa, commercial pullet chickens in Delaware, and a mixed species commercial flock in South Dakota. Federal and state partners continue to work on additional surveillance and testing around affected flocks. See a full list of HPAI detections. – USDA-APHIS
Genome-edited cattle trait approved
The FDA announced this week that short-haired cattle produced through gene editing can be raised for meat production. This is the agency's first enforcement discretion decision for an intentional genomic alteration (IGA) in an animal for food use. – BEEF Magazine
Senator asks for CRP signup delay
John Boozman, R-Ark., called on Secretary of Agriculture Tom Vilsack to delay the Conservation Reserve Program sign-up deadline and provide flexibility for farmers to purchase crop insurance to help counter the unprecedented disruption in global crop markets brought on by Russia's invasion of Ukraine. – Farm Futures
Palmer amaranth problem grows
Since Palmer amaranth is currently resistant to herbicides from nine sites-of-action, farmers are getting close to the point of running out of options to control the weed. As the weed continues to spread throughout the U.S., University of Illinois researchers dive deeper into the weed's herbicide resistance and tolerance mechanisms. – Prairie Farmer
Fertilizer production slows
Three European fertilizer producers, Yara, Hungarian-based Nitrogenmuvex, and Borealis, are cutting fertilizer production due to surging natural gas prices and limited supplies. Natural gas is used as a feedstock for nitrogen fertilizers, usually accounting for around 80% of a manufacturer's costs. This will add to the growing risks of rising global food inflation. – Bloomberg
China's poor wheat crop adds to supply concerns
China's agriculture minister said that the country's wheat crop conditions could be the worst in history after heavy rainfall delayed planting. Global wheat supplies are already set to be very tight by mid-2022, especially given the Russia-Ukraine conflict, and China's struggling wheat crop could throw in an extra wrench. – Reuters
And your bonus…
Farmers connect to understand war in Ukraine
As Russian forces continue their war on Ukraine, Macon County, Illinois farmers spoke with a Ukrainian farmer about their operations, how they are dealing with the conflict and what U.S. farmers can do to help.
Farmers in Ukraine are helping the military in any way they can, from creating mobile gas stations to provide diesel fuel, to crafting spike strips out of scrap metal to stop Russian convoys, and even moldboard plowing their fields to trap Russian tanks entering the fields.
Toward the end of the discussion, Ukrainian farmer Constantine Khomenko asked for everyone in the meeting to reach out to their local lawmakers and tell them about what he and other Ukrainians are doing, and urge them to provide air support against Russian cruise missiles. – Herald & Review
Subscribe to receive top agriculture news
Be informed daily with these free e-newsletters
You May Also Like
---