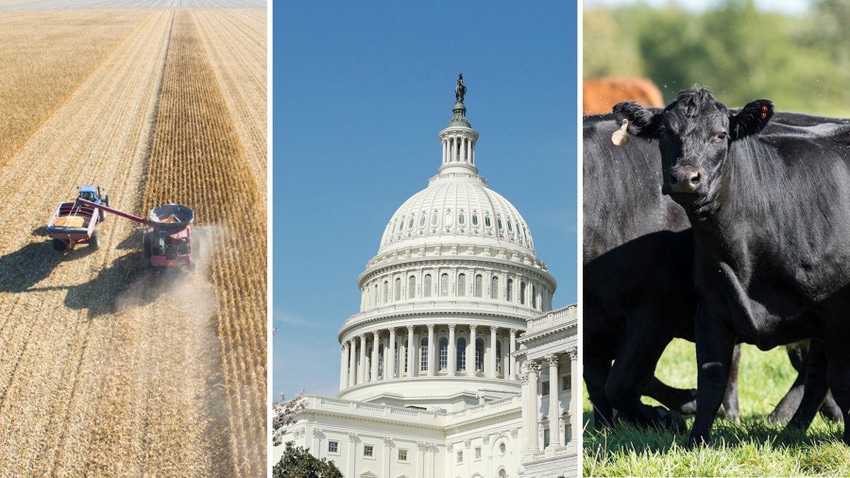 Did you miss some news this week? We've got you covered. Here's a collection of the top headlines in agriculture.
Supreme Court rules on Sackett vs. EPA
The Supreme Court delivered a landmark decision Thursday that will significantly curtail the Environmental Protection Agency's ability to regulate certain bodies of waterThe Court ruled in favor of an Idaho landowner in the long-running Sackett vs. EPA case. The Biden Administration's WOTUS rule is now invalidated. – Farm Progress
Viterra and Bunge in merger talks
Glencore Plc-backed agriculture trader Viterra is reportedly in talks to merge with U.S. rival Bunge Ltd. Glencore has flirted with the idea of a deal with Bunge on and off for years. Talks about a potential deal between Viterra and Bunge come as Glencore separately battles to acquire Canadian miner Teck Resources Ltd. – Bloomberg
4-year crop rotation: Key to success?
Decades of research into crop rotations have found four-year rotations advantageous over two-year ones, according to the North Central Agriculture Research Lab near Brookings, S.D. After five to six years, soybean yields improved up to 25% when grown in rotation following a small-grain crop instead of corn, and over time, researchers also began to see increased corn yields when grown in rotation with other crops. – Dakota Farmer
Don't buzz-cut your hay acres
Ready for hay season? Extension agronomist Tim Schnakenberg reminds farmers to avoid the temptation of scalping their stand of grass. Researchers agree the optimum cutting height for cool-season grass is 4 inches, and 8-inch cuttings for native grasses. Read these tips on how to improve your hay stand. – Missouri Ruralist
Carbon footprint of lab-grown meat potentially worse than beef
Lab-grown meat, which is cultured from animal cells, is often thought to be more environmentally friendly than beef. However, researchers at University of California, Davis, found that lab-grown or "cultivated" meat's environmental impact is likely to be "orders of magnitude" higher than retail beef based on current and near-term production methods. . – BEEF
USDA invests $394 million in Rural Partners Network projects
USDA will invest $394 million through the Rural Partners Network to assist rural communities in eight states and Puerto Rico. The program provides grants for rural and tribal communities to improve infrastructure and access to better jobs, housing and healthcare. Learn more about the projects receiving funding. – Farm Progress
States agree to Colorado River cuts through 2026
An agreement among the three Colorado River Lower Basin states (Arizona, California and Nevada) promises to save at least 3 million acre feet of water between now and the end of 2026. The states are trying to create short-term fixes to declining Colorado River supplies and levels at its two main reservoirs – Lake Mead and Lake Powell – by  the 2026 deadline.  – Western Farm Press
Subscribe to receive top agriculture news
Be informed daily with these free e-newsletters
You May Also Like
---