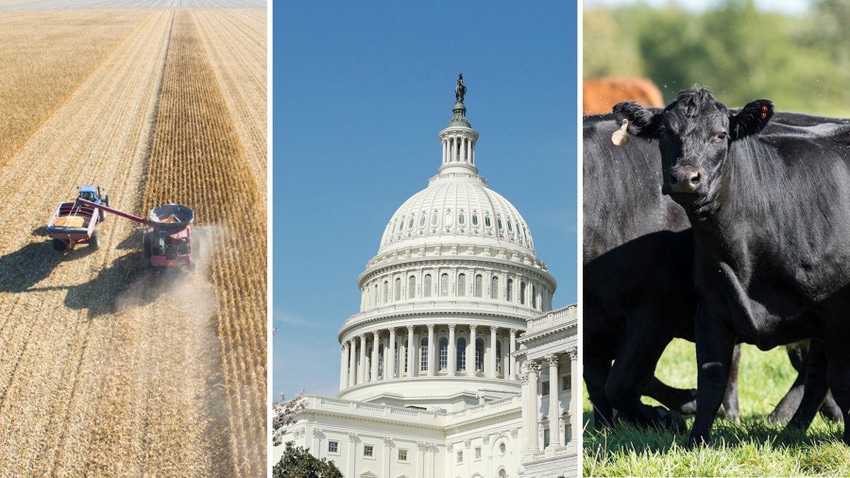 Did you miss some news this week? We've got you covered. Here's a collection of the top headlines in agriculture.
Farm Futures 2023 acreage projections
The Farm Futures March 2023 Survey found that farmers are opting for more drought-resistant crops this spring as depleted soil moisture levels present a substantial challenge for farmers in the upcoming 2023 growing season. Farm Futures expects 2023 corn acreage to drop 1% from last year to 87.7 million acres and soybean acres to rise 2.5% from last year to 89.6 million acres. – Farm Futures Electric tractors set to roll off plant
A massive 6.2-million-square-foot FoxConn plant in Ohio will be the manufacturing home of Monarch's fully electric MK-V tractor. The company has delivered 55 of its fully electric, autonomous MK-V tractors since they launched in December, and the first tractors from the Ohio plant could be rolled off the assembly line by the end of this month. – American Agriculturist
Ukraine grain deal renewal clears the way for exports
An agreement that allows Ukraine to export grains and other crops from key Black Sea ports was renewed late last week. The Black Sea Grain Initiative has enabled more than 25 million tons of crop shipments from Ukraine since it was first brokered by the United Nations and Turkey in July. – Bloomberg
Time for a farm shop upgrade?
Are you planning out the farm shop of your dreams? Rome wasn't built in a day, and no one says your farm shop must be finished all at one time either. Consider these five ideas before you start your build. – Farm Progress
While you're at it, check out these resources for your new farm shop:
FDA clears second lab-grown meat company
The U.S. Food and Drug Administration completed its second pre-market consultation with a lab-grown meat company. GOOD Meat will use animal cell culture technology to take living cells from chickens and grow the cells in a lab to make cultured animal cell food. California startup UPSIDE Foods received the green light from the FDA in November. – Feedstuffs
WOTUS struck down in two states
A U.S. District Court judge issued an injunction preventing the Biden administration's controversial Waters of the United States rule from going into effect in Idaho and Texas. The judge did not agree with trade associations' call for WOTUS to be invalidated nationwide, saying the groups did not prove the rule would cause them irreparable harm. – Farm Progress
China resumes Brazil beef imports
China agreed to resume purchases of Brazilian beef Thursday, a month after the trade was halted over a case of mad cow disease. Brazil is the top beef supplier to China, which is also the main destination for Brazilian beef exports, accounting for roughly 60% of shipments. – BEEF
Subscribe to receive top agriculture news
Be informed daily with these free e-newsletters
You May Also Like
---