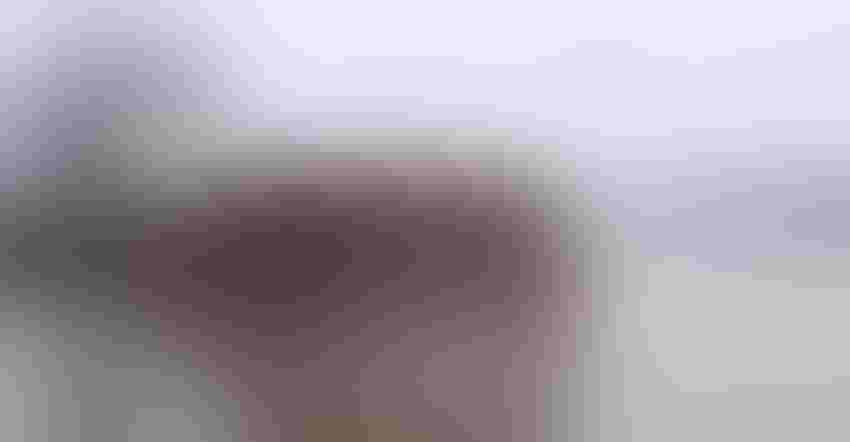 DRIVERLESS BARGES? Some believe it won't be that long before barges are guided by computers by someone on shore rather than by actual barge captains.
Dozens of leaders in agriculture gathered this summer to launch a new strategic plan for Indiana agriculture. The plan is called Indiana Agriculture Strategic Plan 2027, but some ideas coming out of discussions go far beyond 2027.
Previous plans were developed by the Indiana State Department of Agriculture. "We were involved, but this is Indiana agriculture's plan," says Ted McKinney, ISDA director. "We had input from a large number of groups. This plan belongs to everyone."
Far-reaching predictions
The plan itself sets specific goals. However, discussion launching the plan developed ideas that may seem far-fetched today, but could be possible someday. Here are seven of those ideas.
1. Fiber optic service comes to every Hoosier. Can you imagine every Hoosier from Fowler in Benton County to English in Crawford County having access to the internet through fiber optic cable? Darby McCarty of Smithville Telecom can. She knows there are many hurdles to clear, but she believes fiber optics will be a solution to delivering fast broadband internet access to rural Indiana. "Fiber is the key to providing broadband across Indiana," she says.
2. Farmers and rural residents form co-ops to install fiber optics, as they did to supply electricity. Electricity reached rural homes in Johnson County in 1937. Until then, it was dark in the country. REMCs truly did "bring the lights to the country," as an old slogan says. One way to get fiber optics for broadband access to rural homes would be forming similar cooperatives for this purpose.
3. U.S. Route 30 becomes limited access and U.S. 231 becomes four lanes from Lafayette to Crawfordsville. These advances would enhance Indiana's status as the crossroads of America. Ed Ebert of the Indiana Soybean Association says they can happen — someday. David Holt of Conexus agrees. Holt realizes Interstate 69 sections 5 and 6 must be completed first. Increased highway funding was a great start, but more funding will be needed for such monstrous projects.
Gov. Eric Holcomb recently announced an ambitious list of roadway projects he wants to complete within the next few years.
4. Plastic roads make maintenance and repair a snap. When visionaries look 50 years out, they see far beyond chip-and-seal roads. Why not plastic roads? They envision road repairs being like building with Legos. Repair and replacement would be more efficient.
5. Driverless barges move grain along the Ohio River. The same visionaries see driverless barges moving grain up and down waterways, including the Ohio River. Barges could be controlled from somewhere off the river. This could happen before Hoosiers drive on plastic roads.
6. Locks and dams are improved and/or replaced to improve grain movement for export. The price tag is huge, but Ebert believes this could and should happen. Key locks are in need of repair quickly. President Donald Trump's visit to the Midwest to inspect locks and dams, followed by a call to improve them, was encouraging, some say. There's still a huge gap and billions of dollars between talking about repairing locks and dams and actually doing it!
7. Highway crews arrive to turn your gravel road into a blacktop road. Kendell Culp, vice president of Indiana Farm Bureau, a farmer and a county official in Jasper County, says most people won't have to wait 50 years for this one. This year's legislation makes that more believable. "It will be interesting to see who gets blacktop roads first," he says.
Subscribe to receive top agriculture news
Be informed daily with these free e-newsletters
You May Also Like
---